features
The Ultimate Guide: 10 Things to Do in Santa Claus Village
Santa Claus Village in Arctic Circle is the home of beloved Santa Claus, but the area has a whole another dimension, too. For those hundreds of thousands people who come here annually to meet Santa Claus, there's plenty to do and see! In addition to meeting Santa Claus every day of year, you can:
1. Post A Christmas Card from Santa Claus Main Post Office
If you're already in Santa Claus Village, it's better to let your friends and family back home to know it. In Santa Claus Main Post Office, you can write a card to your dearests and let the cheerful elves to post it forward. You can write your card any time of year, even in summer, and the elves will take care that it'll be delivered in Christmas.
2. Say Hi to Huskies & Reindeer
In Arctic Circle Husky Park you can try husky sled rides in winter and visit the husky park in summer. Bearhill Husky's dogs are in Santa Claus Village in winter, but in summer you can book company's Kennel Tour.
Reindeer you can find from Santa Claus Reindeer, where you can rides of various lengths. In addition, you can accomplish a Reindeer Driving Licence. In summer, when the reindeer cannot pull a sled on snowless ground, you can meet and feed the animals.
3. Try Snowmobiles or / and Visit Snowmobile Exhibition
Arctic Circle Snowmobile Park has mini-sized snowmobiles that even the youngest can ride. They also offer snowmobile safaris and other types of safaris. During the snowless season, when riding a snowmobile isn't possible, check Santa's Home of Snowmobiles –exhibition. It's a tribute to snowmobiles.
4. Snowman World (winter)
Snowman World is – naturally – a whole world made of snow. Experience adventures with snowman characters, admire ice sculptures in art gallery, and enjoy a drink in an ice bar. To give your experience a little bit of something, spend extraordinary night in Glass Resort and enjoy dinner in an Ice Bar.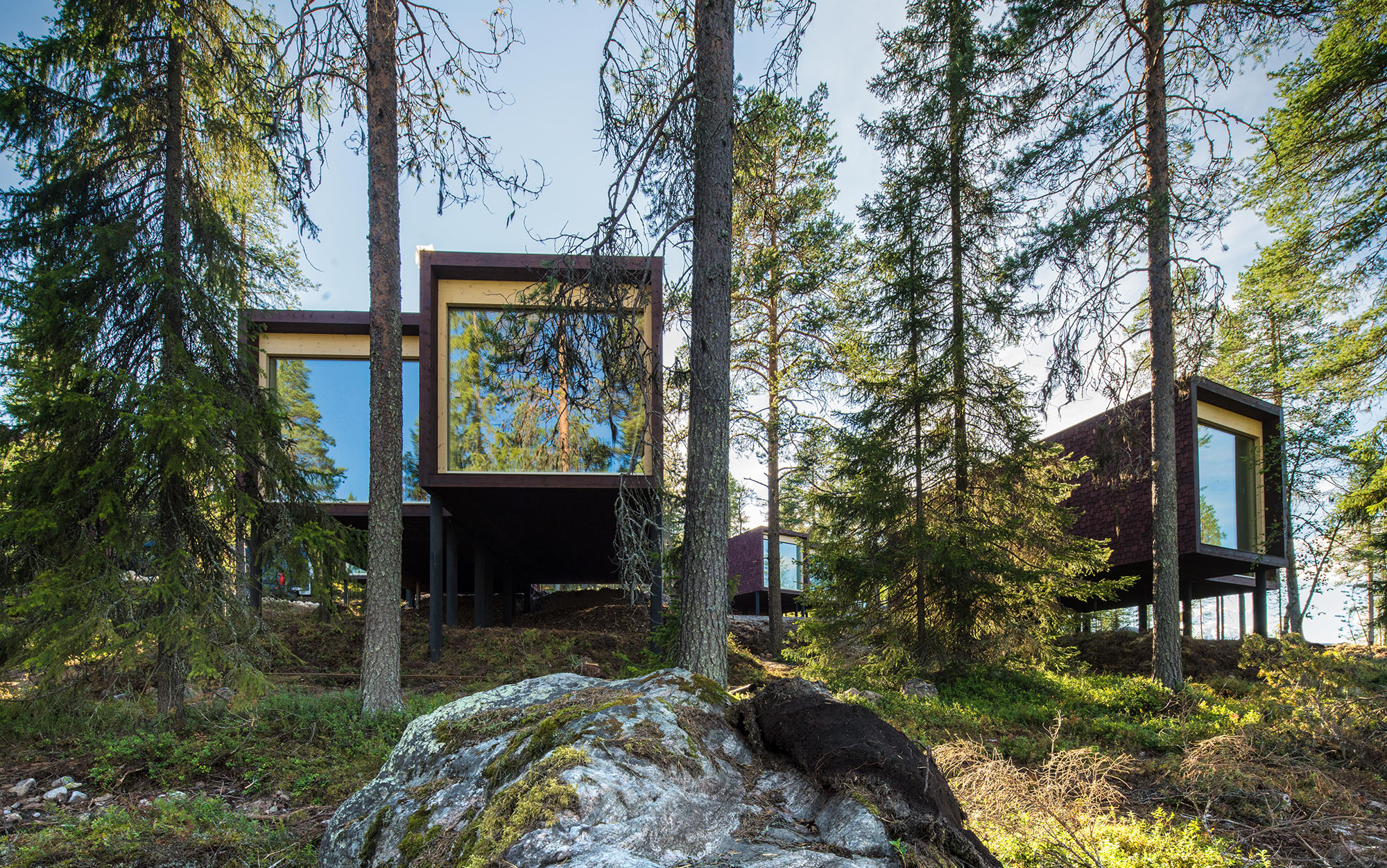 5. Accommodate in Extraordinary Places
In summer, Santa's Igloos Arctic Circle let you experience Lapland's unusual white light. In winter, in the same place, be amazed by the colorful show of northern lights that dance through the glass roof.
The cabins of Santa Claus Holiday Village offer you the softest beds to land on after a day-well-spend. Santa Claus Holiday Village is open year-round. In summer 2018, new accommodation, Hotel Santa Claus Village, was opened just behind Holiday Village's cottages.
Nearby the forest's line stands Nova Skyland hotel's comfortable and lush apartments. Be steamed by cabin's modern sauna and relax in front of a fire place after. From the corner nearby, you'll find the luxurious, Scandinavian-styled rooms of Arctic TreeHouse Hotel that treat you with panoramic view into nature.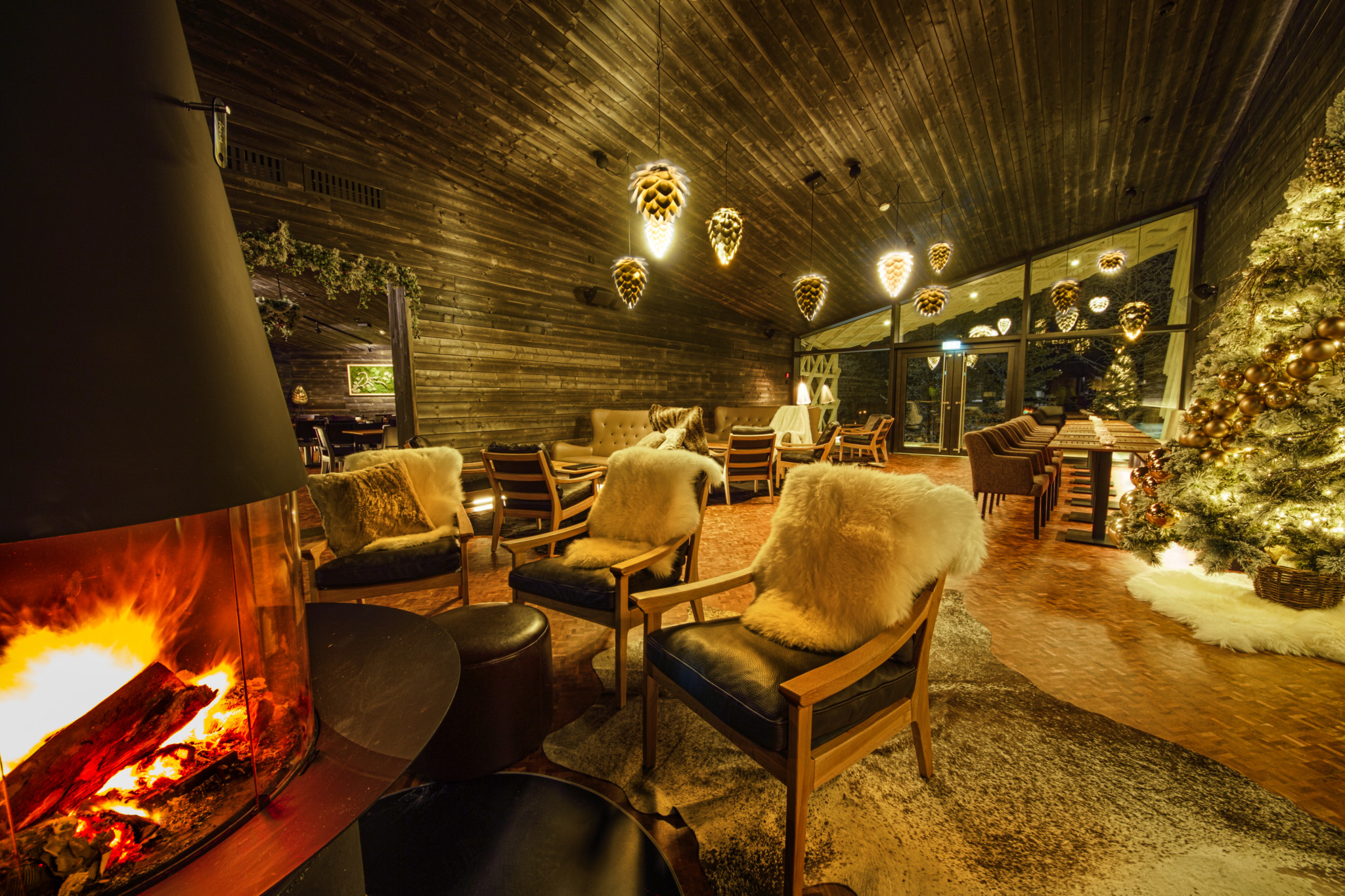 Active days require energy, right? Good news: There's many places to sit down and taste Lapland. In Rakas Restaurant & Bar, enjoy Scandinavian-inspired food made with local ingredients.
Nova Skyland's lunch buffee runs every day from 11am – 3pm. From 5pm onward, taste Lappish and Asian meals from a la carte –list.
During the winter season, enjoy your meal or drink in icy conditions of Snowman World's Ice Bar and Ice Restaurant.
From Santa Claus Holiday Village's reception building, you'll find Three Elves Restaurant, that serves you with Lappish-styled breakfast, lunch and dinner.
Lapland Restaurant Kotahovi is located Santa Claus Reindeer Park and is owned by Reindeer Family Körkkö.
In the traditional rustic atmosphere in the Arctic Circle, north side of Santa Claus Village, lives sheep, goat, rabbits, hens and rooster. You can familiarize with domestic animals in their daily activities in Arctic weather conditions. In winter time, Elf's Farm Yard offers an opportunity to cross the Arctic Circle with traditional Lappish wooden skis. All needed equipments are provided. Have a little picnic by campfire and enjoy safe ride down on snowy slide hill!
8. Visit Santa Claus' Home Cave Santapark
Christmas is there, underground, all year. Join elves in their magical world, taste classy gingerbread in Mrs. Gingerbread's Kitchen, see Ice Princess' Gallery and take memorable ride in a Magic Train. Santapark is open in summer and Christmas season.
Santa Claus Village has dozens of shops from local handicrafts to the most popular Finnish design brands. Find, for example, Taigakoru's jewellery and the famous souvenirs of Lappituote.
If your baggage is already full, note that the elves in Santa Claus' Main Post Office will post also Christmas packets for you for Christmas. You can post any time of year, and receive the packet next Christmas.
10. Last But Not Least: Cross The Magical Line of the Arctic Circle
Drawn on the ground, just in front of Santa Claus Office all its way towards the main road, lies the geographical line of the Arctic Circle. Take a photo when crossing it to show back home how north you've been.