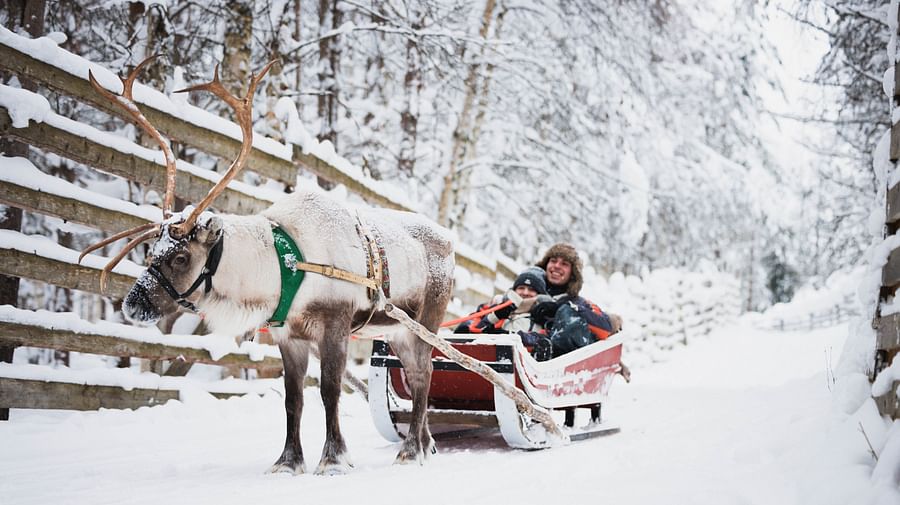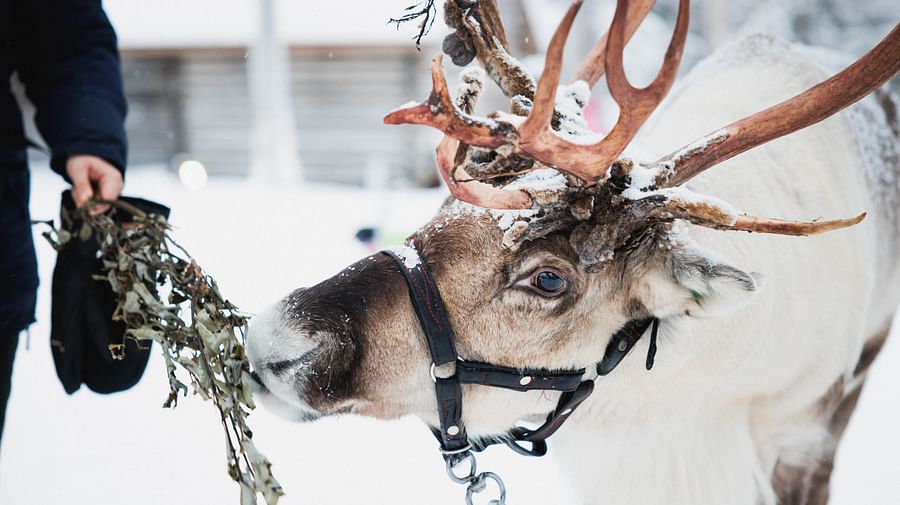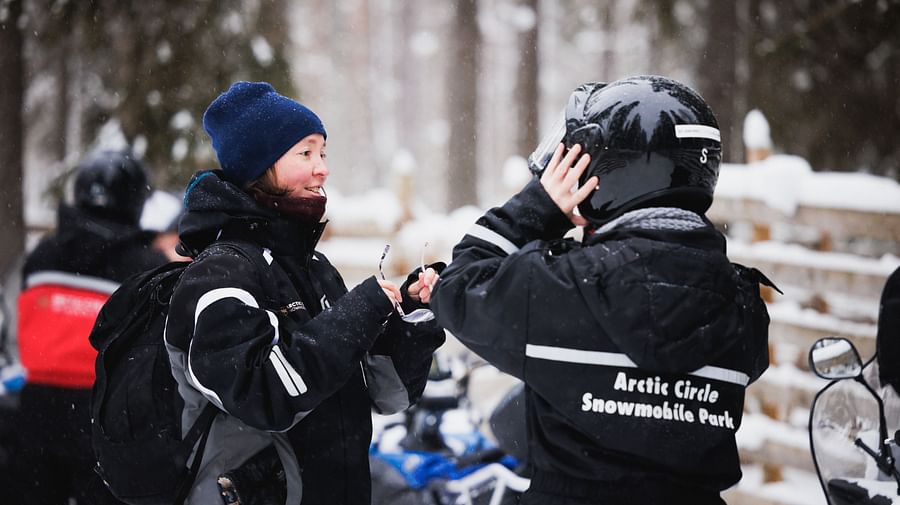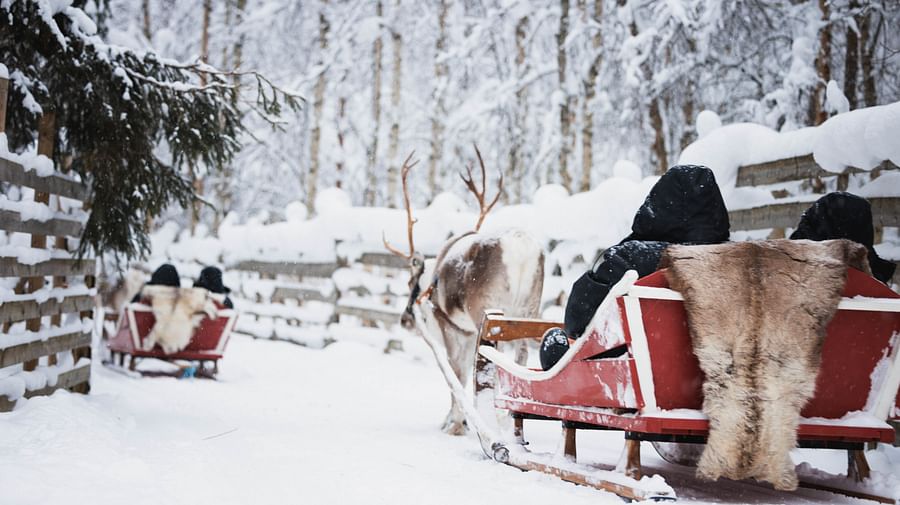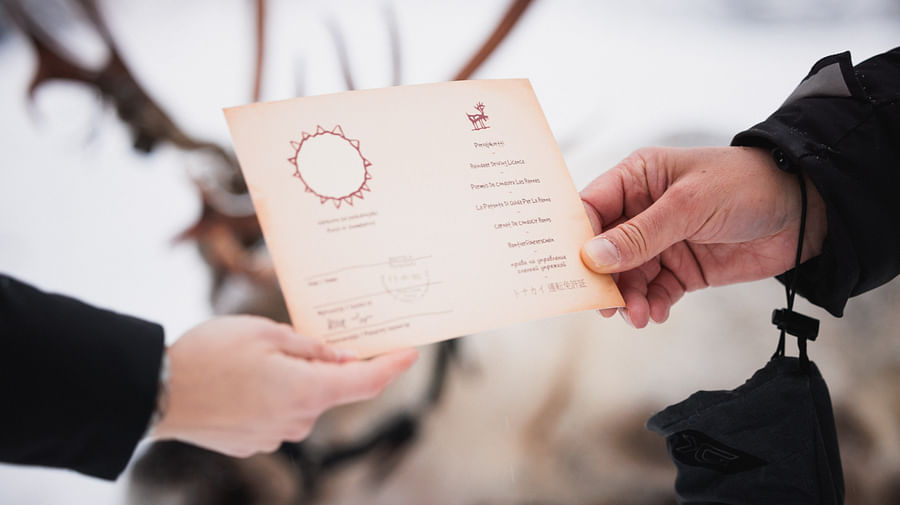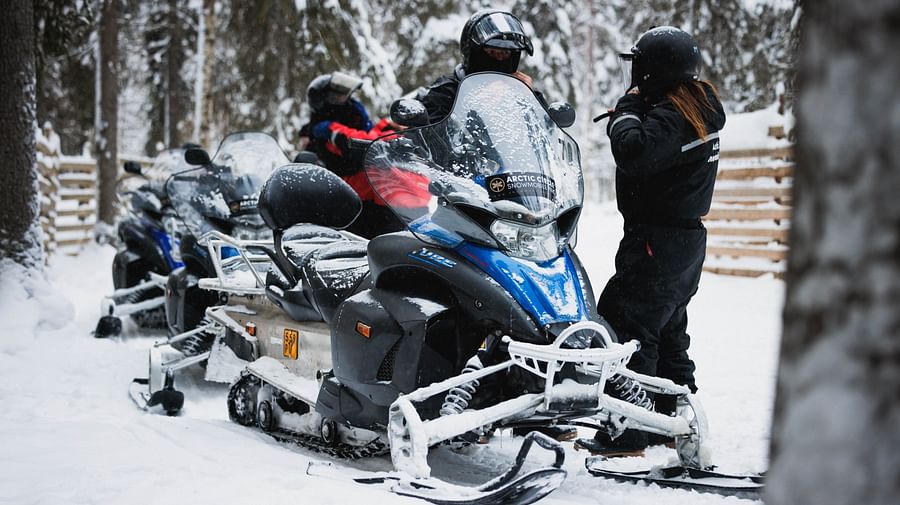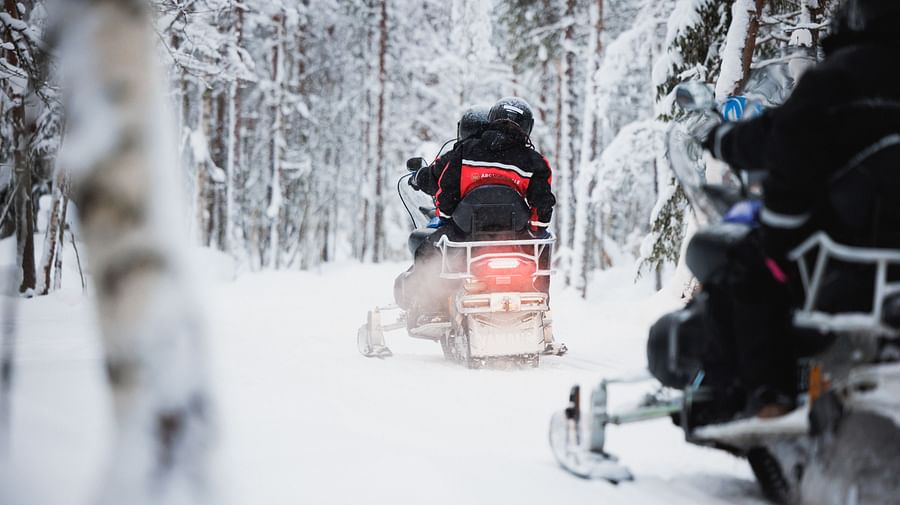 Activity
Snowmobiling to Reindeer and Husky Farm Combo
Provided by Arctic Circle Snowmobile Park
Meet the Reindeer and Huskies on a Thrilling Snowmobile Safari!
Pickup and Drop-off at Accommodation
1- hour Snowmobile Safari
Visit Reindeer Farm with 500m Sleigh Ride
Free-Time for Santa Claus Village
Visit Husky Farm with 500m Sleigh Ride
Winter Clothes & Snowmobile Equipment
Pickup is offered in following places
Lapland Hotels Sky Ounasvaara
Rovaniemi Airport
Arctic TreeHouse Hotel
Motelli Rovaniemi
Arctic delight resort
Santasport
Railway station
Lapland hotels Ounasvaara Chalets
Ounasvaara Lakituvat Chalets
Arctic Circle Snowmobile Park, City office, Shopping Center Rinteenkulma
Arctic Circle Snowmobile Park, Santa Claus Village
Hostel Tikka
Ibedcity
Saarituvat cottages
Apukka resort
January, February, March, April, December
Driving license is required to drive a snowmobile. Children and adults without valid drivers licenses can join the safari comfortably seated on a sledge behind the snowmobile. A provisional license or a picture of the driving license won't be accepted.
Child rates: children of 0-3 years are free of charge. Children 4-13 are subject to child rates specified in the product information. Youngsters aged 14+ are subject to adult prices.
13 Year old or younger kids will always be seated in a sleigh pulled by our guide snowmobile.
Provided by:
Arctic Circle Snowmobile Park
If you have any questions of the service, please contact service provider.