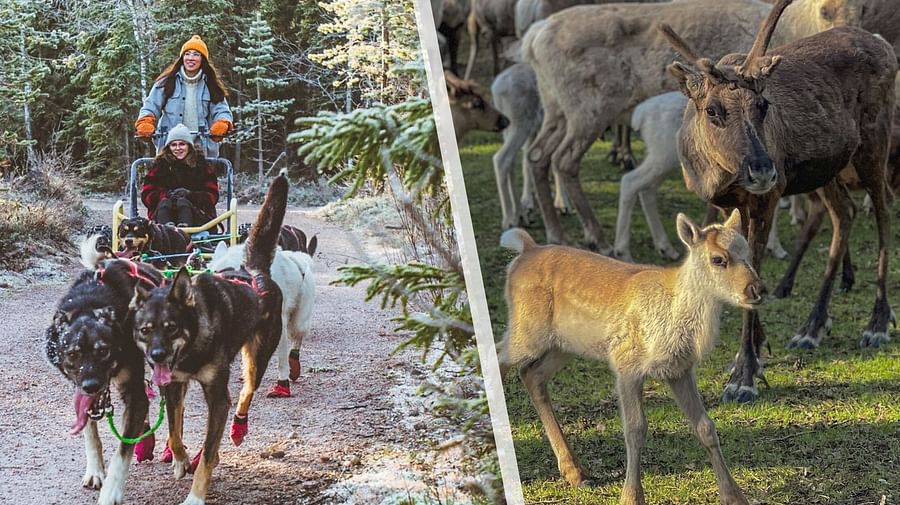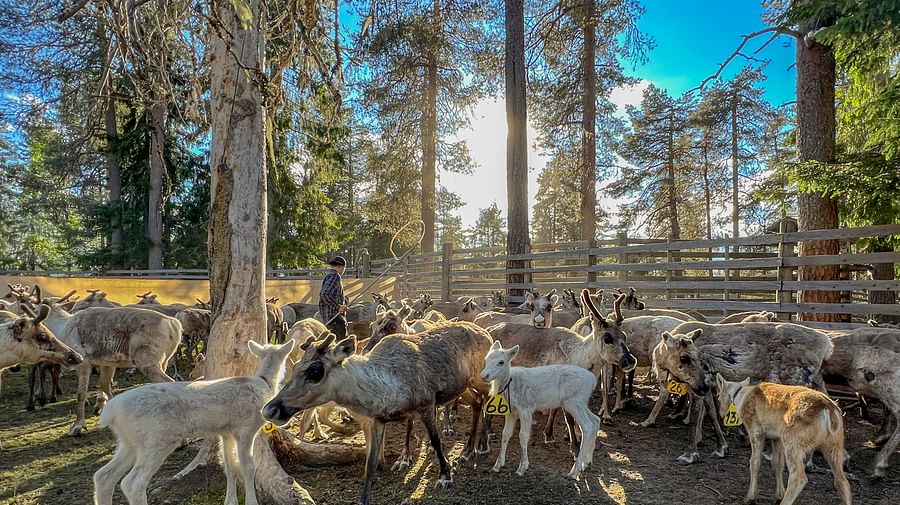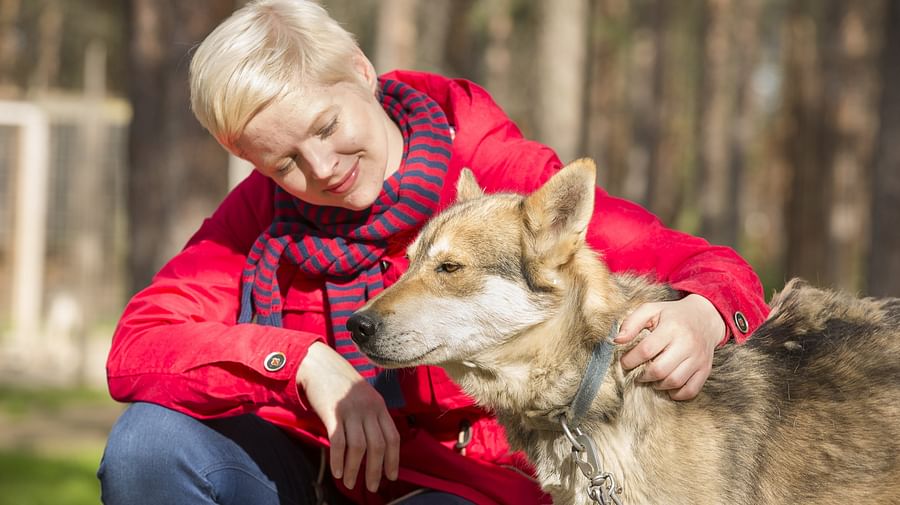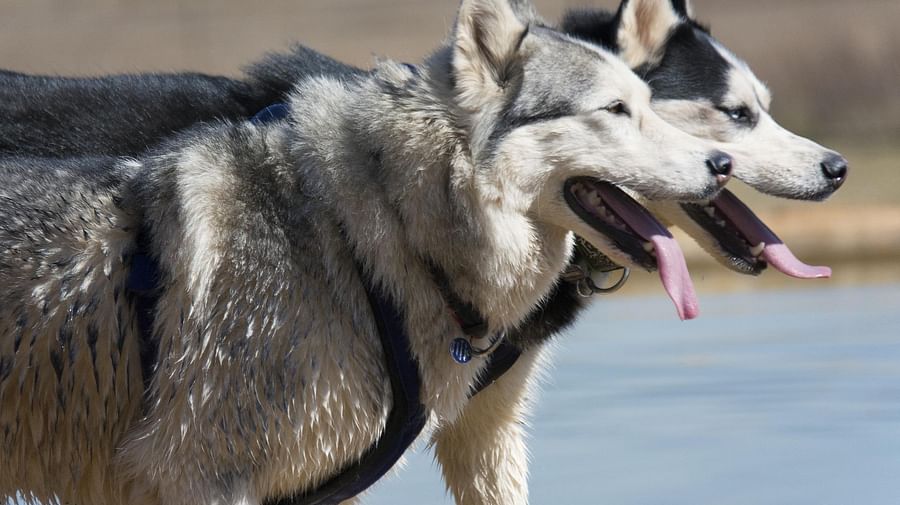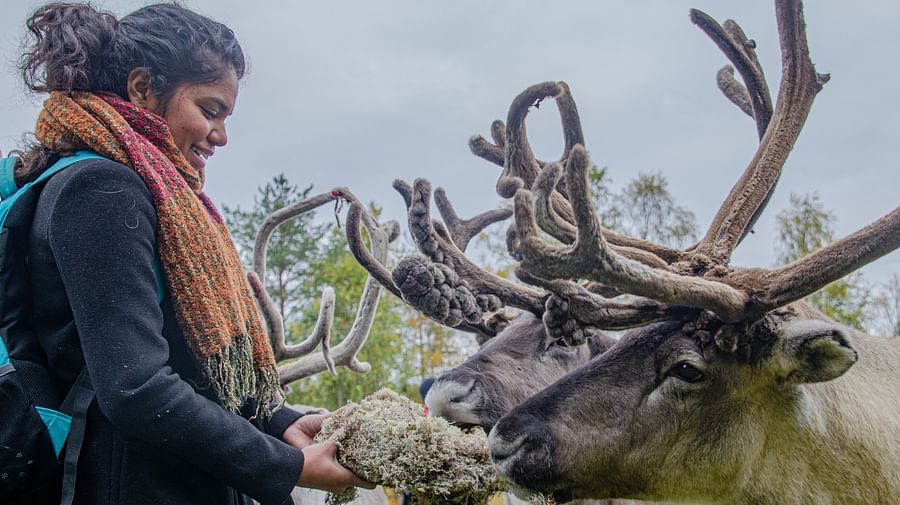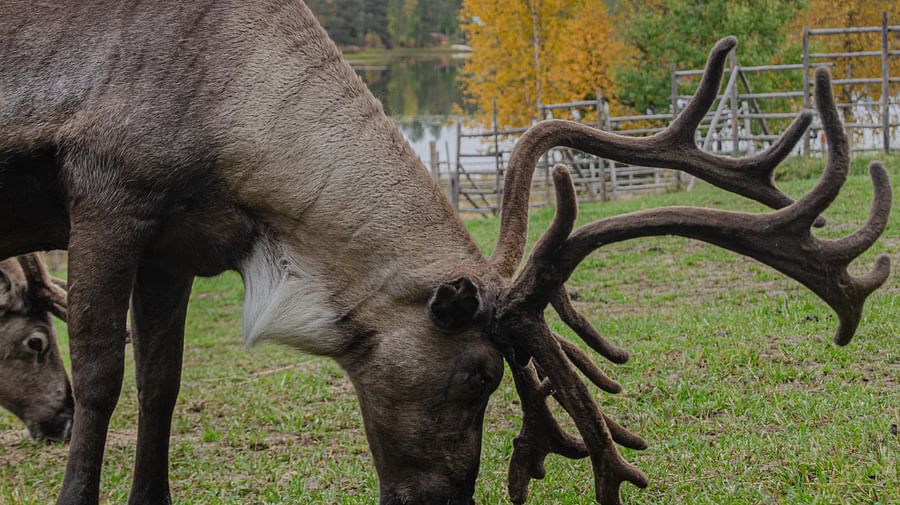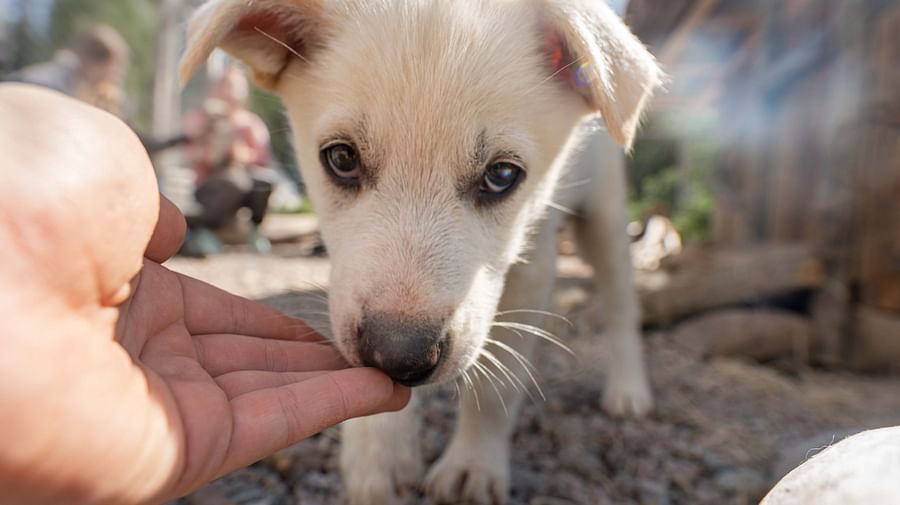 Activity
Reindeer & Husky Tour in Summer / Autumn
Provided by Nordic Odyssey
Meet the iconic animals of Lapland with this summer/autumn tour! Even without snow yet, this guided excursion will offer you a memorable experience of Lapland with the visits of two authentic family-owned places. This is your chance to get closer to those lovely furry animals, take pictures and learn more about them! We offer two different options for this tour, depending on what you are willing to experience: 
Hotel pick-up
Transportation (counted in the duration)
Expert outdoor guide (English / French)
Visit of a reindeer farm
Visit of a husky kennel
Lunch (Option 1)
Self-driven wheel cart ride (Option 2)
All handling fees and taxes
Please dress appropriately according to the weather, with warm clothes, good winter boots, gloves, hats and thick socks.
We recommend to bring with you some extra snacks or a bottle of water if you feel the need to.
Pickup is offered in following places
Apukka Resort (20km) – Extra costs may apply
Arctic City Hotel
Arctic Light Hotel
Arctic Resort Delight
Arctic Snow Hotel & Glass Igloos (35km) – Extra costs may apply
Arctic TreeHouse Hotel
Glass Resort
GuestHouse Arctic Heart
Guesthouse Borealis
Guesthouse Outa
Haawe Boutique Apart Hotel
Hostel Café Koti
Hostel Ibedcity
Hostel Tikka
Hotelli Aakenus
Lapland Hotels Ounasvaara Chalets
Lapland Hotels Sky Ounasvaara
Lomavekarit Apartments
Lumimaa – Snowland
Motelli Rovaniemi (10km) – Extra costs may apply
Nordic Odyssey Office
Nova Galaxy Village (20km) – Extra costs may apply
Nova Skyland Hotel (Santa Claus Village)
Ollero Eco Lodge
Original Sokos Hotel Vaakuna
Ounasvaara Lakituvat
Ounasvaara Sport Cottages
Saarituvat Cottages
Santa Claus Holiday Village
Santa's Holiday Homes
Santa's Hotel Rudolf
Santa's Hotel Santa Claus (City Center)
Santa's Igloos Arctic Circle
Santasport Hotel
Scandic Pohjanhovi
Scandic Polar
Scandic Rovaniemi City
Snowman World
Wherever Hostel
We recommend to book in advance, as availability may be limited in peak seasons.
A minimum of 2 paying adult participants is required for the trip to operate. We reserve the right to cancel the trip if the group is too small or because of bad weather conditions.
If you are a solo traveler, you are very welcome to join any departing trip at the standard price or we may organise the trip just for you at some extra costs (please contact us).
Child prices apply only to children under 12 years old. Children must be accompanied by one adult. The child rate only apply if the conditions of two paying adult participant is met.
Please dress appropriately according to the weather, with warm clothes, good winter boots, gloves, hats and thick socks.
The mentioned duration of the safari is only indicative; the experience may last longer or shorter, depending on weather conditions or the animal's good willing.
Provided by:
Address:
Location
Jaakonkatu 4-6, 96200 Rovaniemi
If you have any questions of the service, please contact service provider.