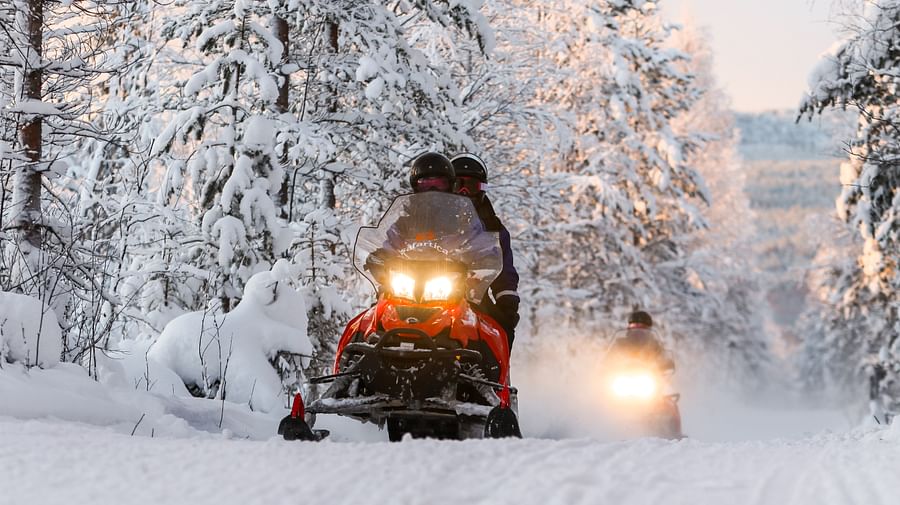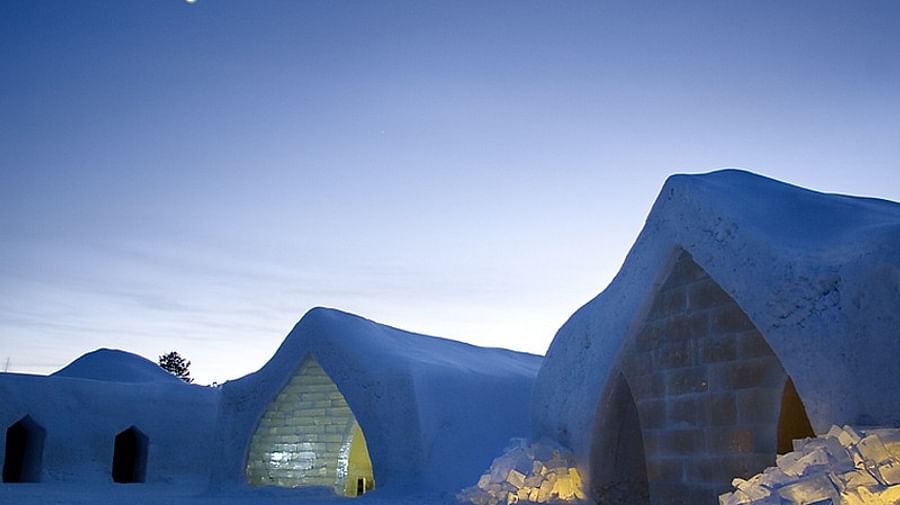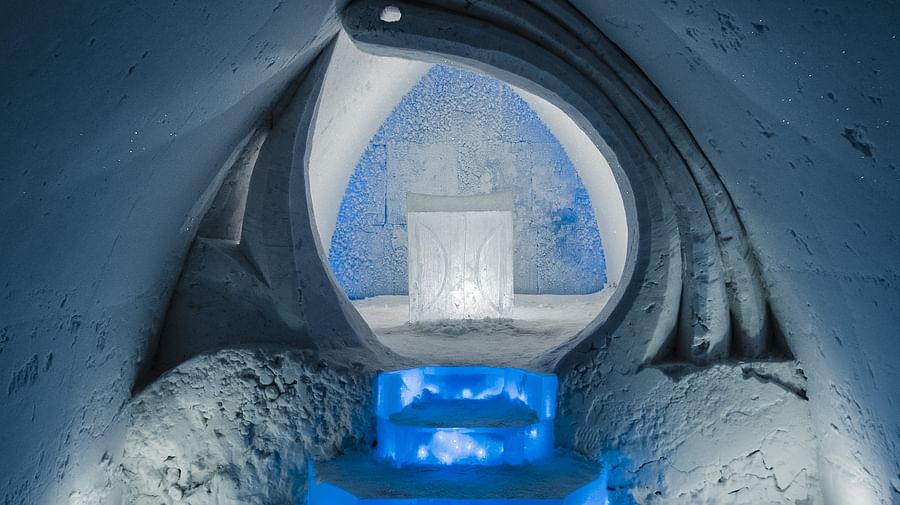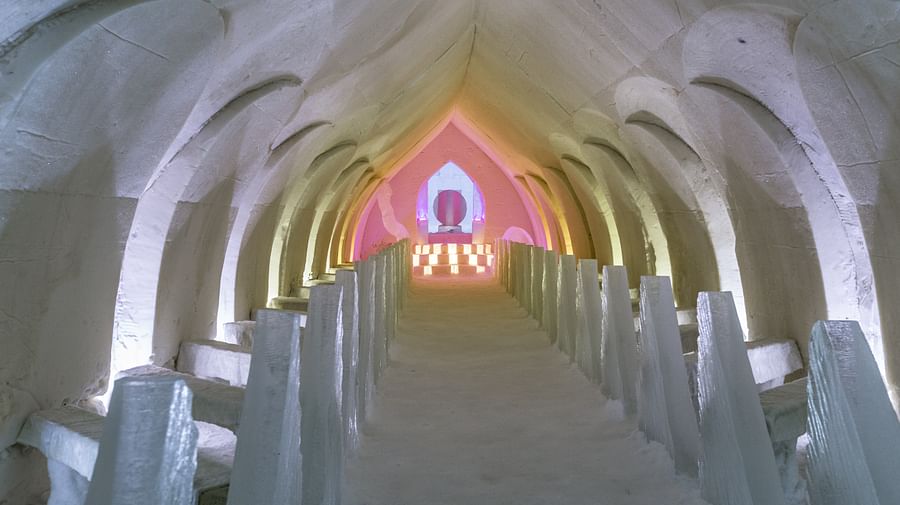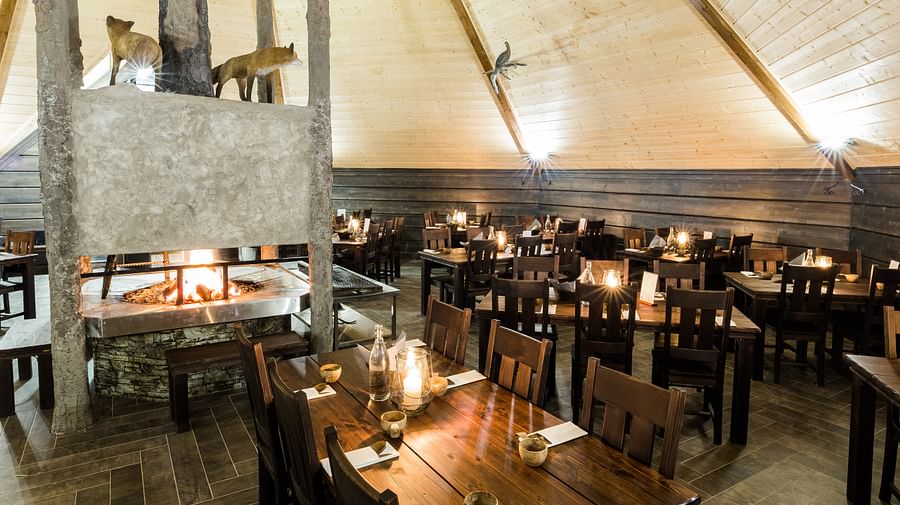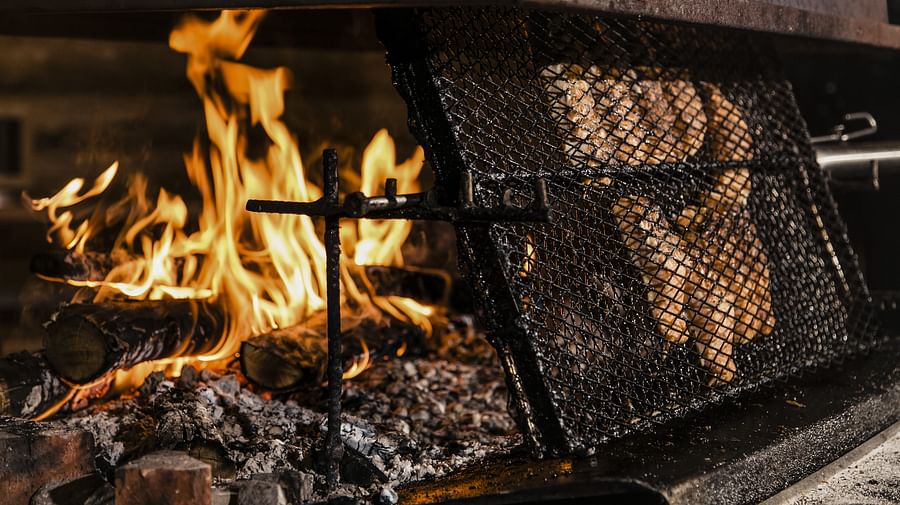 Activity
To the Kingdom of Snow and Ice – Full day snowmobile safari to ice hotel
Provided by Safartica
The Arctic SnowHotel is one of the must-to-see when visiting Rovaniemi. Enjoy a long snowmobile safari along various tracks and tour around the Arctic hotel where we learn about the construction of the icy masterpiece. Delicious lunch of glow-fried salmon is served in a warm wooden Kota tepee. We finish the day by snowmobiling back to city knowing that this journey leaves you with many memorable impressions.
Winter clothing, snowmobile instructions and safari 2 persons per snowmobile, driving approx. 3 hours, guided tour in the Arctic SnowHotel, two course lunch, guiding.
Pickup is offered in following places
Santa Sport reception
Apukka Resort reception
Arctic Treehouse Hotel reception
Lomavekarit parking place
Santa Claus Holiday Village reception
Santa's Igloos Arctic Circle reception
Lapland Hotels Sky Ounasvaara reception
Hotel Vartiosaari Parking place
Lakituvat pick up point
Nova Skyland Hotel reception
Lapland Hotels Ounasvaara Chalets reception
Glass Resort reception
Vaattunki Wilderness Resort
Safartica Office Rovaniemi
January, February, March, April
Operated in Rovaniemi.
Each person driving a snowmobile must be at least 18 years old and hold a valid driving license (B). Please remember to take your driving license with you.
Two persons per snowmobile. For groups of 3 persons or other odd number of people, we highly recommend purchasing one single driver supplement.
Snowmobile driver is held liable for any damages caused to the vehicle. Personal self-liability is max. 900 €/person/snowmobile/case of accident. By purchasing a 15 € self-liability insurance before the start of the safari, you reduce the amount of self-liability down to max. 150 €/person/snowmobile/case of accident. Self-liability insurance is personal and valid in one snowmobile safari.
Not suitable for children less than 12 years old. If a child over 140 cm wishes to sit in a snowmobile as a passenger, a full adult price will be charged (according to availability).
Prices include transfers from/to accommodations from selected meeting points. Those who accommodate in the city centre or in accommodations not listed below have meeting point in Safartica office or nearest possible meeting point.
Winter clothing include thermal overall, winter boots, woollen socks, woollen scarf, beanie and gloves.
Meeting time for our safaris is always before the starting time of the safari. You will receive your meeting time and point upon confirmation. Safari starts when the group is clothed and ready to go. Missed meeting time and point will result on missed safari which will not be refunded.
Special diet options (vegetarian, gluten-free, etc.) are available upon request.
Provided by:
If you have any questions of the service, please contact service provider.