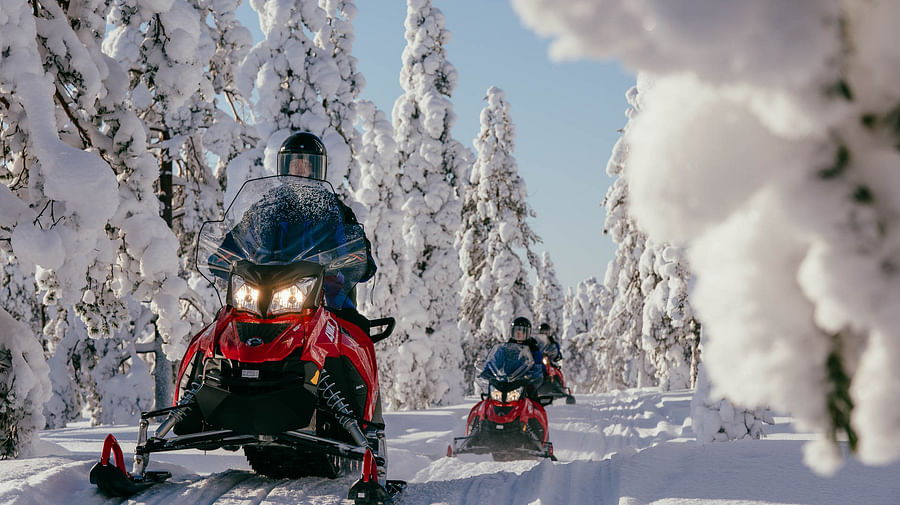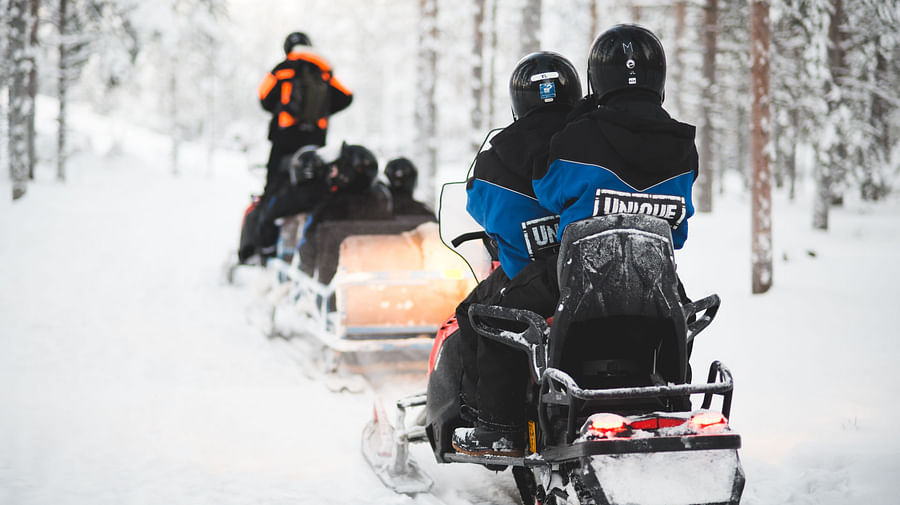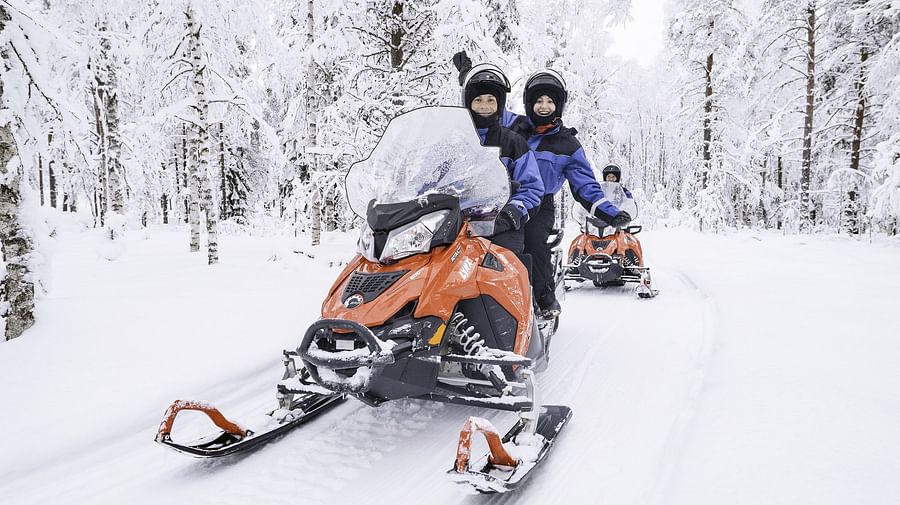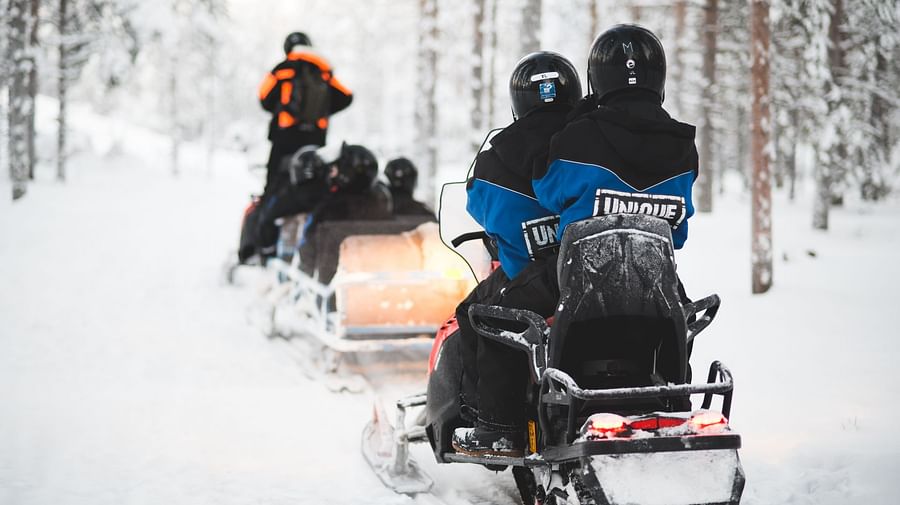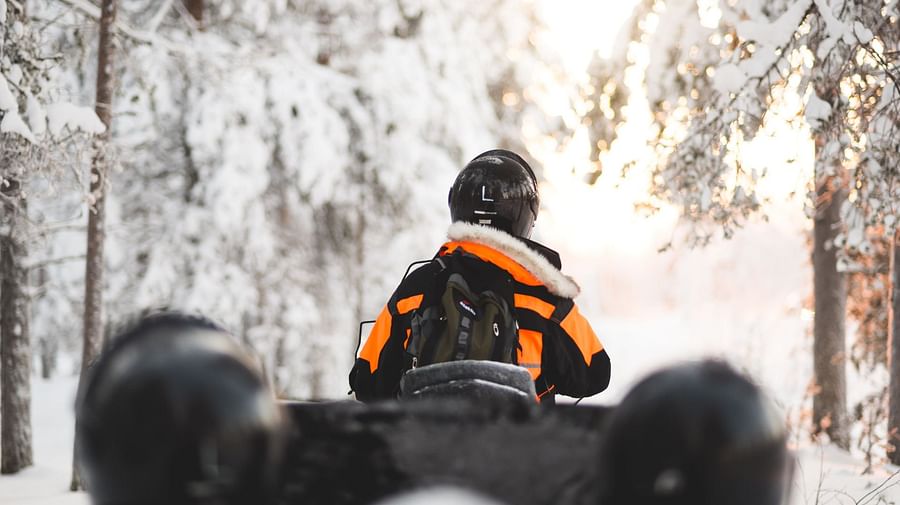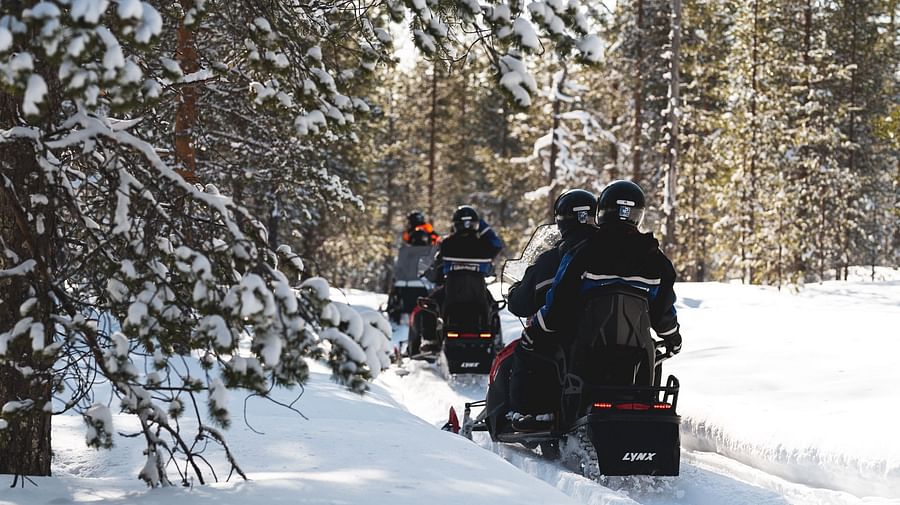 Activity
Snowmobile Safari into the Arctic Circle Forest
Provided by Wild Nordic Finland
This snowmobile tour is made for anyone who would like to have a bit more than just a taste of it, but to not commit to spending a whole day on a snowmobile. You will enjoy the beautiful wintry scenery around the Arctic Circle area whilst driving through the local forests, where opportunities for photos are abundant during short stops we make.
Return transfers from Rovaniemi city center meeting point, Ounasvaara hotels and Arctic TreeHouse Hotel
All described activities, services and equipment
Use of thermal clothing during the safari (thermal overall, boots, gloves, woolen socks, a balaclava mask and helmets)
Guidance is in English
Pick up from unlisted accommodations
The driver of a snowmobile has to be at least 18 years old and hold a valid driver license – B category (please check that it is valid in Finland!). For all the activities including snowmobiling we ask you to take your driving licenses with you. Also a copy and photos are suitable.
Your own thermal base and mid layer clothing
Pickup is offered in following places
Arctic Treehouse Hotel
Ounasvaara Area: Ounasvaara Chalets
Ounasvaara area: Santasport
Ounasvaara area: Sky Ounasvaara
Rovaniemi City Center Meeting Point – Corner of Rovakatu with Pekankatu by Sampokeskus mall entrance
Santa Claus Village Area – Wild Nordic Safari Center
January, February, March, December
Minimum of 2 persons paying the adult price
Available daily at 10:00, and 14:00
Operated 1st December – 31th March
The driver of a snowmobile must have a driving license which is valid in Finland. Please bring your driving license with you.
Wild Nordic has 0 tolerance for alcohol and drugs during the activities
All snowmobiles used on tours are insured as required by Finnish law . The self liability amount for damage caused to the snowmobile is 900€. By purchasing an additional self liability waiver for 15€ you can reduce your maximum self liability to 150€.
Will not be operated in insufficient snow conditions
Provided by:
If you have any questions of the service, please contact service provider.