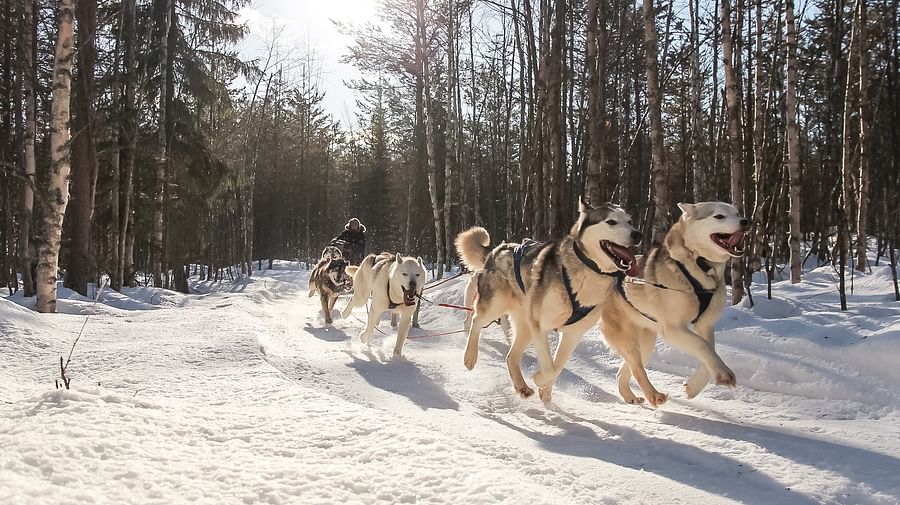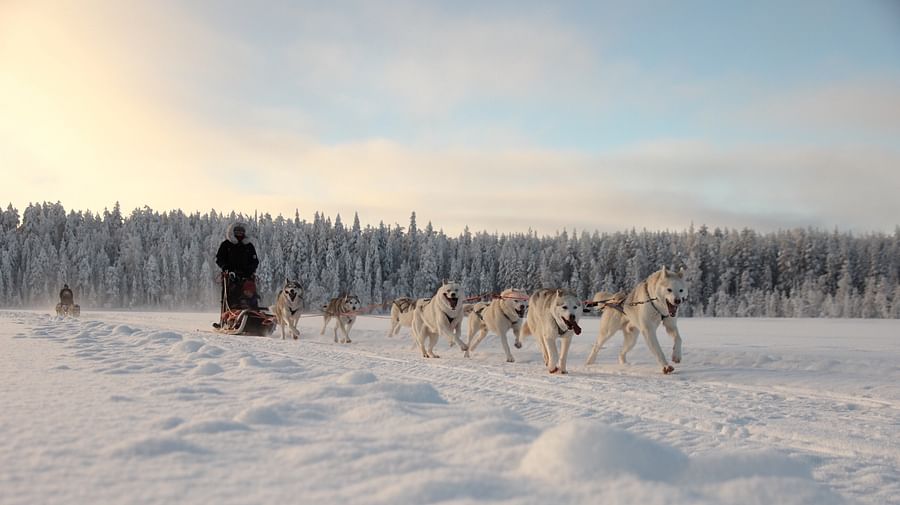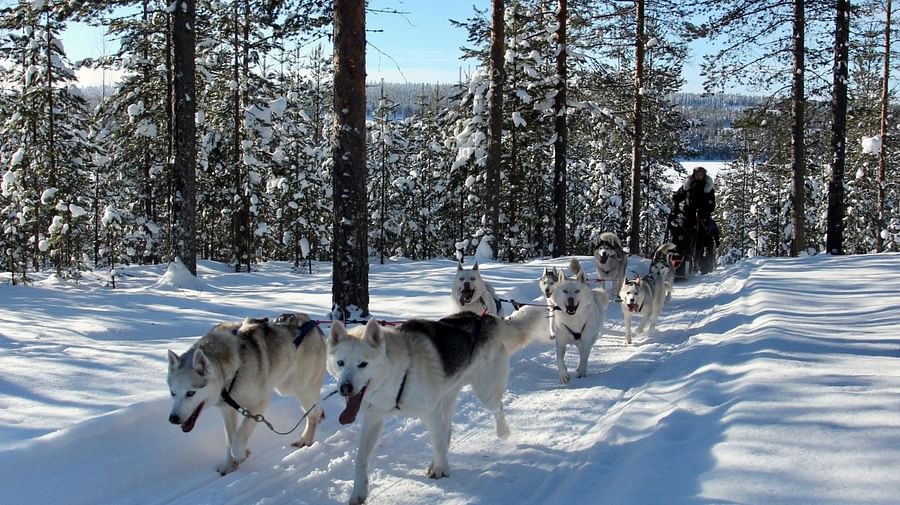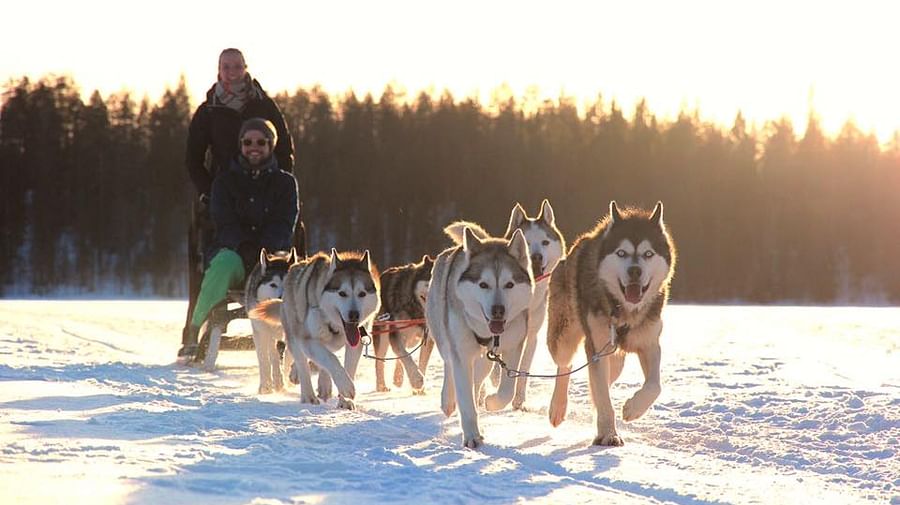 Activity
12 km mush a bit more, January-April
Provided by Korvalan Kestikievari
We are family-owned business established in 1889 and run by the third generation, the oldest tourism business in the Rovaniemi region. Here you can get away from the crowds and see how much fun dog sledding can be in genuine Lapland! During this personalized experience you can learn how to drive your own team of dogs in small groups of max six participants.
12 km sledding with a guide, driving lesson, kennel tour, winter overall and boots, and a warm drink & cookies.
This activity does not include transfers. It may coincide with the local bus service, but it does not include the bus fares.
You should dress in warm winter clothing, including thick woolen socks, gloves, mittens, hat and scarves. The winter overalls we provide can be pulled over your own winter clothes.
For more help with clothing, visit our winter clothing page.
January, February, March, April
You can reach us best by car but it is possible to use the local bus service from and back to Rovaniemi to get here. Please take the bus from platform 3. The 60 km journey takes approx. 45-60 mins and picks up passengers along the way. There is only a limited service so please check their timetables before booking. Please search for buses online at matkahuolto.fi departing from Rovaniemi to Tiainen or Luosto, then when you are on the bus, ask the driver to drop you off at Korvala. Timetables can be found here or here.
The temperature limit for our products is around -25°C. In colder temperatures, the principal guide will decide if it is safe to start the activity, especially in the case of participating children. Wind chill from velocity needs to be considered: e.g. -25°C with wind chill along the fastest parts of the route is equivalent to approx. -40°C, which means there is a high risk of frostbite within five minutes of exposure. Therefore, participants must wear suitable winter clothing, including winter hats, scarves/buffs and mittens, with gloves inside the mittens. We offer optional additional winter overalls and boots for participants to use. Our overalls provide an extra layer of protection but are not warm enough by themselves. This activity is not suitable for children under two years of age.
When temperatures drop below -30°C, the cold affects the welfare of the dogs, so this will always be taken into consideration by us if this happens during an activity, and may result in a change or cancellation of the activity.
However, it can also be too warm sometimes, so when temperatures go too far above 0°C, there is an increased risk of injury due to soft trails. In this case, we will try to reschedule the departure time so that we can take advantage of cooler temperatures.
The weight limit for our sleds is 200kg – this means the combined weight of the driver and the passenger(s), where no one individual weighs more than 120kg.
Terms and Conditions of Service
Please read these terms and conditions carefully before continuing with your order. Your order of our product, activity or service constitutes acceptance of these terms and conditions.
For more information about us, please visit www.korvala.com
Husky farm is situated approx. 60 km from Rovaniemi city centre.
Provided by:
If you have any questions of the service, please contact service provider.