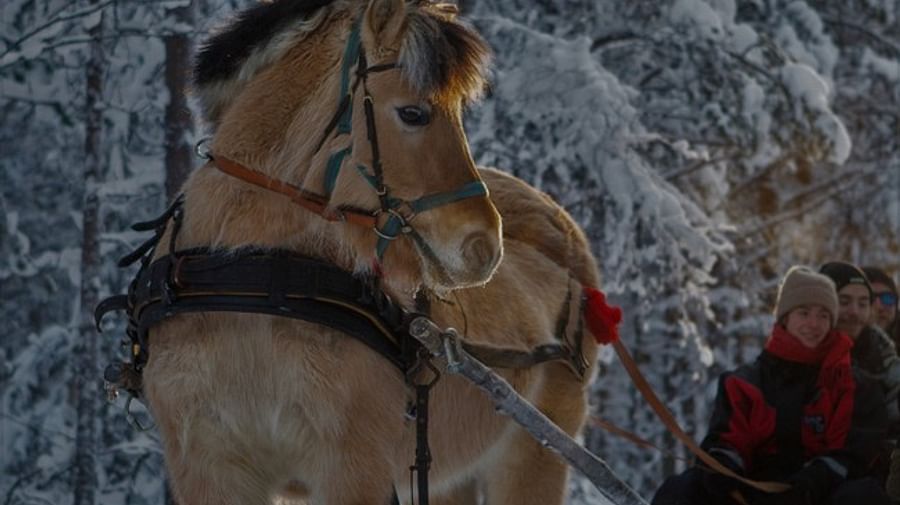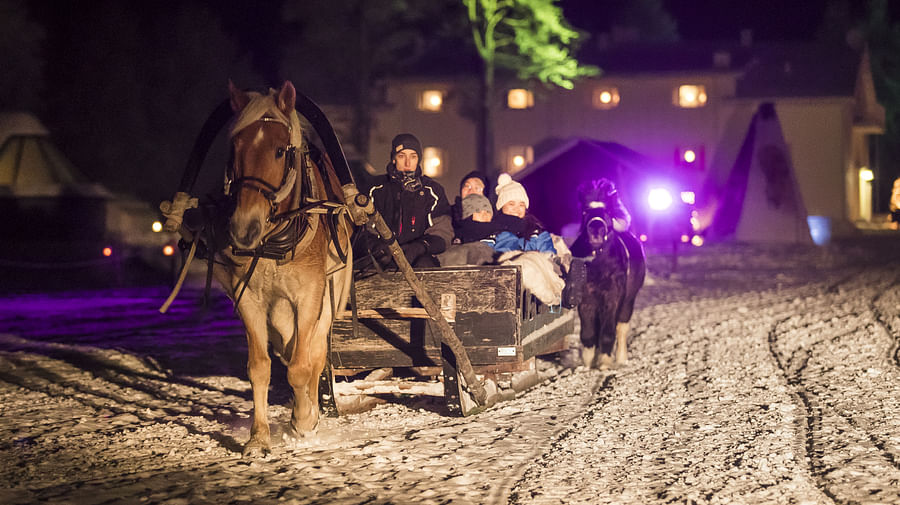 Activity
Horse Sleigh Ride under the Night Sky
Provided by Apukka Resort
About
This excursion will take you on a unique journey to the stunning night of Lapland. You'll travel in a horse sleigh, wrapped up inside warm blankets, across the vast lake Olkka. The sky opens up above you, uncovering all the secrets it's ready to share on this very night. At the edge of the forest the blazing bonfire welcomes you to hear more about the myths of the North. Step inside the magic of Lapland, dear Friend!
Winter clothing
Car transfers
Hot drink and a light snack
Guiding
Horse sleigh ride
Pickup is offered in following places
Apukka Resort Meeting Point in city center
Santa Claus Village
January, February, March, April, December
Where is Apukka Resort located?
Apukka Resort is located in Rovaniemi, Lapland, Finland.
Our location is only 18 km (a 20-minute drive) from the city of Rovaniemi, 12 km (a 15-minute drive) from Rovaniemi airport, and 8 km (a 10-minute drive) from Santa's Village.
Apukka Resort stands in the embrace of two wilderness lakes amid the most stunning Arctic nature.
Provided by:
If you have any questions of the service, please contact service provider.