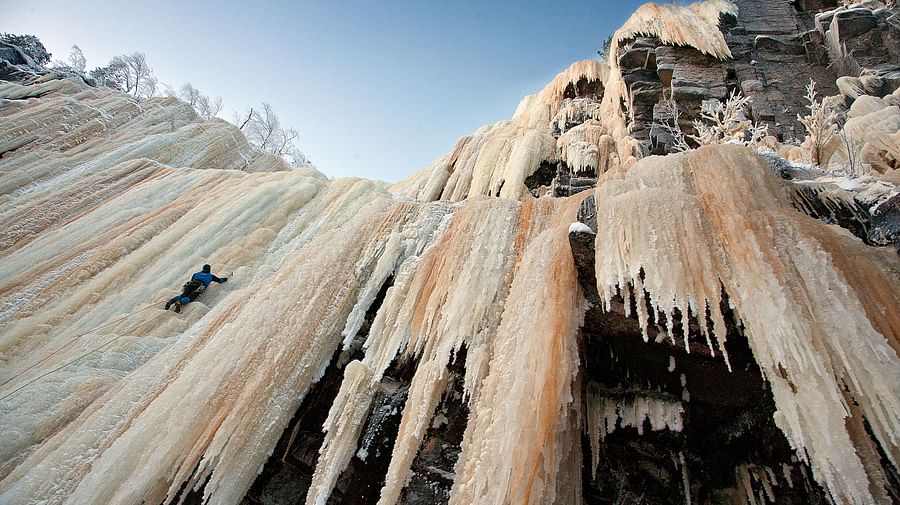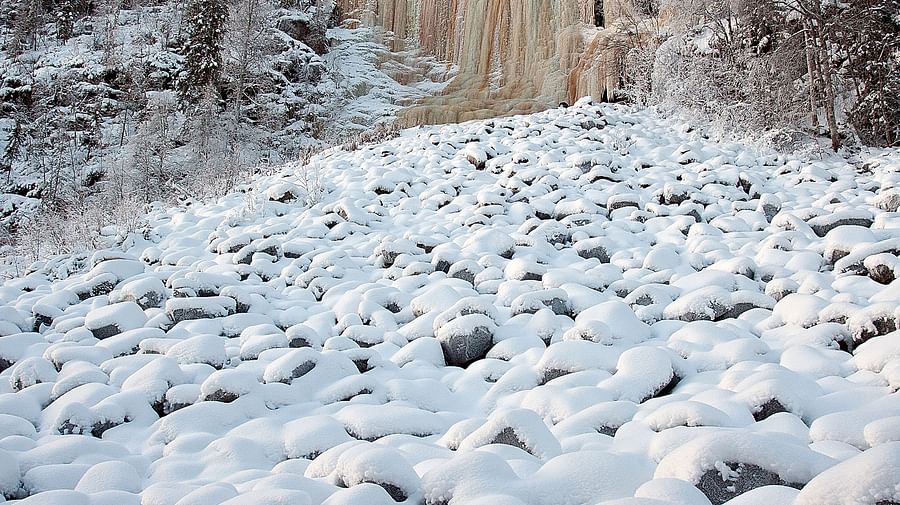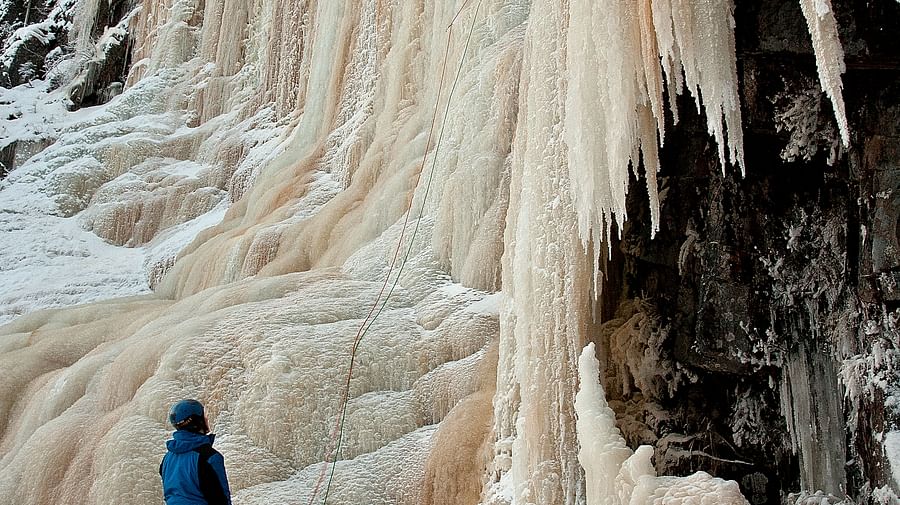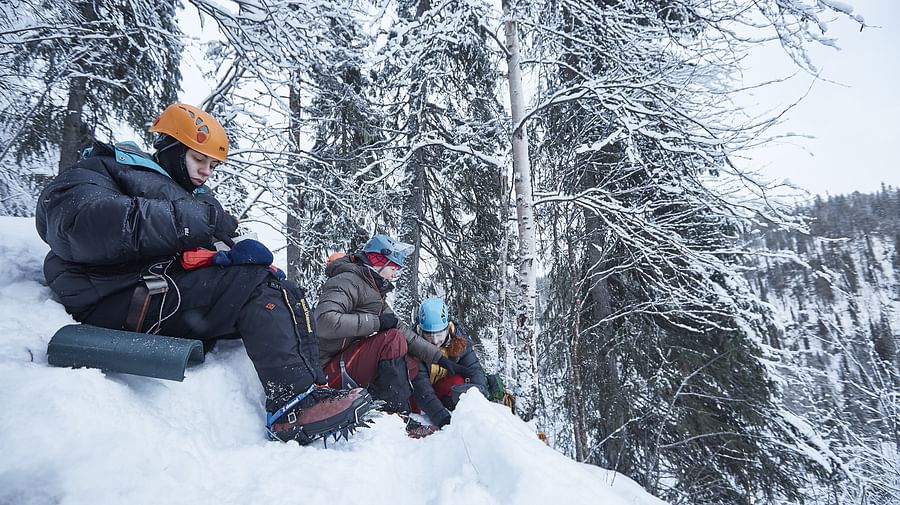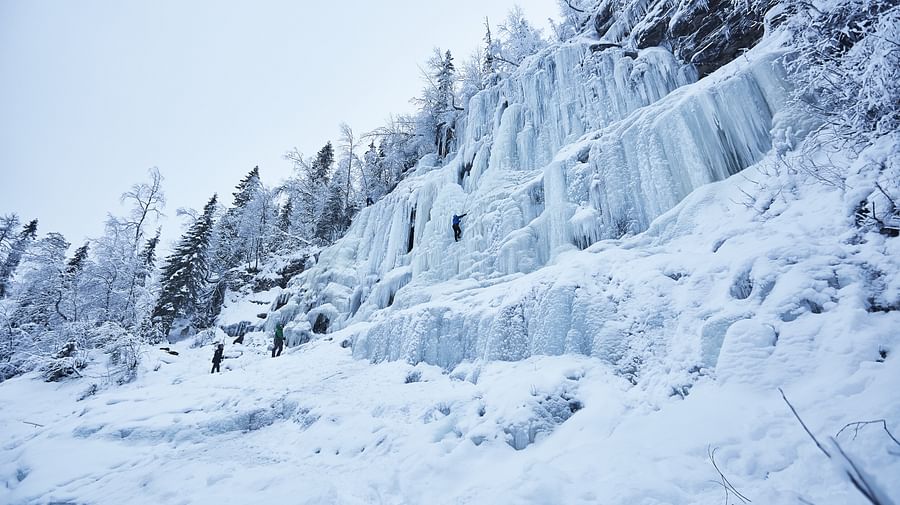 Activity
Ice Climbing Day in Korouoma Canyon – from Rovaniemi
Provided by Bliss Adventure
Korouoma is a millions of years old fracture valley in the bedrock. At the center of the valley, it forms a magnificent gorge that drops over a 100 meters below its surrounding terrain. Every winter, 10-20 ice falls are formed, the largest 60-70 meters tall. The mightiest and best known is Ruskea virta ('Brown Stream'). Other classics are Mammutti ('Mammoth') and Jaska Jokunen ('Charlie Brown'). The ice climbing potential of Korouoma was discovered only in the 1980's. Nowadays Korouma is hands-down the best destination for ice climbing in Finland!
Climbing instructor services
Guiding to the climbing venue
Gear and equipment for the climbing day: helmet, visor/ goggles, harness, crampons, ice axes, foot-wear (climbing boots or ski boots)
Hot berry beverages, and transportation from/to Rovaniemi.
Suitable personal clothing for winter weather including proper (ski) gloves or mittens. Please bring a balaclava or a simple woolen hat without bobble / pompom that will fit under climbing helmet. Please also consider bringing some snacks like nuts, energy bars or chocolate (caution: keep chocolate in a pocket inside of your jacket, otherwise it will freeze).
No meeting points defined for this activity.
Pickup is offered in following places
January, February, March, April, December
Korouoma is a wild place, a beautifully forested conservation area. There are no heated shelters nor services such as cafes or restaurants. There are very basic yet tidy outdoors toilets available.
Korouoma can be cold, sometimes down to -20 C or even below. You must dress up accordingly to enjoy the day. A client is expected to have suitable personal clothing regarding to winter conditions. Please pay attention that you also have warm, dry socks for the day. Bliss Adventure guide will provide clients very warm down jackets, they can be wrapped around one when having a break from hiking or ice climbing. The guide will also provide warm climbing boots for the day.
Are you travelling solo? Please contact Bliss Adventure – we'll try to fix something for you.
Kindly note that 10% of the price of your tour is non-refundable. The 10% will be used to cover fees connected to your booking such as credit card transactions and other administrative charges. Refunds will only be issued to the card used to purchase the tour.
Provided by:
Address:
Location
Kultakeronkatu 21, 98530 Pyhätunturi
If you have any questions of the service, please contact service provider.