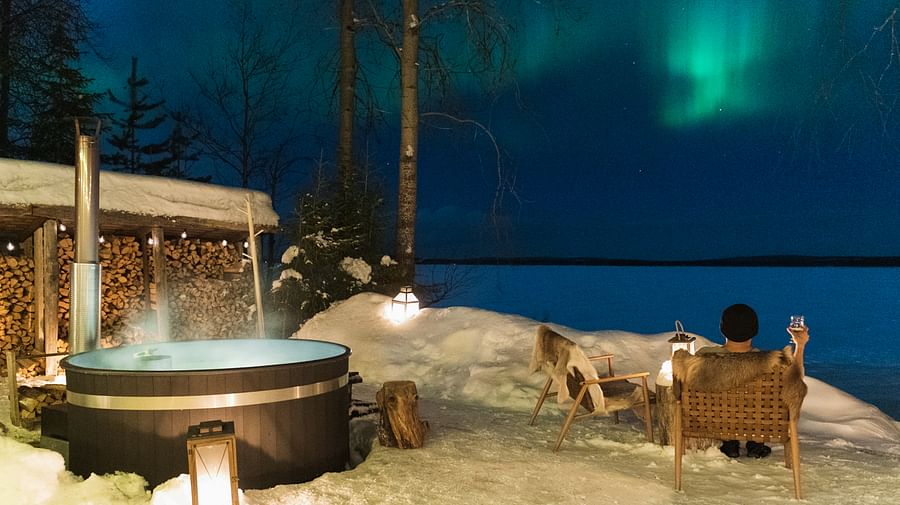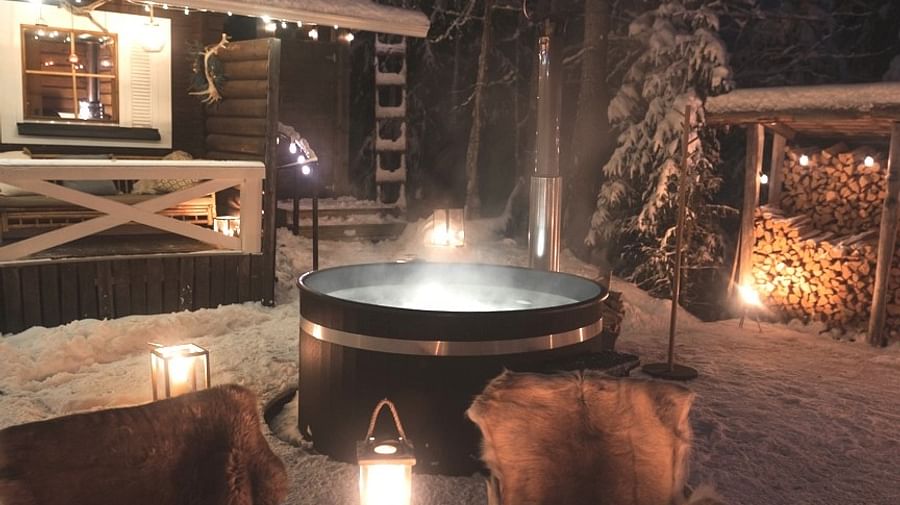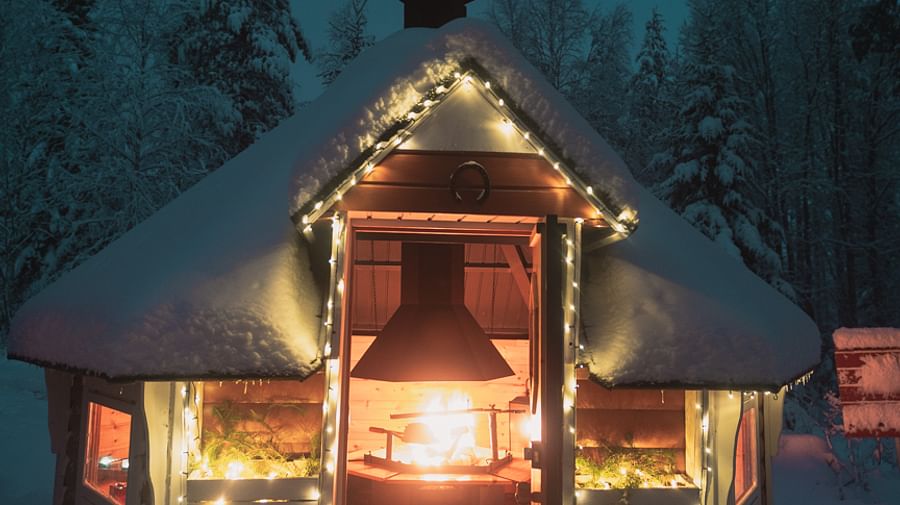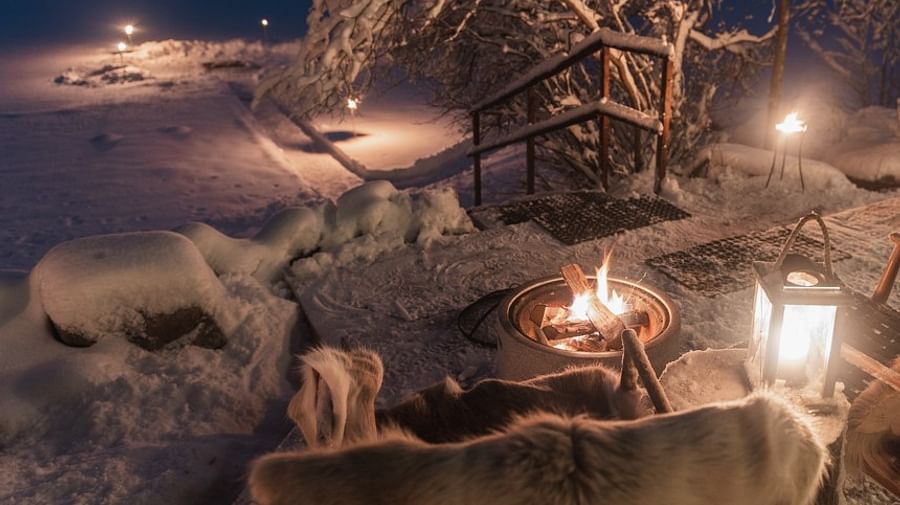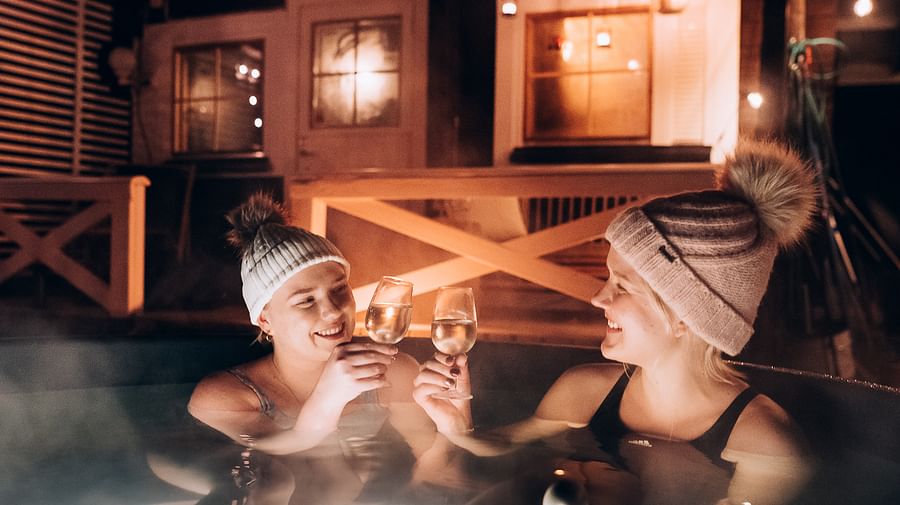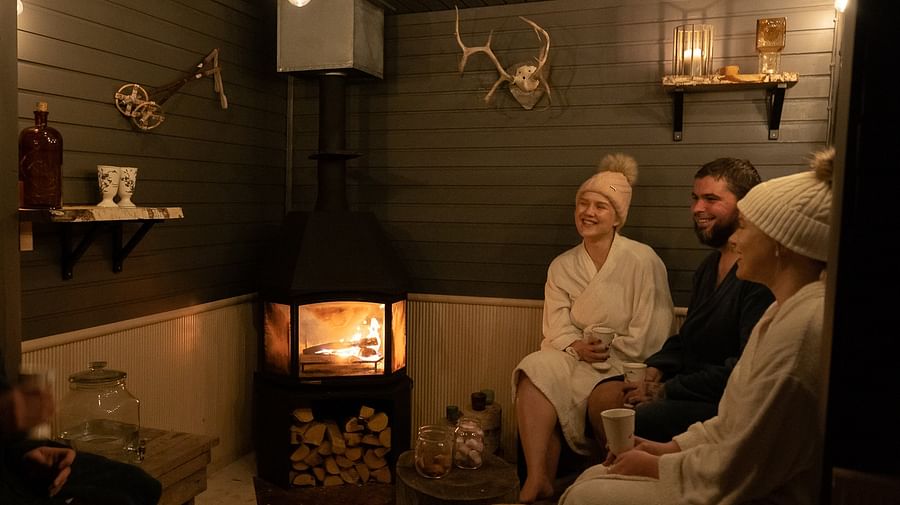 Activity
Arctos Winter Spa for 2 persons with dinner – Evening session (Private)
Provided by Arctos Lapland
Start: 18.30      Finish: 23.00
Private use of sauna, hot tub, dressing/lounge room and ice-dipping hole
Bathrobe, towel, slippers/ice-dipping shoes
Biological shampoo & conditioner
Birch whisk & sauna scents
Dinner, snacks and (non-alcoholic) drinks
Herbal foot bath
Freshly made mocktail
We offer pick-up & drop-off from Rovaniemi Central, Ounasvaara, Santa Claus village, Arctic TreeHouse Hotel or any place within 20 km distance from our spa, for a total price of 75€.
You can select the hotel or address in the final stage of booking.
If you wish to be picked up from another location, which is further than 20km away from our spa, please send us a message and we are able to give you a price indication for your pick up.
We do not serve alcohol, you are free to bring your own.
January, February, March, April, December
Please consult your doctor if you have any medical condition that could potentially be triggered by taking a sauna, hot tub or ice dipping (For example, a heart condition, asthma, epilepsy or a cardiovascular disease).
Provided by:
If you have any questions of the service, please contact service provider.