features
Finnish Sauna Culture – A Short Introduction
It's very fortunate and likely that if you visit Finland, someone wants to take you to a sauna. Many Finns think that you cannot grasp Finland or its culture without bathing in a sauna. We'll explain now why.
Being a rather small space with many people in it, we understand that taking a sauna might sound strange and awkward for foreigners; after all, it's just a heated box where we sit undressed.
The deeper essence, however, is the combination of the sauna's physical and metaphysical influence. It purifies both, the body and the soul, and a good and easy-to-remember guideline for sauna behaviour is to act in there as if it would be a sanctuary. In all the bareness, it's difficult to hide anything.
Finns go to sauna in the nude even with total strangers. It's not "a thing" for us. However, even though there's nothing to be ashamed of in naked human bodies, we totally understand if you want to wear a swimsuit or wrap a towel around you.
Finnish sauna has nothing to do with sex and most of the public saunas have separate spaces for women and men. In Finnish families it's normal to go to the sauna together. If you're planning a sauna trip with a mixed group, it's totally fine to discuss beforehand who should go with who.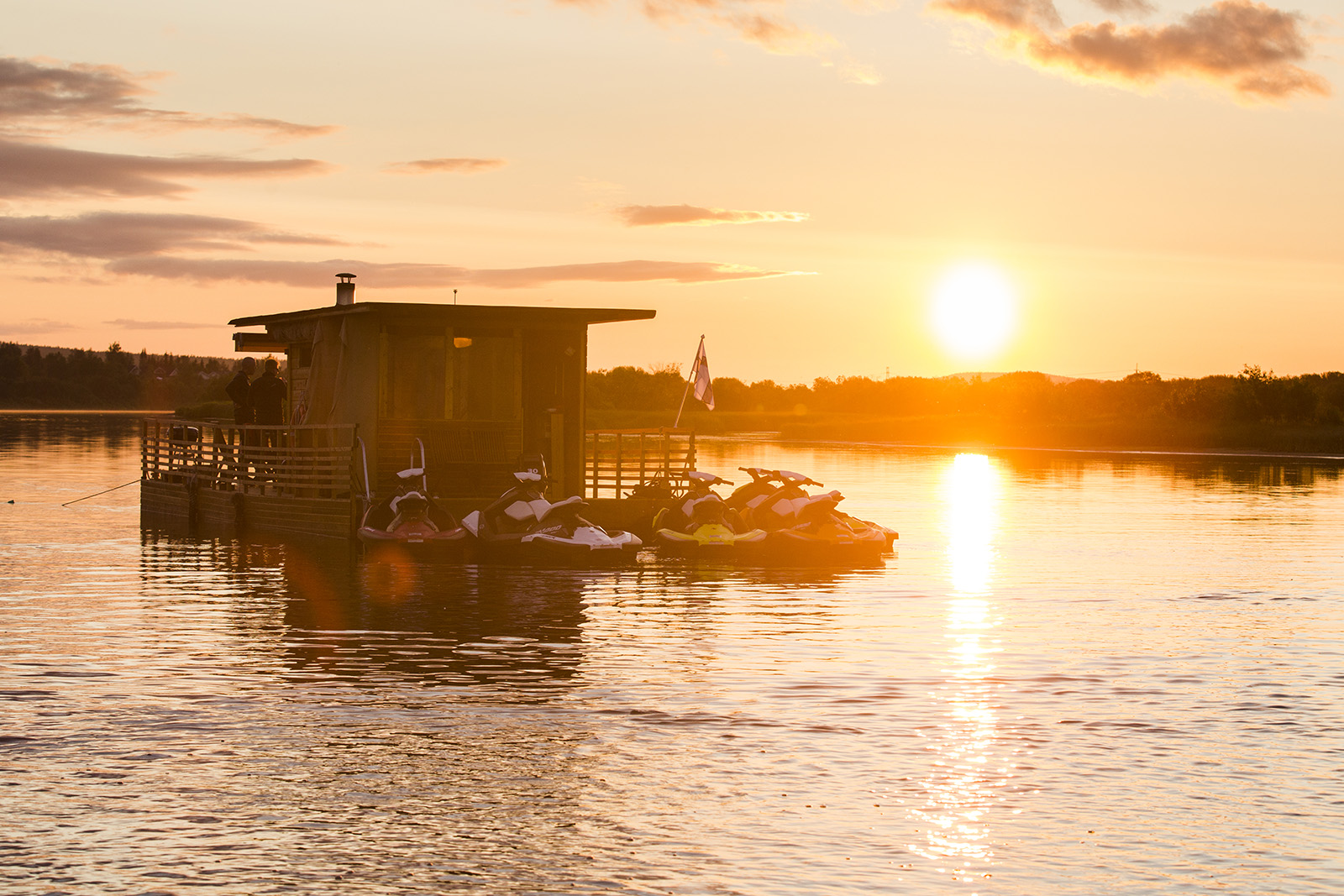 A traditional Finnish sauna is like Finnish food culture, pure and simple. Stripped-down from coloured lights, music, and all kinds of superfluous stimulation. At best, the only noises you'll hear are people's breathing, the sound of water being thrown on the stove, and the sounds of nature. Some like to throw a lot, some just a little – there are no rules on how often you should do it, the point is to enjoy. Usually a refreshment drink tastes even better after sweating in a sauna.
The after-sauna feeling is a bliss.
To sum it up, there's no strict guidelines of how to live your sauna experience. The goal is to enjoy, relax and socialize, and to clear your mind of all unnecessary mess.
Rovaniemi has both, public and private saunas. Find the list below. You can book your sauna experience here.