features
Top 5 easy-access nature spots in the Rovaniemi area in winter
Rovaniemi is the capital of Lapland and the main city of the province known for its breathtaking rugged nature. Even though Rovaniemi is an urban area, nature is never more than a stone's throw away anywhere you find yourself in the city. See our tips on some easily accessed nature spots below.
1. Ounasvaara winter walking trail
Ounasvaara fell is a versatile outdoor area close to Rovaniemi city centre. The winter walking route grants easy access to magical snowy forests and beautiful winter landscapes. The trail starting point lies only a 15-20-minute walk from the city centre. See more details here.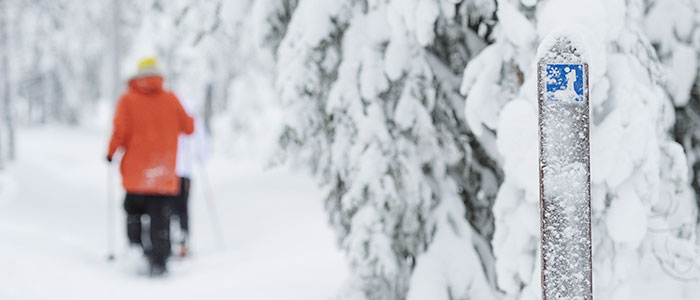 2. Arctic Circle Hiking Area
The Arctic Circle Hiking Area lies north of the Arctic Circle, a 15-20-minute drive north of Rovaniemi city. The area can be accessed at two points, in Vaattunkiköngäs and Vikaköngäs, which lie a few minutes' drive from each other.
Both have easy hiking routes and a bit more demanding ones, with landscapes that feature beautiful rapids and peaceful forests.
The lakes and rivers of Rovaniemi are frozen in the winter and the ice is thick enough to carry huge amounts of weight. Nevertheless, one should never venture out on the ice without being absolutely certain it is safe.
Visitors especially should always check with locals before heading out on the ice. Rovaniemi lies at the confluence of two major rivers, and there are countless spots that are safe for a walk on the ice just off the city centre. Just check with a local first.
Warning: Always stay a safe distance away from open water!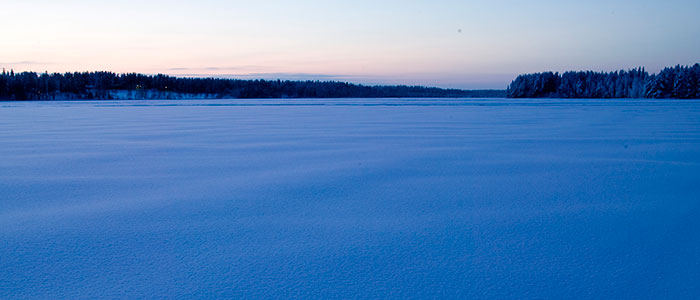 The Arctic Garden is a beautiful park-like spot behind arctic science centre and museum Arktikum, only a 10-minute walk from the very centre of Rovaniemi. It has great views over the frozen river Ounasjoki and is a popular place for viewing the Northern Lights.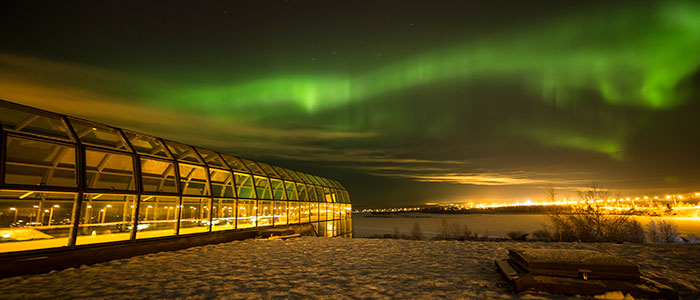 Rovaniemi has great walking paths along the banks of the city's two rivers practically in the centre of town. The easiest and most popular walk is the two bridges walk that combines Rovaniemi's iconic Jätkänkynttilä ("Lumberjack's Candle") bridge and the old railway bridge, both of which cross the Kemijoki river. Alternatively, head up towards the Arctic Garden along the bank of river Ounasjoki.