features
TEATIAMO – The Happiest Company in the World?
Finland was ranked the happiest country in the world – again for the third year in a row. What makes Finns so happy? In our new blog series, we're interviewing the people of Rovaniemi – The Official Hometown of Santa Claus®, about their livelihoods and thoughts on what makes a happy life.
Tea Latvala, Founder & Designer, Teatiamo
" Of course, I know that designing wooden dildos is not the easiest career to choose. However, that's the path that I've chosen and in this, I'm the world's best."
Tea Latvala's name has been on the clickbaits both locally and globally. Her company, Teatiamo, was born out of an urge to break boundaries related to sexuality and at the same time design something timeless and beautiful. According to Tea, sexuality is shaped by old traditions, values, and beliefs. It is still a taboo – and that's something she wants to change.
Teatiamo is specialized in wooden dildos as well as other ecological sex toys. Each product is unique, and they are all handmade and designed in Lapland.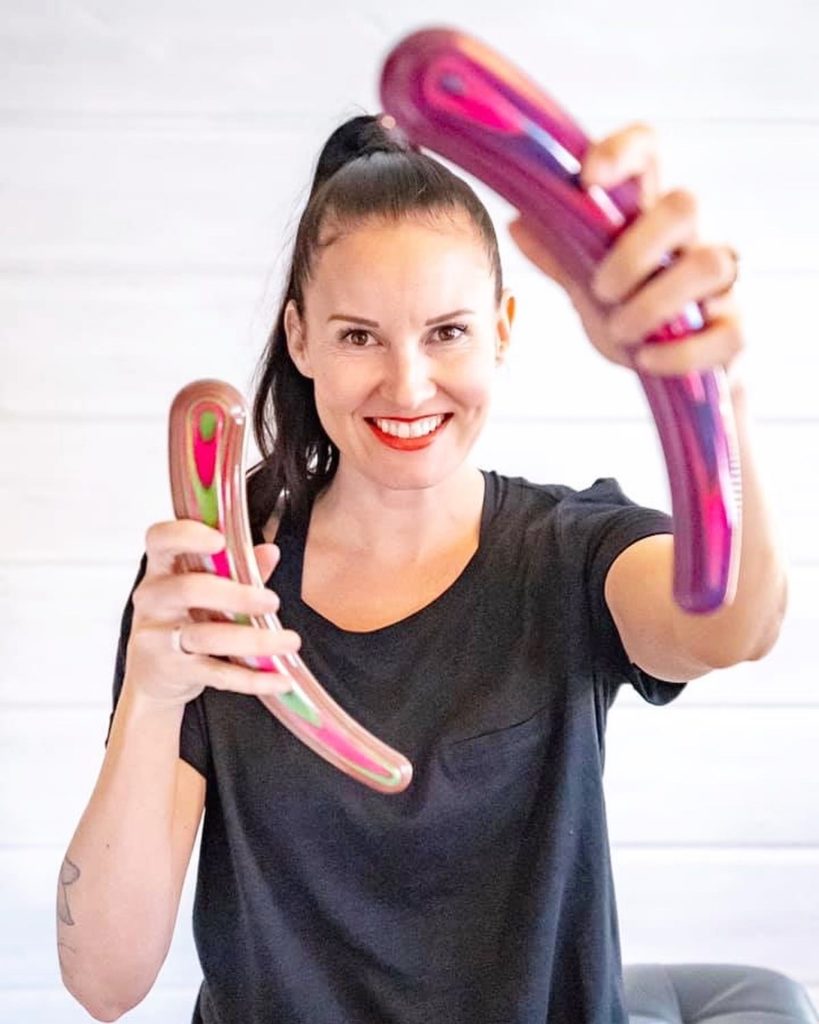 "Teatiamo is the happiest company in the world, seeing how Finland is the happiest country in the world. We want to design timeless and beautiful pieces that will make you smile, and you can leave them on a dinner table."
Ever thought about supporting local businesses and buying Finnish design as a souvenir? That's what you can do when visiting the Arctic Design Shop, which is also run by Tea in Rovaniemi. In addition to her art, the shop has a good selection of different products, clothes, and pieces of jewelry from plenty of other Finnish designers and artists. Many of them are even locally made.
Originally Tea is from Kurikka, a small city from Western Finland. After years of traveling, living in Helsinki and Miami, she found love from the Arctic Circle and ended up moving to Rovaniemi with her husband. Tea describes Rovaniemi to be a magical city that she feels privileged to call home.
As an entrepreneur, Tea keeps herself busy by doing practically everything related to the company. Product design, material research, product development, bidding the subcontractors, quality control, websites, marketing, social media, sales, internationalization, communications… and this is only for Teatiamo. Running the other company, Arctic Design Shop, has also bunch of tasks to do.
"Luckily, I've managed to hire an employee, Henna Rinta-Säntti, who has been my right hand and a huge help since 2019. Henna has been developing the online store for Arctic Design Shop, as well as been actively in contact with our designers. She's a precious part of the stories of both Teatiamo and Arctic Design Shop."
Tea's story is an inspiring manifest, that encourages everybody to pursue their dreams and not to worry about other's preconceptions. Recently, her colorful story has also been published in audiobook in Finnish: "Dildodealer – the Story of Tea Latvala".
Tea Latvala
Age: 42 years
Family: Husband Aki and his two children
Education: Designer, Master of Arts
Job: Entrepreneur at Teatiamo Industries Ltd and Arctic Design Shop
Hobbies: Audiobooks, painting, and tennis
Favorite place in Rovaniemi: Tennis hall, Arctic Design Shop and Vennivaara
Website: www.teatiamo.com www.articdesignshop.com
In our new blog series, we will be interviewing the people of Rovaniemi – The Official Hometown of Santa Claus®, about their livelihoods and thoughts on what makes a happy life. Ever thougth how it's like to live and work in Lapland? Stay tuned!