features
Something for Idlers: Summer Passivities in Rovaniemi
Be or not to be – In summer, both options are valid. In Rovaniemi you can enjoy summer by doing as little as possible, but still without missing the best moments. From the list below, you'll find our favorite doings for moments when you want to do just a little but don't want to stay at home.
Sauna Is The Place of Stillness
No matter what's troubling your mind, a sauna is the place to let it all out and stop worrying. There isn't a problem big enough that a good, gently burning steam (löyly) cannot solve. In summer time, you can experience sauna, for example, at Kesärafla Sauna by the river Ounasjoki, or rent a sauna ferry m/s Erkin Arkki. B&B Kotitie offers a herbal sauna with a light spa treatment.
Listen Rippling Water from A SUP-Board
Rent a board and explore the two rivers from the water. In Rovaniemi, the light early-summer nights are both calming and exciting time to paddle lightly on the quietly rippling water. Later in September, the vaporous autumn mornings are characterized by an unbroken silence that has the same mind-calming influence. You can rent a board or book a guided SUP safari from Arctic Joy.
Let Your Mind Float in A Canoe Trip
Another, maybe more traditional way of letting the water calm you mind is to experience the deltas of Rovaniemi from a canoe. Happy Fox organizes canoe trips to Ounasjoki, where you have a chance to admire the lush riverside and observe the surrounding nature and animals/wildlife. Trips end at a lean-to where refreshments are served.
Be Amazed by The Midnight Sun in A Glass Igloo
For a smooth midnight-sun gazing experience, book one of the different sized glass igloos available at the Santa's Igloos Arctic Circle and observe the phenomenal sun through the glass roof. Arctic Treehouse Hotel offers luxurious rooms with a panoramic view of the sky while you comfortably contemplate the relentless burning sun.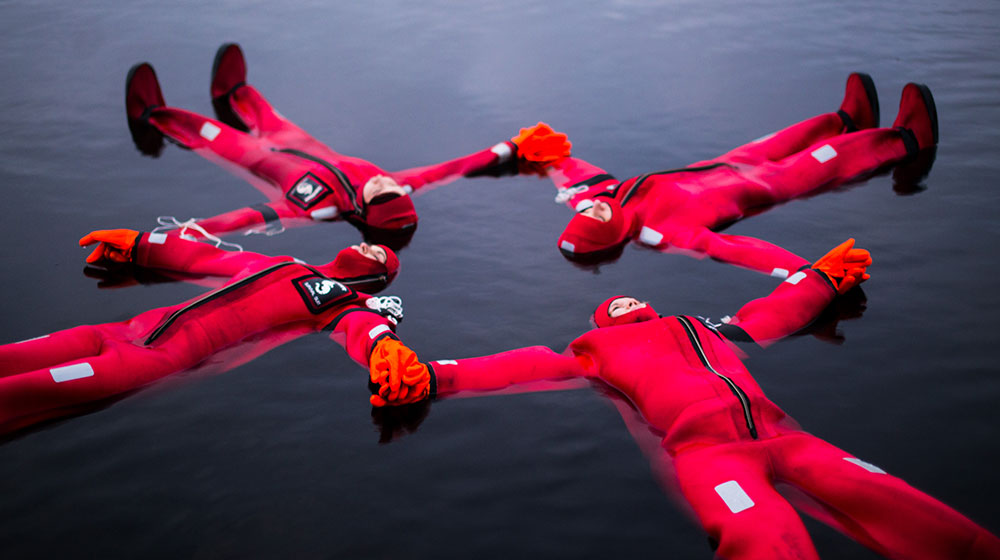 If you are looking to get rid of the frustrating noise of the city/everyday life and experience the wild nature in a lake, this is for you.  You can now enjoy a Lappish evening and the midnight sun peacefully from a lake by wearing a floating suite. A Midnight Sun Floating trip is provided by Safartica.