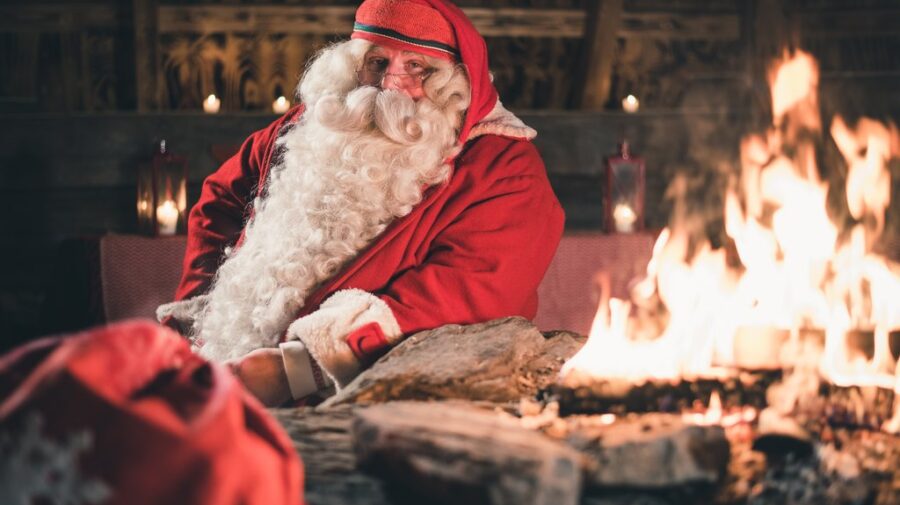 Watch on Livestream when Santa Claus' annual journey around the world begins from Rovaniemi in Finnish Lapland on December 23rd
Each year, in Rovaniemi, Lapland, Finland Santa sets of to bring Christmas cheer to people all around the globe.
This year, the event will be virtual and broadcasted LIVE on Facebook and Livestream on December 23rd at 7 PM local time (UTC +2). Santa Claus has a big heart filled with good wishes and we are so lucky to hear his thoughts right before the big journey.
In Rovaniemi – the Official Hometown of Santa Claus® on the Arctic Circle – the run-up to Christmas culminates in Santa Claus departing on his annual mission around the world. To wish Santa Claus the best of luck on his adventure, the elves put on a highlight event of the year called Santa is on his way.
As a display of true Christmas spirit, the elves now want to share the event with the whole world via live broadcast on the Visit Rovaniemi Facebook page www.facebook.com/VisitRovaniemi.fi/ and on Livestream https://livestream.com/onair/rovaniemi.
More information:
Sanna Kärkkäinen, Managing Director,
Visit Rovaniemi, sanna@visitrovaniemi.fi,
+358 40 576 3414
Back to news listing