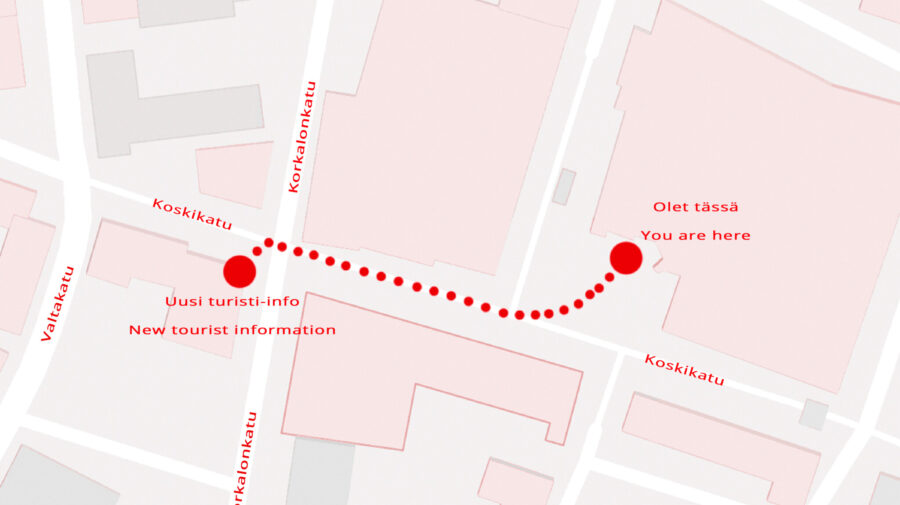 Visit Rovaniemi Tourist Information moves soon to a brand-new location
We are happy to announce that a great vision and two years of hard work culminates on 31st of August 2020 as Visit Rovaniemi Tourist Information is open for travellers in a brand-new location Koskikatu 12, in OP´s newly constructed bank building.
The Tourist Information is located on the main business street of Rovaniemi and enjoys a view of Lordi´s Square. The new modern facilities of Tourist Information, in familiar brand colours of Visit Rovaniemi, welcome travellers to The Official Hometown of Santa Claus®. The space of Tourist Information opens to Gustav Kitchen & Bar, creator of artistic food, and it is very inviting to just slide next door for ice cream pancakes. Visit Rovaniemi office facilities are located on OP Bank building´s second floor.
Rovaniemi Tourist Information
New address as of 31.8.2020: Koskikatu 12
96200 Rovaniemi
Finland
Tel. +358 (0)16 346 270
Tel. +358 (0)40 829 0676
info (at) visitrovaniemi.fi
Back to news listing