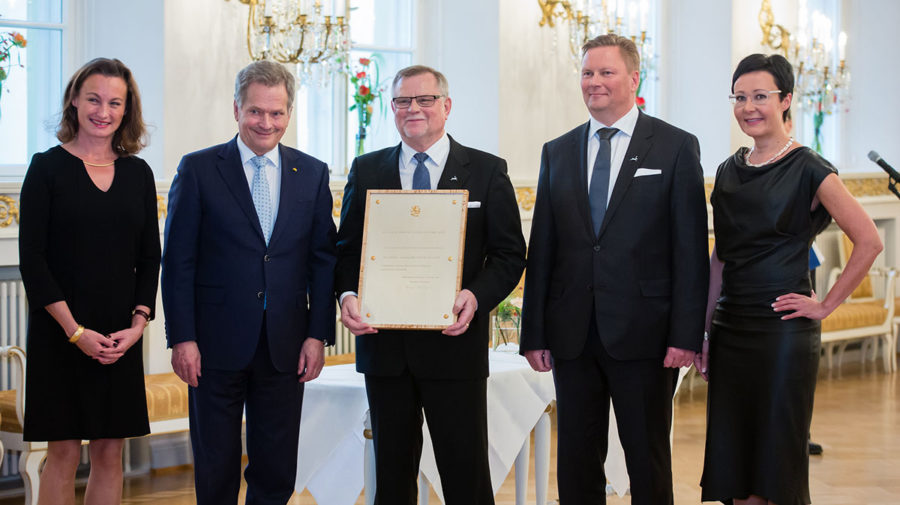 Visit Rovaniemi receives internationalisation award from the President of Finland
On Tuesday November 15th 2016, President of Finland Sauli Niinistö granted Visit Rovaniemi the President's internationalisation award.
The award serves as a recognition of long-standing work for travel in Lapland as well as increasing awareness of the area as a travel destination.
Please read more on the City of Rovaniemi website.
Pictured from right: Visit Rovaniemi Managing Director Sanna Kärkkäinen, Visit Rovaniemi Chairman of the Board Risto Niva, Mayor of Rovaniemi Esko Lotvonen and President of Finland Sauli Niinistö. Photo: Laura Kotila / Finnish Government
Back to news listing