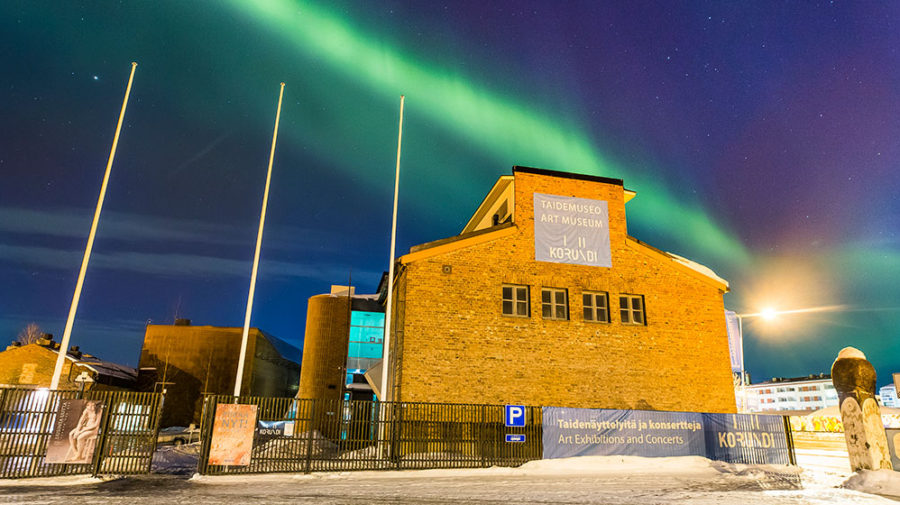 Virtual Lapland Experiences published!
Rovaniemi, the Laplands capital and The Official Hometown of Santa Claus® shares this cool virtual breeze to be experienced from wherever you are!
Take a sustainable train ride with VR to experience The Midnight Sun, and to have a floating expedition. See the famous Kotisaari island on a river cruise and take a photography tour to see the best sights. Experience city life and the restaurants serving Arctic delicacy, and at the end of the day Bathe in the famous Palju, warm in a Sauna and dip in the Arctic river to cool down. Trough this experience you can taste the Arctic on a plate and also feel the luxury of Rovaniemi award winning accommodation. Cross the Arctic Circle and meet Santa Claus in his official hometown, Cuddle the reindeer and huskies. Dive into Lapland, Rovaniemi's Arctic History and Culture. Join the tours and get to know Arctic Museum-Science Centre Arktikum and Culture House Korundi!
This is Arctic summer at it´s best, Rovaniemi welcomes you:
Experience 3 unforgettable days under The Midnight Sun, in Rovaniemi, Lapland, Finland.
What if you could travel to Lapland Rovaniemi, for three magnificent summer days, what would you experience? Take a cool trip virtually to find out!
Your virtual introduction to life in the north – Arktikum focuses on Arctic issues and the history and culture of Lapland.
Open your eyes to the Arctic science centre and museum Arktikum. This Virtual experience lets you experience northern nature, culture, and history up close. By taking a tour gain a deeper understanding of the Arctic.
Take a virtual tour to Korundi House of Culture in Rovaniemi Lapland Finland. Discover alternative and daring northern perspectives through contemporary art.
Experience the Korundi House of Culture virtually.  Korundi's operations is formed by two nationally significant and internationally notable art organisations: the Lapland Chamber Orchestra and the Rovaniemi Art Museum.
More information:
Visit Rovaniemi
Sanna Kärkkäinen, Managing Director, sanna (at) visitrovaniemi.fi, +358 40 576 3414
Back to news listing