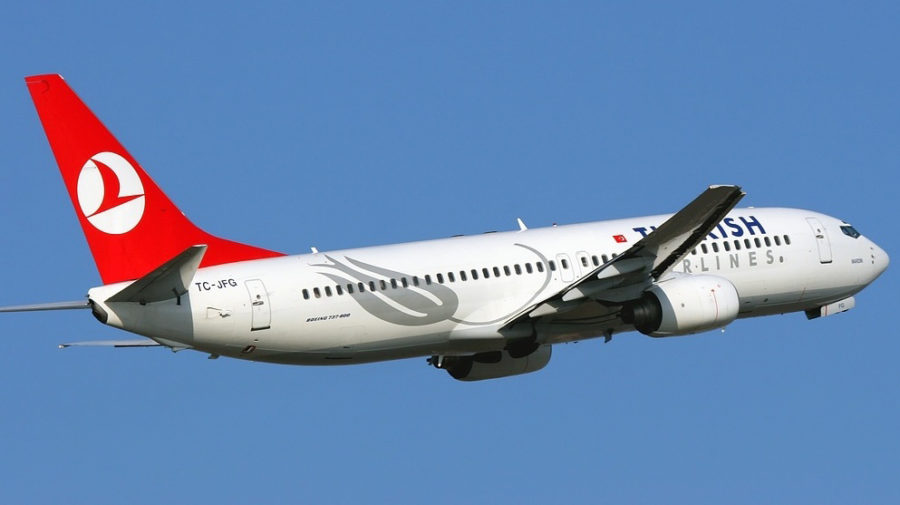 Turkish Airlines' direct flights between Istanbul and Rovaniemi to commence 5.12.2019
The route will be operated three times weekly on Tuesdays, Thursdays and Sundays. Turkish Airlines will be the first airline to offer seats on business class to Rovaniemi. Flight tickets will be available soon.
Turkish Airlines' direct flight route from Istanbul to Rovaniemi, Lapland, Finland, is now confirmed for the season 2019-2020. The first flight will depart from Istanbul on 5th December 2019. Turkish Airlines will be the first airline to fly travellers to Rovaniemi in business class. To Rovaniemi this means new travel segments as luxury seeking travellers are expected to use the connection.
The flights will be available on both, travel companies and individual travellers. Turkish Airlines is the national flag carrier airline of Turkey and one of the biggest airlines in the world. With the connection, Rovaniemi will be connected to 122 countries and a total of 304 destinations.
"Istanbul brings great opportunities to Rovaniemi. A total of 80 destinations can now be reached in three hours time from Istanbul", says Sanna Kärkkäinen, CEO of Visit Rovaniemi.
Rovaniemi is the Official Hometown of Santa Claus and a famous winter destination. According to Kärkkäinen, global travellers come to Rovaniemi to experience its unique winter that comes with activities like reindeer sleigh rides, dog sledding and meeting with the city's most famous character, Santa Claus.
Rovaniemi airport's operator Finavia is also warmly welcoming Turkish Airlines to Rovaniemi:
"We at Finavia are very delighted to welcome Turkish airlines to Rovaniemi next year and opening the historic scheduled route. We strongly believe in Lapland airports' future and the new Istanbul connection enables the further growth of Lapland's tourism industry and increases Finland's accessibility and competitiveness. The Rovaniemi Airport expansion project will be completed perfectly by the Christmas season of 2019 and the new Istanbul route", says Finavia's Senior Vice President Jani Jolkkonen.
More info:
Sanna Kärkkäinen, CEO
Visit Rovaniemi
tel. +358 40 576 3414
sanna.karkkainen@visitrovaniemi.fi
Finavia MediaDesk
Tel. +358 20 708 2002
comms@finavia.fi
Istanbul-Rovaniemi will be operated with Airbus 321. The plane in picture is Boeng 737.
Back to news listing