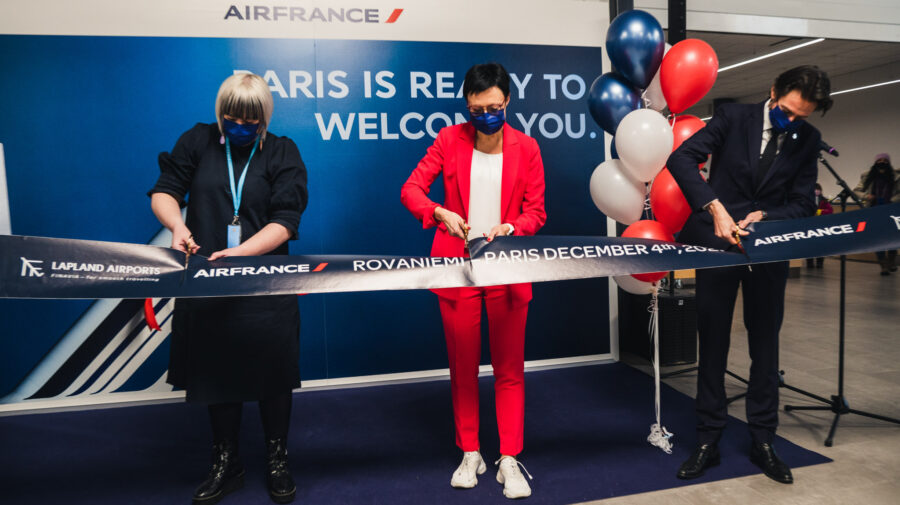 This winter Air France flies to Lapland Rovaniemi, in the middle of a Christmas fairytale, from Paris with a new scheduled flight.
Christmas fairytale has never been closer for the French travellers, for in Rovaniemi it is possible to meet Santa Claus every day of year, cuddle the huskies and reindeer. Let your loved ones share your magical experience and send your postcards from Santa Claus' Main Post Office in Santa Claus' Village, Rovaniemi, at the Arctic Circle.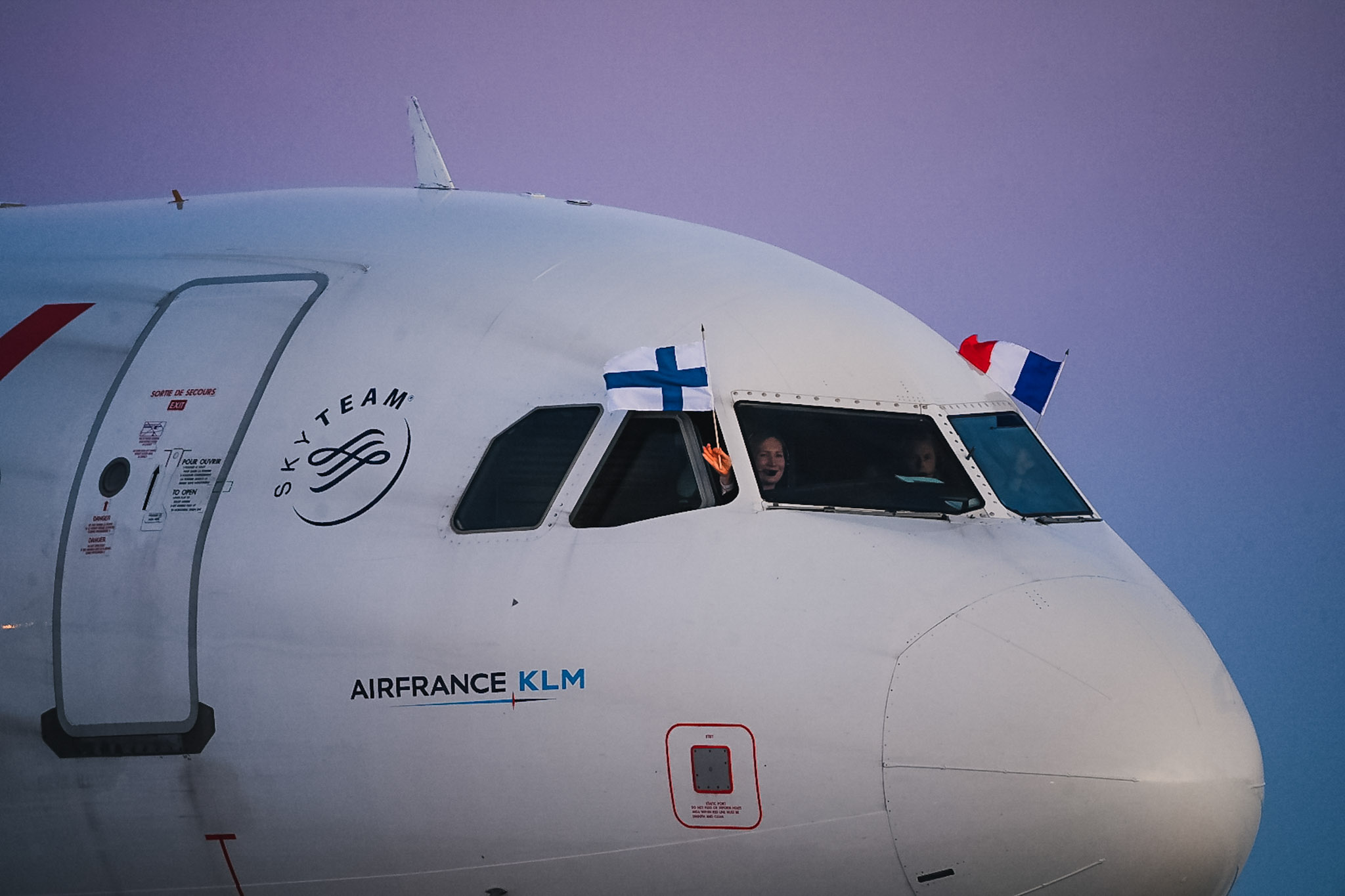 Air France pilots waving Finnish and French flags from the cockpit, after landing on the snowy Rovaniemi airport.
The route from Charles de Gaulle airport in Paris to winter wonderland Rovaniemi is now officially opened. Air France, one of the largest global airlines, now has two weekly flights to the heart of Lapland Rovaniemi, starting from 4th of December 2021. The winter route serves the French travellers by offering flights to snowy winter wonderland Rovaniemi, till 5th of March 2022.
"The flight route opening ceremony for the route from Paris to Rovaniemi is a significant milestone in opening Lapland for international travel and for tourism recovery. By allowing the French travellers to discover the magic of Rovaniemi as a winter destination, we are building the future growth of Rovaniemi and Lapland international travel." States Sanna Kärkkäinen The Managing Director of Visit Rovaniemi.
More information:

Sanna Kärkkäinen, CEO
Visit Rovaniemi
Tel. +358 40 576 3414
sanna@visitrovaniemi.fi
Back to news listing