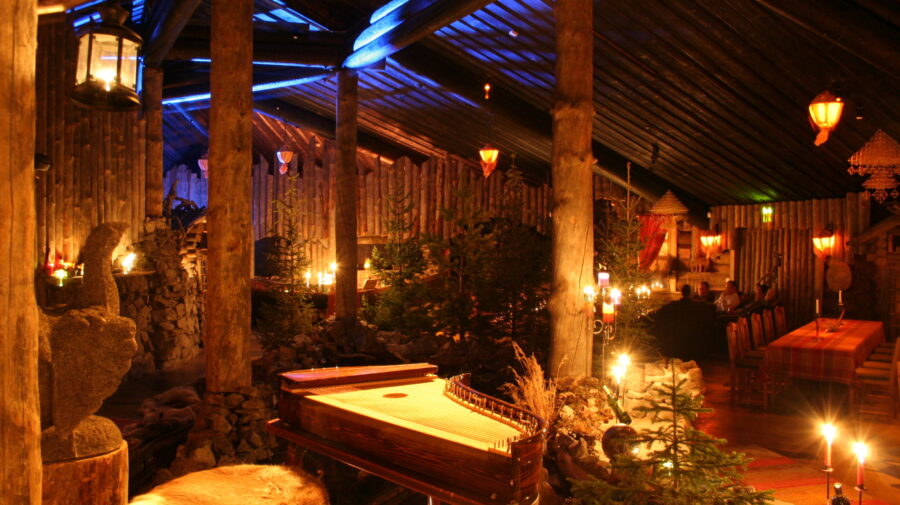 The story of Santamus continues – The "restaurant of sensations"
The story of Santamus continues with its new owners and operations will be lead by Arctic SnowHotel & Glass Igloos. Santamus will be open from May 1, 2021 for private events and will be focusing on supporting the well-known brand of Santamus.
As a part of Santamus experience, you will meet Matti Korva – the founder of Santamus. In Santamus, you can have private events such as dinners, meetings, sauna experiences and family parties. Popular get together nights will be arranged on specific nights so that individual customers can also experience the wonders of Santamus.
Build your own Santamus Experience from the following services according to your wishes:
• Wellbeing
• Gold
• Program
• Food
• Multimedia
New ideas are also under development which will be informed later.
More information and booking requests;
Arctic SnowHotel & Glass Igloos' sales department
+358 408453774, sales@arcticsnowhotel.fi
Back to news listing