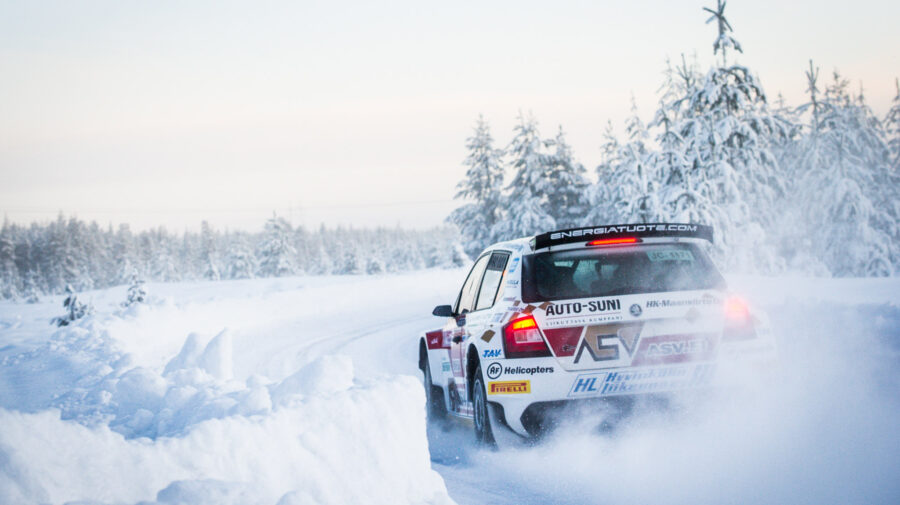 The Arctic Circle offers the snowiest Arctic Rally adventure of 2022
Picture:  Taneli Niinimäki/AKK
Rally weekend is here, and the spectators are welcome to experience the race health-safe. The 57th Arctic Lapland Rally is competed on Friday and Saturday the 14-15th of January in Rovaniemi Lapland Finland.
The Mäntyvaara Special Stage on Friday and Ounasvaara Special Stage on Saturday offer great locations to view the race outdoors in the surrounding terrain, where it is possible to keep those safe distances, and when maintaining the distance is not possible, using face masks is obliged. The Mäntyvaara Special Stage has no indoor space for spectators, only health-safe outdoors, and families with kids will most certainly enjoy the Ounasvaara Special Stage for the family friendly terrain.
The competitors started their Arctic adventure on the over 220 kilometres of special stages already on Monday the 10th of January when the reconnaissance period begun. The whole route in total in the race will be 799,99 km.
All new stage downhill the ski slopes of Ounasvaara
Classes in the event are the Finnish Championship classes, Suomi Cup, WRC, R-Lite, Seniors and Women – 2WD ja 4WD, Historic all ages, Juniors 2WD & 4WD with or without pacenotes, Grand Turismo, special for foreign drivers.
The rally route has some surprises for this year, for 23% and over 50 special stage kilometres are new to all the drivers. For spectators the biggest change is the new special stage right in the heart of Rovaniemi at the Ounasvaara ski center. All new stage downhill the ski slopes of Ounasvaara, will surely entertain the crowd.
Get the mobile Rallypasses and Special Stage Tickets safely online
Follow the rally safely from the comfort of your own sofa
Back to news listing