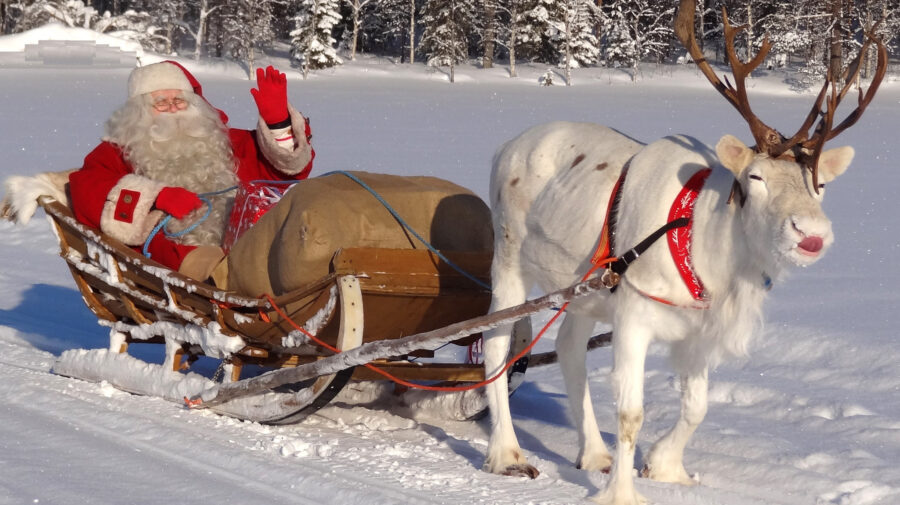 Santatelevision Youtube channel videos have been viewed a total of nearly 200 million times.
The real Santa Claus of Lapland has charmed the internet audience and Santatelevision, Lapland's Santa's Youtube channel has maintained a healthy growth rate. Santatelevision videos are primarily shot in Santa Claus Village and its surroundings in Rovaniemi.  In the 2021 Christmas season, Santatelevision videos were viewed more than 20 million times, and the increase in the number of viewers of the channel surprisingly came from India. The number of Indian viewers quadrupled to present more than 21% of total viewers.
Tommi Lappalainen, CEO of Joulupukki TV in Rovaniemi, producer of the channel, states that the increase is due to India's huge population. India is the single largest country that views Youtube. The great Indian interest in Lapland is not a new thing in itself, a lot of Indian superstars visited Lapland before the pandemic, and parts of giant Bollywood productions have filmed here. "I guess Santa needs to learn more Hindi," says Lappalainen with a twinkle in his eye.
The most popular Santatelevision videos are about Santa's reindeer, Santa Claus Village-themed clips, and videos greetings from jolly old Santa himself. The channel's biggest hit of Christmas 2021 was the departure of Santa Claus. Santatelevision's Youtube channel currently has over 520,000 subscribers and its 300 videos have been viewed a total of nearly 200 million times. Most of the videos are in five languages: English, Spanish, French, Italian and Finnish. After strong growth in December 2020 (50%), the channel's viewership in December 2021 grew a respectable 5%.
Santatelevision's Youtube channel is the most popular and international Youtube channel produced in northern Finland. More than 99% of the viewers of the multilingual tourism channel come from abroad. The main countries are India 21%, Italy 12%, France 10%, Mexico 7% and Spain 7%.
More information:
Tommi Lappalainen, CEO of Joulupukki TV Oy
Tel. 040 8351428 tommi (at) santatelevision.com
Back to news listing