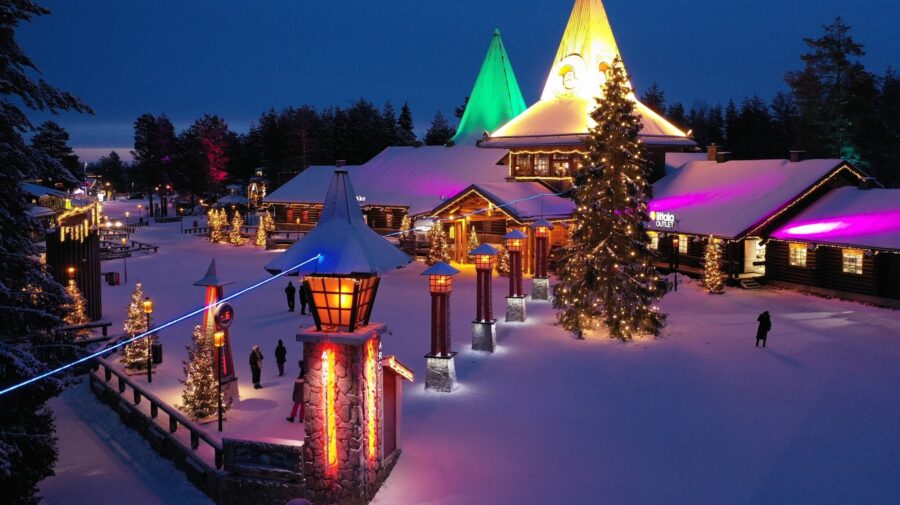 Santa Television's YouTube channel is growing strongly in COVID-19 times
Santa television's YouTube channel is ten years old, and its viewership has risen 50% this Christmas.
Although foreign travelers are unable to visit Lapland this Christmas, their interest in Santa Claus shows no sign of fading. One solid piece of evidence for this is Rovaniemi-based Joulupukki TV's Santatelevision channel, which has seen record growth of more than 50%.
The Santatelevision Youtube channel, filmed in and around Santa Claus Village, turns ten years old this year. Joulupukki TV CEO Tommi Lappalainen, who produces the channel, is pleased to note that Santatelevision, one of Finland's most international YouTube channels, is growing at a record rate during this anniversary year. For the 2020 Christmas season, growth compared to the previous year will be as much as 50%. Around Christmas, there are more than half a million daily video views on the channel.
The channel currently has more than 400,000 subscribers and more than 150 million watched videos. There are more than 300 videos on the channel. This makes Santatelevision the most popular YouTube channel in northern Finland. 99% of this multilingual tourist channel come from abroad. The main countries are France, Italy, Spain, Argentina, Brazil, and Mexico.
In general, Lapland's Christmas tourism ecosystem, like all the tourism ecosystems around the world, is in a very challenging situation at the moment, says Lappalainen. However, it's wonderful that people are looking for cheer in these difficult times from Rovaniemi's Santa Claus and from videos and television programmes about Christmas spirit.
MORE INFORMATION
Joulupukki TV
Tommi Lappalainen
CEO and producer
www.joulupukkitv.com
tel: +358 40 8351428
tommi@santatelevision.com
Back to news listing