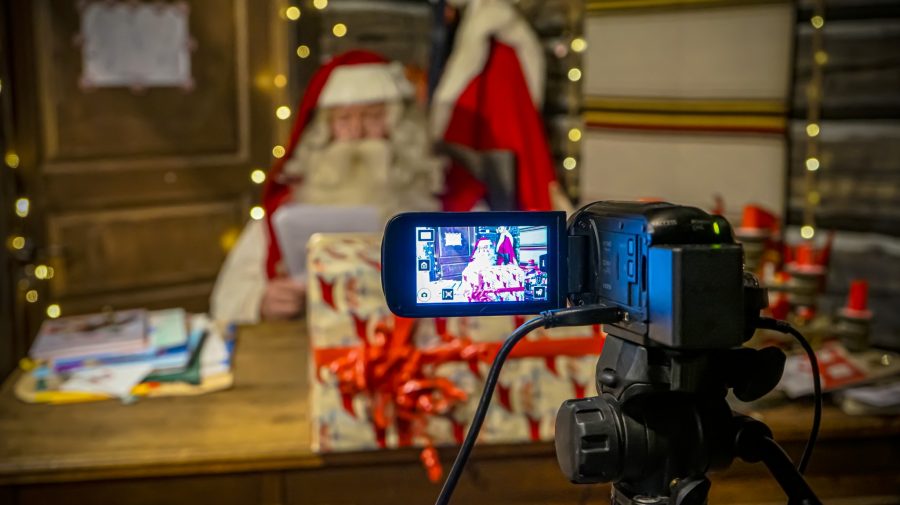 Santa meets children on a new remote travel platform Visitlo.com, developed in Rovaniemi
The travel industry has changed for good. Consumers are now more interested in buying online guidance, as different online services have become commonplace in their lives. Travel companies have interest in providing remote guidance, but available platforms vary widely. The new Visitlo.com provides a platform to sell, buy and consume remote travel experiences. No need to set up an online store, no need to download any software. Visitlo is easy to use, both for Santa and children.
Visitlo.com is currently being piloted with eight companies. One of them is Christmas House Santa in Santa Claus Village. At Visitlo Santa reads a bedtime story for kids and chats with them. When buying a ticket, you can provide background information about the child, so Santa and they have more to talk about.
– My computer elves opened Visitlo for me, and I was able to meet children and adults from all over the world. We even took a photo together like we always do here at Arctic Circle. During these exceptional times and in the future, it is really great to get to meet happy, good, sometimes shy children and child-minded adults through a digital media platform, says Santa Claus.
A remote guide takes you skiing in the summer, Northern lights guaranteed
Remote traveling creates a new market for companies and offers a new marketing channel for travel destinations. Companies can sell Northern lights trips in the summer and take their customers to hard-to-reach places or places that are unable to withstand tourism. A remote experience can be sold to customers who will not arrive on site.
Digital guidance compensates for seasonal variation. Resources such as knowledge and storytelling skills of the guides can be utilized throughout the year. Therefore, you can sell winter products in the summer and vice versa.
Not an end to physical travel, but a new way to boost interest
At Visitlo, tourism and entertainment are merged into a new genre. Tourism products turn into interactive entertainment and distinctive brands like books, movies, and theater.
People want to meet other people and experience something new with the help of a guide. At Visitlo, you can do this regardless of time, status, physical limitations or wealth. All you need is a computer or mobile device and a network connection.
Because the story and location are filmed in advance, the Visitlo remote travels can be enriched with elements that are not possible in the real world. There can be a talking reindeer etc. Videos can be composed of existing material.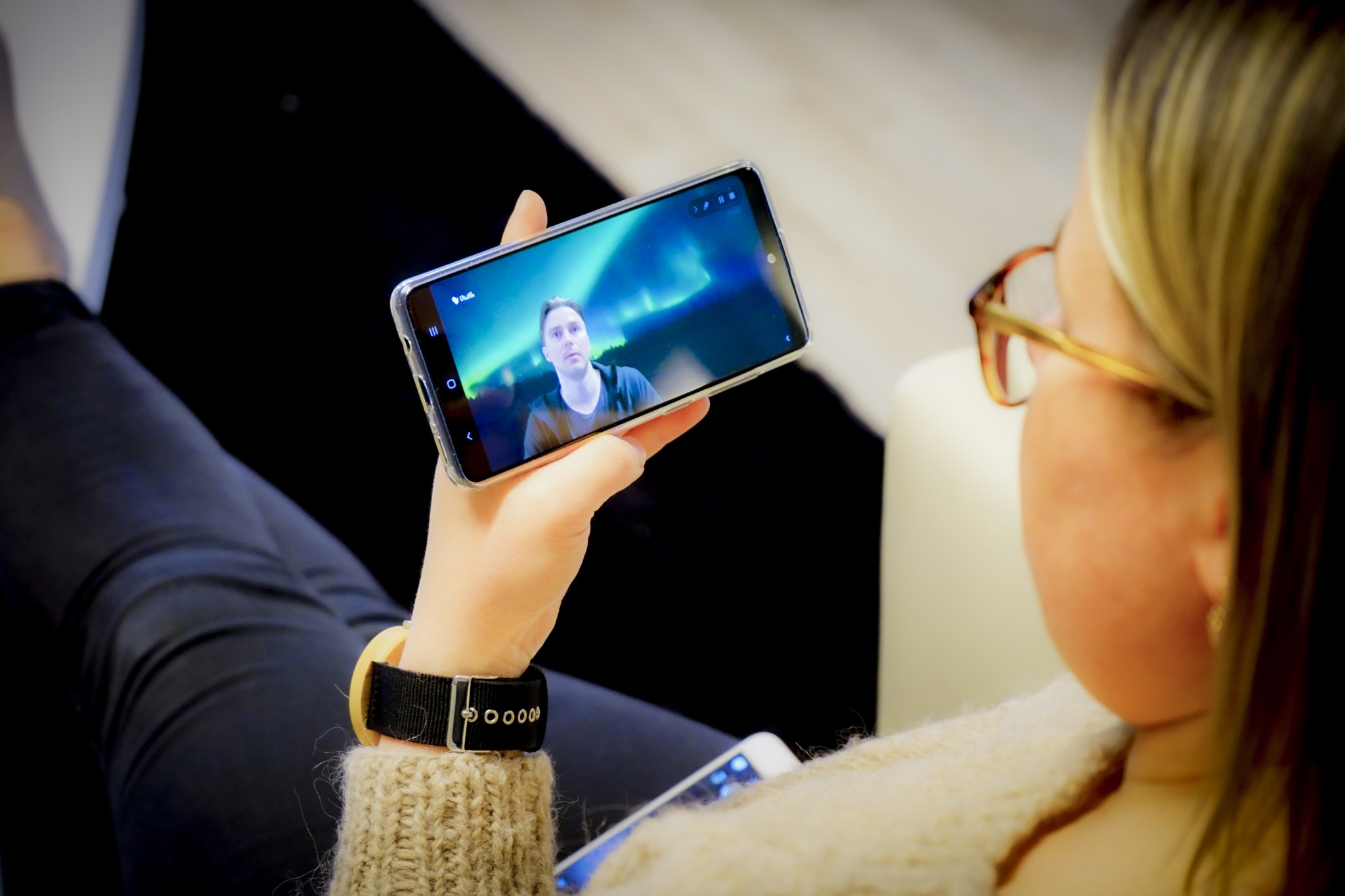 Visitlo facts
An interactive remote travel platform where you can buy, pay and experience remote experiences. The experience is always led by a professional live guide with whom you can interact throughout the trip.
Works in regular browsers, also on mobile.
HD image and sound.
Visitlo offers high-quality remote program services provided by tourism professionals.
Use of Visitlo is free for companies. 20 % commission is charged on products sold through Visitlo. The pricing of products is up to the company.
There are eight pilot companies from different parts of Lapland and Kuusamo.
There have been customers from all over the world, from e.g., China, USA, Chile and India in addition to Europe.
Visitlo is developed by the Rovaniemi-based advertising agency Seven-1 with the support of the European Regional Development Fund granted by North Ostrobothnia Centre for Economic Development, Transport and the Environment.
For more information, please contact:
Susanna Jänkälä Development Director, Advertising Agency Seven-1
susanna.jankala@seven-1.com
Tel. +358 50 511 9392
Arttu Saastamoinen Managing Director, Advertising Agency Seven-1
arttu.saastamoinen@seven-1.com
Tel. +358 50 077 9090
Back to news listing