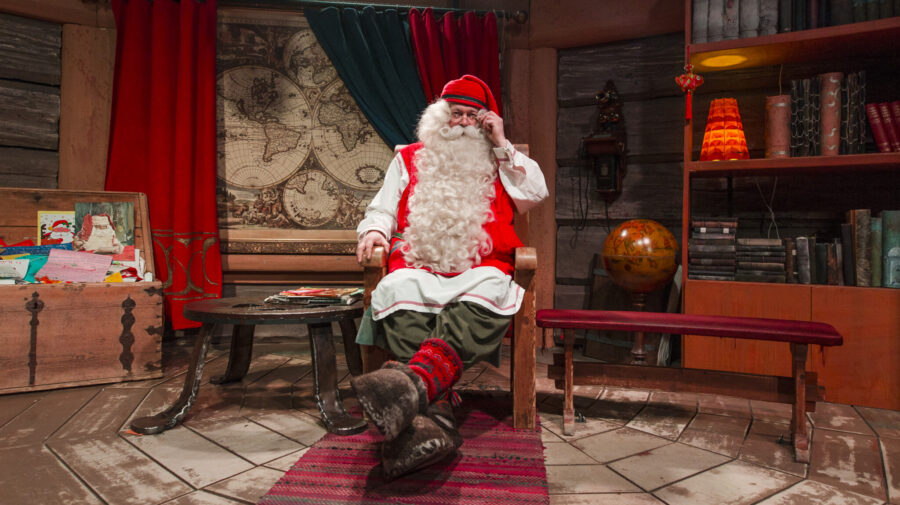 Santa Claus opens the Christmas season officially – watch it live directly from Santa Claus Village, Rovaniemi
This year Santa Claus will open the Christmas season virtually on Saturday 7.11. at 19.00 (UTC+2). Join the festivities and watch it live on our Facebook page.
As Santa Claus cannot fly everyone to Lapland to celebrate this special time of the year with him, he has arranged a possibility to take part in the festivities online. A live broadcast from Arctic Circle starts at 7 pm Finnish time (UTC +2) on Visit Rovaniemi Facebook-site: www.facebook.com/VisitRovaniemi.fi and Livestream: www.visitrovaniemi.fi/watch-live
Virtual Opening of Christmas Season lasts app. 30 minutes, and it includes Santa Claus's speech, live music, greetings from the companies of Santa Claus Village, as well as the charity donation to Unicef.
During the Christmas opening weekend, Santa Claus Village offers nice things to do, also for visitors on spot. In the city center, shopping centers celebrate Christmas opening with beautiful Christmas windows.
Back to news listing