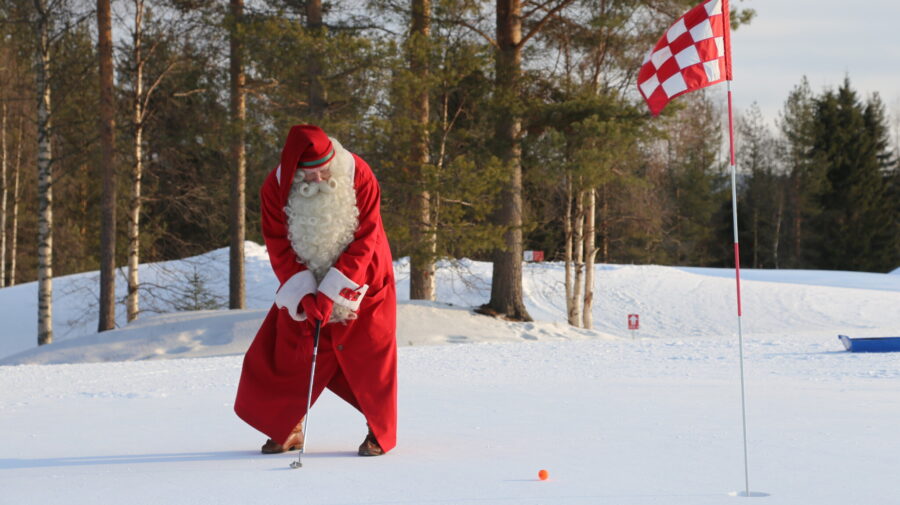 Santa Claus Golf – Record breaking winter season
In The Official Hometown of Santa Claus® Golf is popular not only in the summer but also in winter time. Santa Claus Golf opened for winter season in the early February and are already breaking their season record.
According to the Executive Manager of Santa Claus Golf Pia Lillberg the growth in their rounds played is significant and the best season is still ahead. "We are estimated to brake the record this week even though we are halfway our season" Lillberg stated in last weeks interview. Last year turned out to be record high for Santa Claus Golf with 2 652 rounds played, and this year already 2 142 rounds are played, so the record will break no doubt.
Winter Golf presents a familiar sport in a new interesting way. Built in the Northern hillside of Ounasvaara the Santa Claus Golf winter golf course of 9 holes, offers a relaxing snowy setting amidst snowy hills and glittering snowdrifts. No wonder the most famous resident of Rovaniemi Santa Claus himself enjoys a round of Golf every now and then.
If you are not yet familiar with golf than getting started with Santa Claus Golf instructed winter golf experience is an excellent way to get swept away by the sport.
The winter golf course is open as long as the snow melts, approximately till early April. The Golf Club restaurant serves daily not only golfers but also skiers.
More information:
Pia Lillberg, Executive Manager Santa Claus Golf
pia.lillberg (at) santaclausgolfclub.fi, +358 (0)40 13 54321
Back to news listing