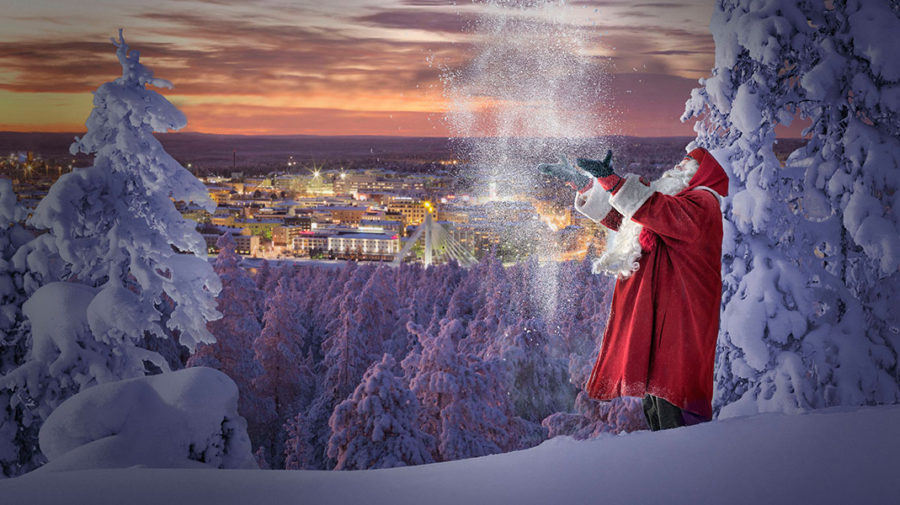 Rovaniemi grows European connections -Ryanair opening new routes for winter 2022-2023
Ryanair travellers from Brussels South Charleroi, Dublin and London Stansted can now reach their Christmas dreams in just couple of hours, as Ryanair flies directly to Rovaniemi The Official Hometown of Santa Claus next winter.
Rovaniemi is a fabulous and high-quality winter holiday destination for the Irish, English and Belgian travellers, with once in a lifetime experiences. In Rovaniemi the travellers are greeted by snowy winter, Christmas magic and Arctic experiences such as Northern Lights and husky and reindeer safaris.
The winter routes from Brussels South Charleroi and Dublin to Rovaniemi offer two weekly flights and the London Stansted route flies four days a week. The routes begin from late October early November 2022 and serve till sparkling and snowy March 2023.
"Winter tourism of Rovaniemi and Lapland is recovering rapidly as demand grows and even exceeding the pre-pandemic level", states Sanna Kärkkäinen, Managing Director of Visit Rovaniemi. Kärkkäinen continues how the new flight routes create interesting opportunities for Rovaniemi in Europe's winter season.
More information:
Sanna Kärkkäinen Managing Director, Visit Rovaniemi
sanna.karkkainen (at) visitrovaniemi.fi, Tel. +358 40 576 3414
Back to news listing