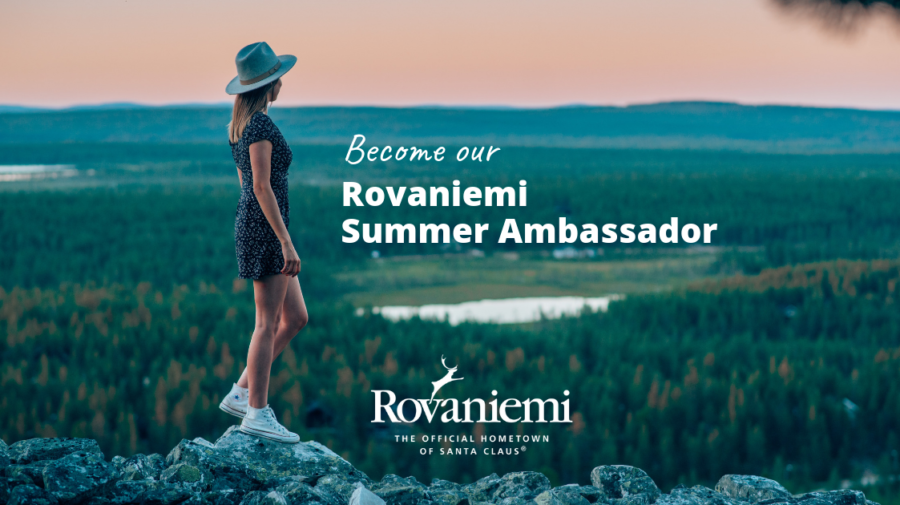 Rovaniemi seeks for Summer Ambassadors
In the Midnight Sun season 6th June – 7th July 2019, the famous winter holiday destination Rovaniemi in Finnish Lapland invites participants to join the Finnish summer happiness and endless summer nights in the Arctic nature. The application period is now open for 15 social media personalities and journalists from all over the world. 
Visit Rovaniemi launches a campaign called "#RovaniemiSummerAmbassador" that brings social media influencers, journalists and new media journalists to explore the Official Hometown of Santa Claus® under the magnificent Midnight Sun. The aim is to find people ready to experience the Arctic City's wild but lush nature and let the guests wonder under the unusual light conditions.
"Arctic summer light makes Lapland photographer's dream destination. It's time to add the white nights to your bucket list", says Sanna Kärkkäinen, Managing Director of Visit Rovaniemi.
The application period is from 27th of February until 22nd of March 2019. The selection will be made by the beginning of April.
Participants are offered three nights stay in a Christmas themed summer cottage in the middle of Rovaniemi city. Summery bucket list activities take guests to the Lappish nature to experience the freshness and greenness of the Arctic. They will also dive into Lappish culture and cuisine during the stay and be part of Finnish summer craziness.
#RovaniemiSummerAmbassador
Application period 27th Feb – 22nd March 2019. You can apply on www.visitrovaniemi.fi/rovaniemi-summer-ambassador.
The campaign is tailored for social media influencers, journalists & media personalities.
The campaign takes place in the Midnight Sun season 6th June – 7th July in Rovaniemi, Finnish Lapland.
When applying, the applicants choose 3 nights period when they would like to come to Rovaniemi.
The aim is to raise awareness of Rovaniemi as a summer holiday destination.
More information
Salla Tauriainen
media@visitrovaniemi.fi
+358 40 776 2418
Back to news listing