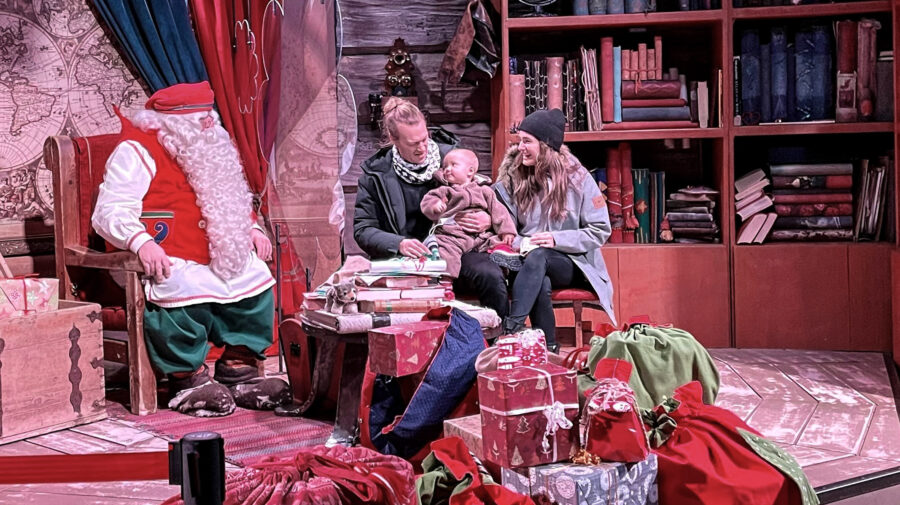 Rovaniemi – Celebrity Getaway Destination
Rovaniemi as a destination is exotic, safe and exclusive and the celebrities have enjoyed these elements also this winter. Domestic celebrities that have publicly shared their experiences from Rovaniemi are: Saara Aalto, Alma, Pete Parkkonen, Shirly Karvinen not to mention  Chachi and Jukka Hildén, The Dudeson Jarno Laasala and Sara Sieppi.
The Official Hometown of Santa Claus® has received glittering socialite guests for holidays and for remote work. A former Finnish competitive figure skater Laura Lepistö enjoyed Rovaniemi remote working opportunities earlier in February for a week. In her interview with Lapin Kansa Lepistö said that even thoug Helsinki has offered snow for skiing this winter also, it is amazing to ski in Lapland because you get to experience the sights, peace and quietness of arctic nature.
Rovaniemi offers a getaway from everyday life 
Pete Parkkonen said on his Instagram account that a few days in Rovaniemi does you wonders! 
Näytä tämä julkaisu Instagramissa.
The Lovely Shirly Karvinen visited  Elf´s Farm Yard in Santa Claus Village and said in her Instagram post that this was the best day of her life!
Näytä tämä julkaisu Instagramissa.
The stunning Saara Aalto remembered how much she actually loves winter! And praised the reindeers just walking by.
Näytä tämä julkaisu Instagramissa.
Beauty queen Sara Sieppi came to Lapland in search for silence and realized she could hear her self think!
Näytä tämä julkaisu Instagramissa.
The Dudeson Jarno Laasala enjoys his weekend in balance. "I sit in the silence in the morning and at noon go 177km/h on a sled 😍"
Näytä tämä julkaisu Instagramissa.
Chachi and Jukka Hildén visited the Santa Claus Village and for Chachi the meeting with Santa Claus was a touchy moment. "Sophia didn't want to leave…SHE LOVED MEETING SANTA. My heart almost exploded" Chachi Hildén said in her Instagram post.
Näytä tämä julkaisu Instagramissa.
Super Star Alma lifted the spirits of her fans by promising a swipe for a surprise! And yes she did share a foto with Santa Claus!
Näytä tämä julkaisu Instagramissa.
National Hockey League star Joonas Donskoi enjoyed Glass Resort Rovaniemi with his love Devine Donskoi.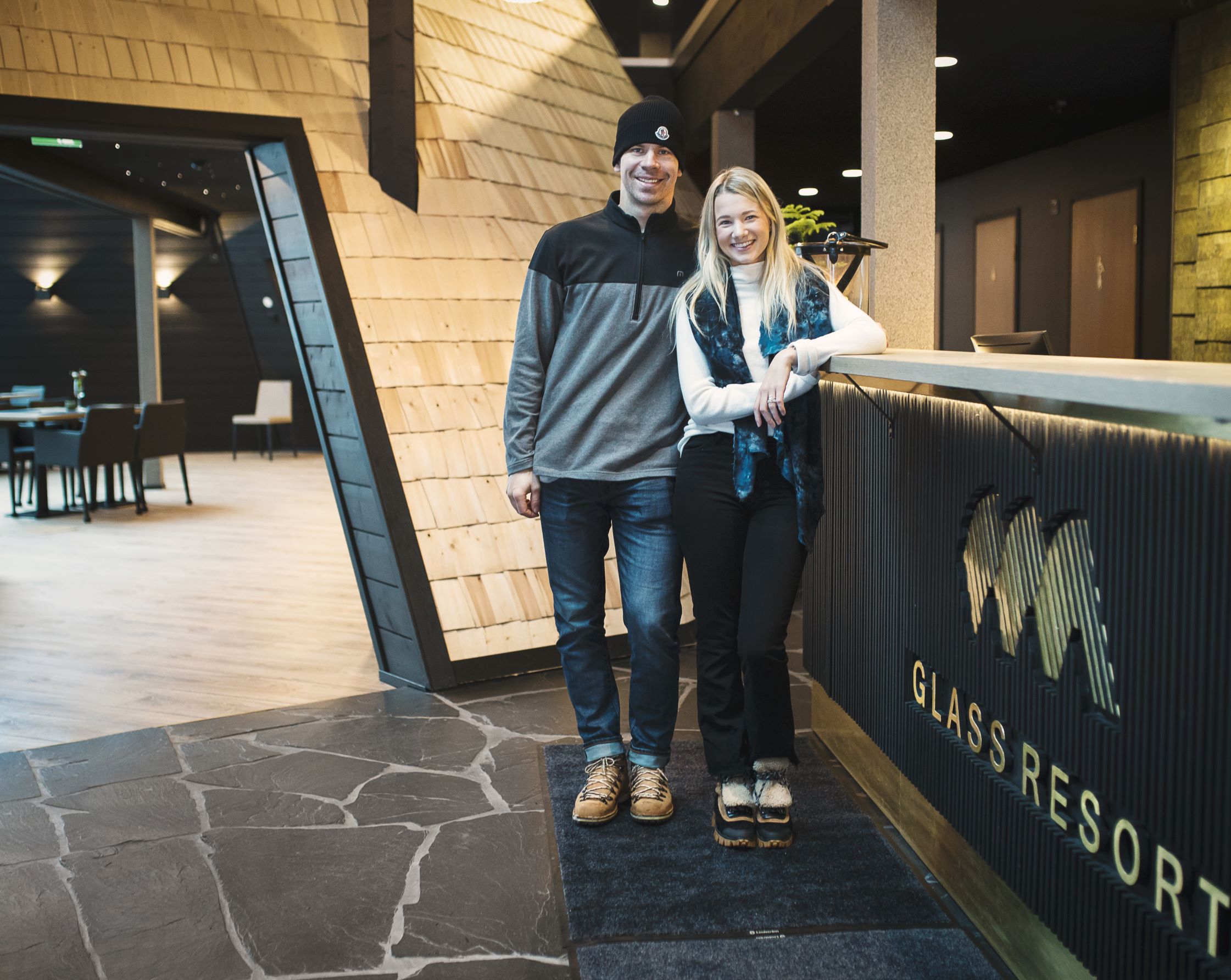 (Picture Glass Resort.)
Glass Resort has attracted many other celebrities during this winter, such as Marko Vuoriheimo/Signmark and Marika Fingerroos.
Rovaniemi campaigns for remote work opportunities
The city of Rovaniemi has just begun a campaign to promote remote work opportunities in Rovaniemi. Several Rovaniemi hotels have also marketed remote work packages during the spring, to mention one Sokos Hotel Vaakuna has offered rooms as remote work offices during the day.
The Managing Director of Visit Rovaniemi Sanna Kärkkäinen sees the telecommuting workforce in Finland and also abroad as a potential market for Rovaniemi to invest in.
"The work and leisure are interlaced more and more in the future, and the possibility to shift between two homes, depending on the season or work related status becomes more and more common." Kärkkäinen sees Rovaniemi as an excellent telecommuting destination for the surrounding nature and sport opportunites, changing seasons and urban services and of course culture offering. "We have an inspiring long sunny spring winter and not to mention peaceful Polar Night, and of course an amazing selection of concerts and libraries."
Back to news listing