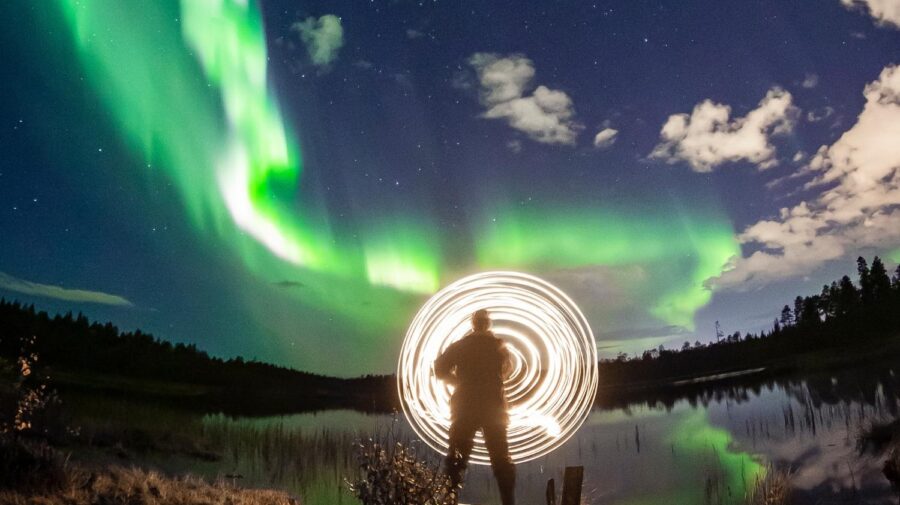 Rovaniemi based Apukka Resort launched a First Ever Aurora Borealis Bootcamp
Apukka Resort in Rovaniemi Finnish Lapland launched an experience of 4 nights consisting of ultimate Northern Lights hunting and photographing with professional Aurora Borealis photographers, for Autumn season 2022 in Finnish Lapland Rovaniemi.
According to Head of Marketing at Apukka Resort Kaisa Heiskari this is a first ever unique Bootcamp that offers an experience unlike any other. -During these four days, the customers, who can just as well be photography enthusiasts or influencers or representatives of media, get to hunt the magical Aurora Borealis with three local renowned professional Aurora photographers.
-In Lapland Rovaniemi, it's possible to see the Northern Lights already from late August, and the Bootcamp takes place in late September, for the Northern Lights love equinoxes, and around the Autumn equinox on September 23rd 2022, there should be an extra boost for Northern lights activity with striking colours, states Heiskari.
During the four-night stay the customers will be provided with tips for hunting and photographing the magical lights of the Arctic sky and they will also be staying in the unique Aurora accommodation of Apukka Resort; Glass-roofed Cabins and Suites. Located between two lakes and amidst Arctic nature, Apukka Resort also offers extra experiences to book for daytime, like eFatbiking, boating, trekking, fishing, and horse & husky rides.
Facts about the Northern Lights Bootcamp:
Apukka Resort´s Ultimate Aurora Borealis Bootcamp package includes not only the transportations, accommodations of your preference; in Aurora Cabin, Aurora Cabin Superior, Komsio Suite, or Kammi Suite, and a daily breakfast buffet. You will also receive a complimentary Aurora Alert app and get to hang out under the Northern skies with three professionals:
@tonieskelinen / Toni Eskelinen, is a Lapland-based photographer, and with a former professional ice hockey players mindset and background now eagerly takes on challenges as a content creator and filmmaker.
@jarcce / Jari Romppainen, aka JARCCE, is a Lapland-based photographer of viral Aurora Borealis videos, with hundreds of millions of views.
@allaboutlapland / Alexander Kuznetsov, is a Rovaniemi-based Aurora hunter repeatedly featured in major news outlets of the world, including BBC, Reuters, CNN, The Guardian, Bild, Globo.
More information:
Kaisa Heiskari, Head of Marketing, Apukka Resort
Tel. +358 50 5544 380
kaisa.heiskari(at)apukkaresort.fi
Back to news listing