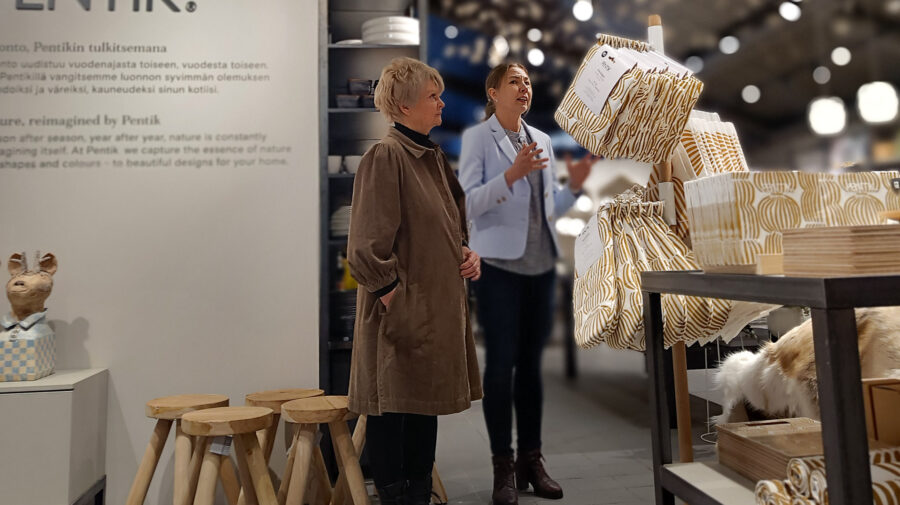 Pentik returns to the Arctic Circle Rovaniemi
World's northernmost ceramic factory Pentik dates back half a century, since then Pentik has grown into a household brand loved by Finnish homes. The iconic brand originated from one brave womans dream – "My first thought when I wake up in the morning has been the same for half a century I can't wait to put my hands into clay. I love it." -Anu Pentik.
Pentik opening a new store in the Arctic Circle Rovaniemi is not only a step towards new possibilities, but also returning to one´s roots.  With a road map to win the hearts of  customers globally, Pentik chose to build opportunities with Rovaniemi on the Arctic Circle, Santa Claus Village.
With the Pentik store opening on the Arctic Circle of Rovaniemi, a strong presence of leading Northern design brands is born. Minna Lampinen, Pentik's Director of Marketing and Communications, states that this store location has indeed been in sight for quite some time. The Pentik store now has the best location in the Arctic Circle -in the embrace of the beloved Santa Claus Office.
Time for new, global and bold approach 
The new, sublime Pentik store in the Arctic Circle is bustling. With this store opening on the Arctic Circle, Pentik is making a return to one´s roots, as the Arctic Circle also had a Pentik store in the turn of the 1980s and 1990s. The founder of the family business, ceramic artist Anu Pentik, and CEO Riikka Wulff arrived to present the new store and Pentik's operations.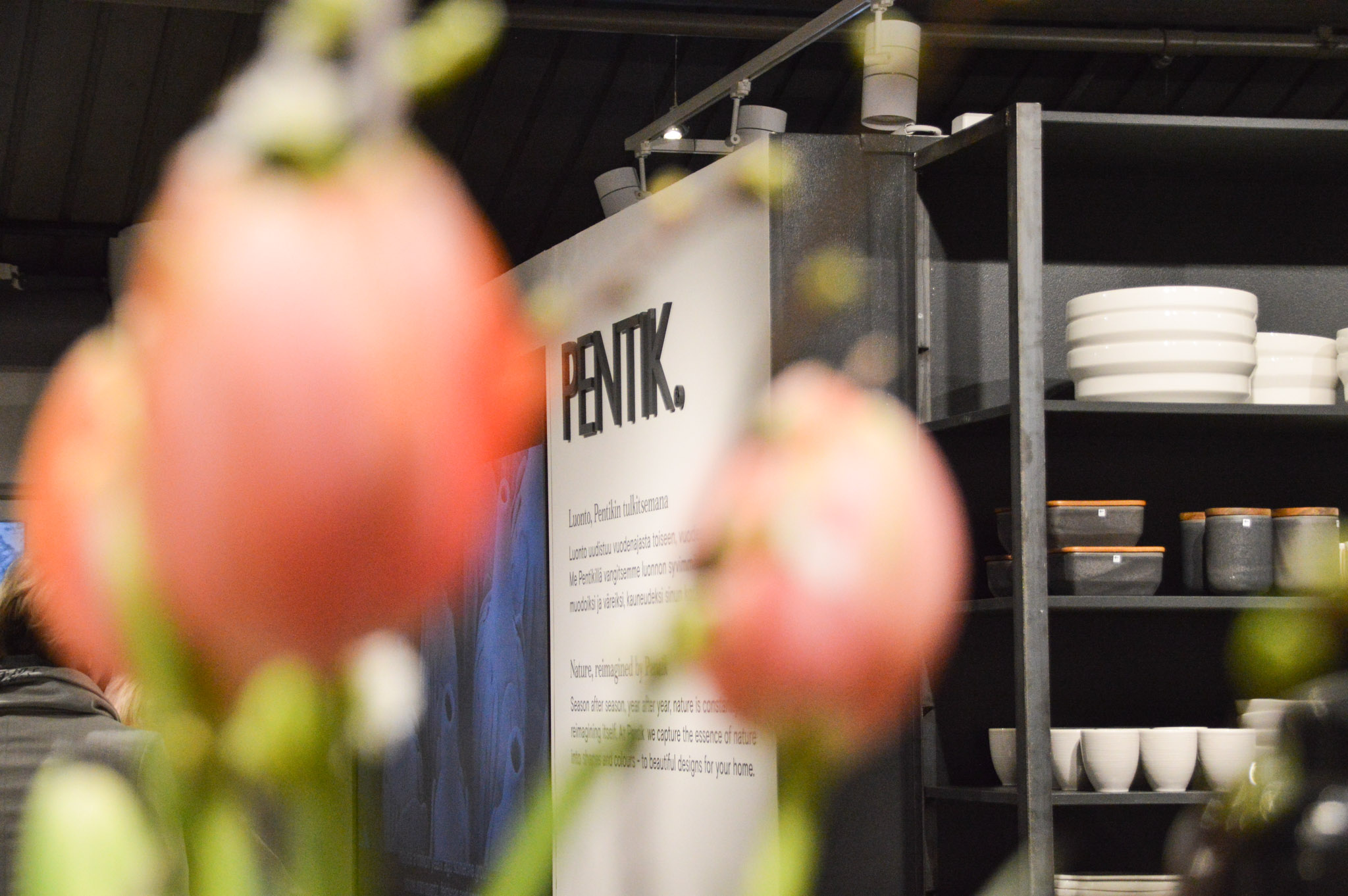 Award-winning ceramic artist Anu Pentik thinks the timing for opening a new store in the Arctic Circle is just perfect, and continues how the Rovaniemi Arctic Circle store is now the most important one, in this new global road map. Wulff continues how Rovaniemi is seen as a very optimal location for getting to know the international customer. – Of course, serving a local customer is equally important, but in Rovaniemi we are able to see what interests the international customer.
– Visit Rovaniemi begins this co-operation with Pentik, with a great joy and pride, states Sanna Kärkkäinen, the Managing Director of Visit Rovaniemi. According to Kärkkäinen Santa Claus Village on the Arctic Circle is one of Lapland's most popular tourist destinations and has an annual number of about half a million visitors. In 2022 the tourism is expected to recover to the record level of 2019, and over the next three years, Rovaniemi tourism is expected to grow by 10 percent annually.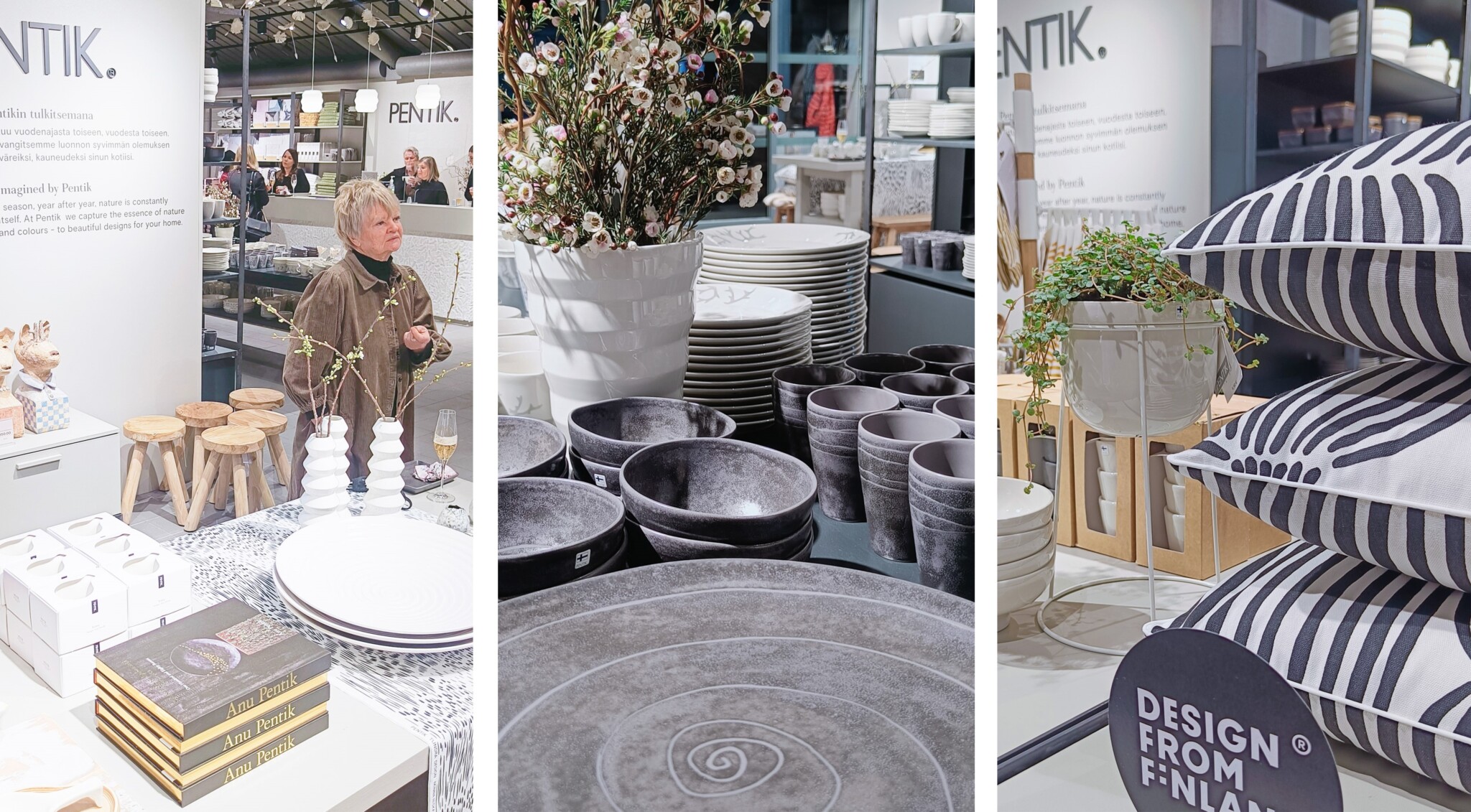 Fall for the gems of world's northernmost ceramic factory
The distinctive beauty of Pentik ceramics arise from the seasons of Lapland and the never ending power of nature. Pentik is Northern design created with love. With Pentik's eternal ceramics, you not only create beautiful table settings, but this high-quality design is created to bring joy and style for everyday life as well as moments of celebration.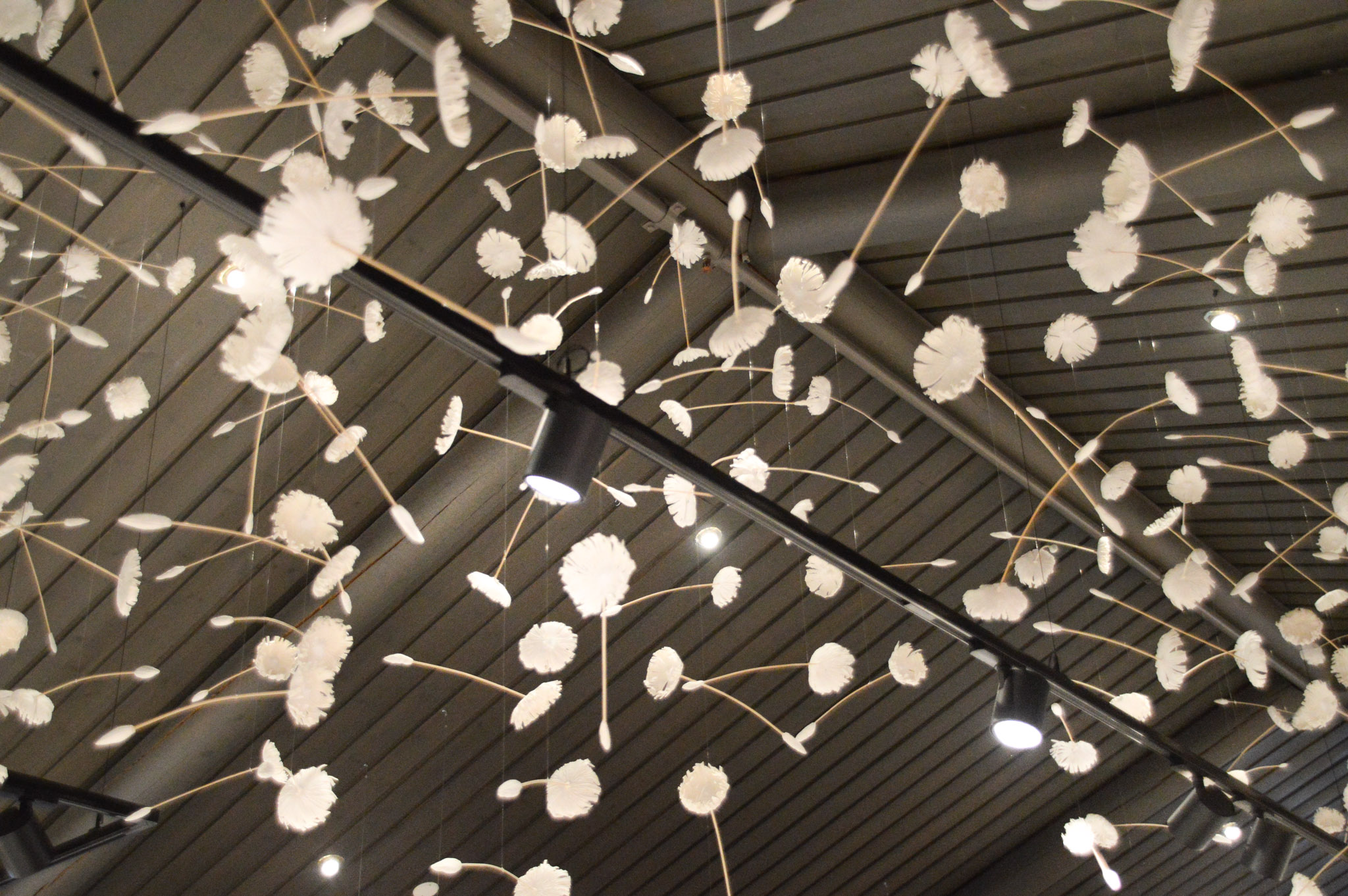 Riding the Wind installation embellished store space
The award-winning ceramic artist Anu Pentik (1942) is inspired by the nature and the mystic of Lapland. Pentik designed the Riding the Wind installation, as part of the In the Beginning There Was a Seed exhibition, held in WAM  Turku City Art Museum. For the installation, Pentik created 1,500 ceramic seeds with a wooden stem.
This three-dimensional exhibition now embellishes the new Pentik's Arctic Circle store. A field of dandelions reminds Pentik of her childhood. Hundreds of florets  and fluffy, white parachutes that glide softly in the wind – everyone of us has blown them to fly away with the wind, at one time or another.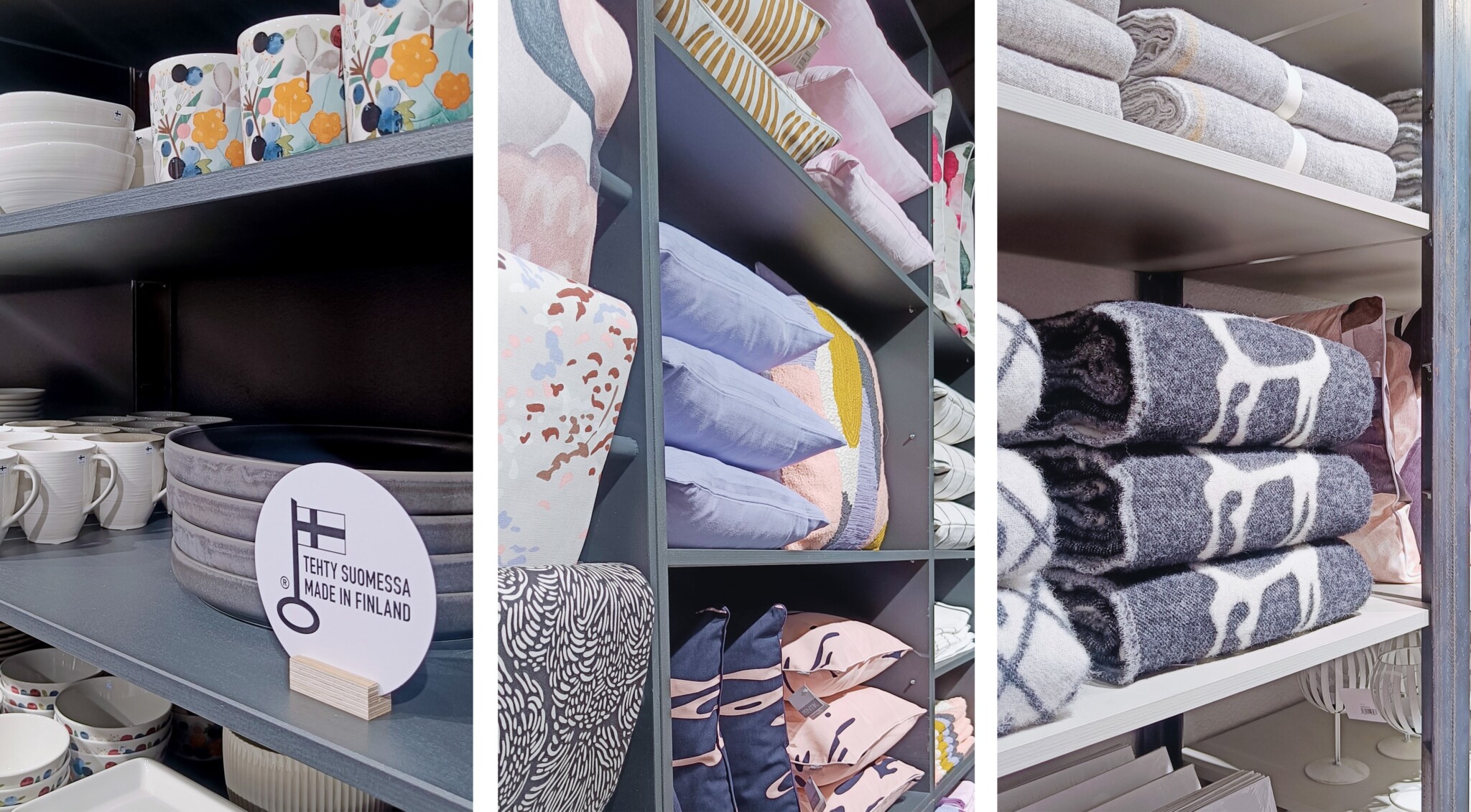 Pentik – decorating homes for half a century
It all started with a young beauty's bold dream, to live the life of her dreams in the heart of Lapland. Pentik, was originated out of the enthusiasm that artist Anu Pentik had for material Arctic clay.
Pentik is an iconic story about "sisu" a Finnish word for relentless willpower, and know-how, the inexhaustible thirst for life and the need to create. One cannot help but be impressed by this story of a family working together for a dream. Pentik has decorated homes and conquered hearts for half a century.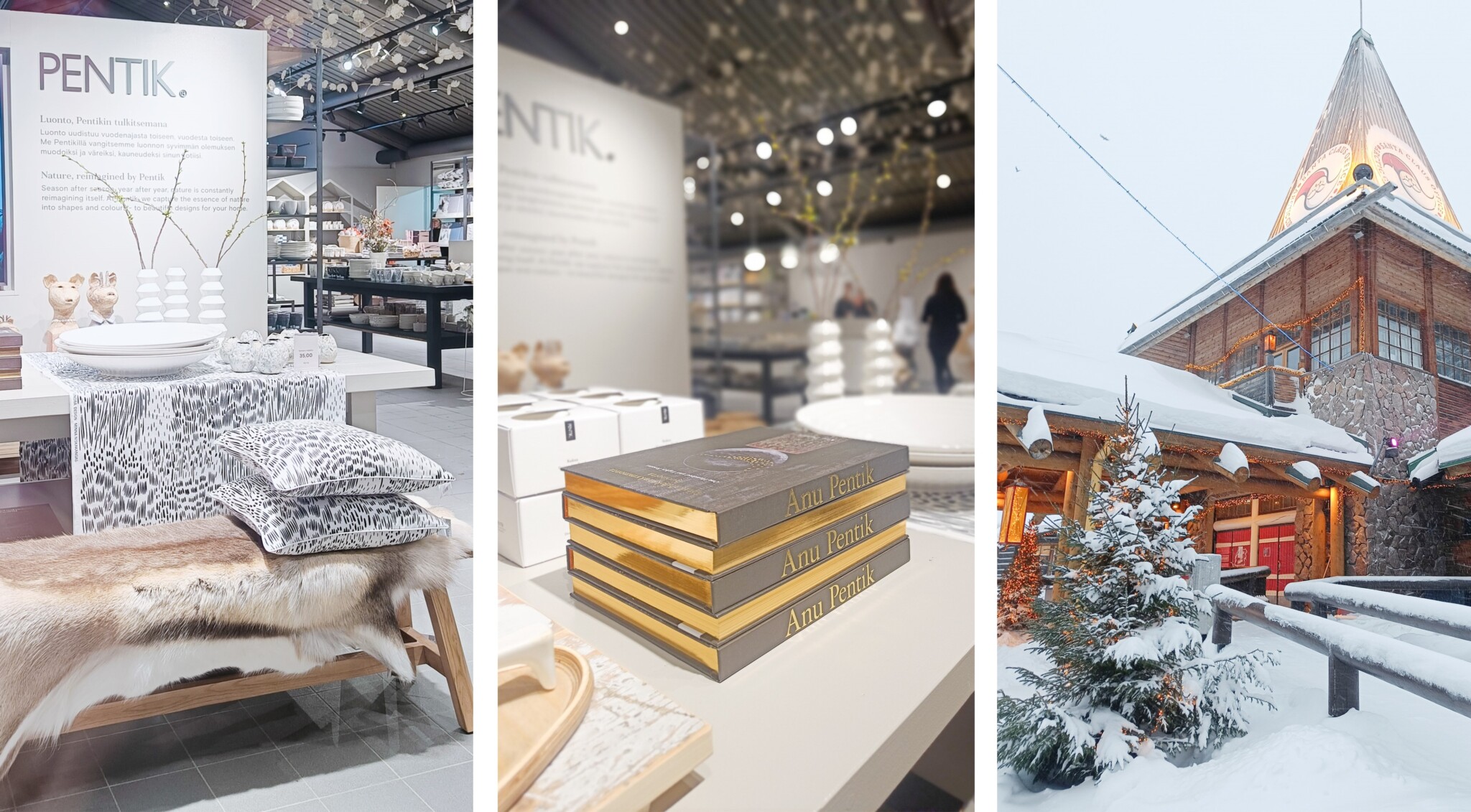 Joulumaantie 1 , 96930 Rovaniemi, right next to Santa Claus Office.
Tel.  +358 40 664 3888
More information:
Minna Lampinen, Director of Marketing and Communications, Pentik Oy.
minna.lampinen (at) pentik.com,
Tel.  +358 40 586 8262
Sanna Kärkkäinen, Managing Director, Visit Rovaniemi.
sanna.karkkainen (at) visitrovaniemi.fi,
Tel. +358 40 576 3414
Back to news listing