NorthCape4000 – The Ultracycling Bike Adventure
As we speak, there are athletes cycling in our neighbourhood to reach the 4th gate of NorthCape400 at the Arctic Circle, located exactly in the Santa Claus Village of Rovaniemi, that will actually open the way to North Cape, with the last unforgettable 700 km to the end of the world. The Ultracycling Bike Adventure happens on 1 continent, in 11 countries, stretching 4000 km long.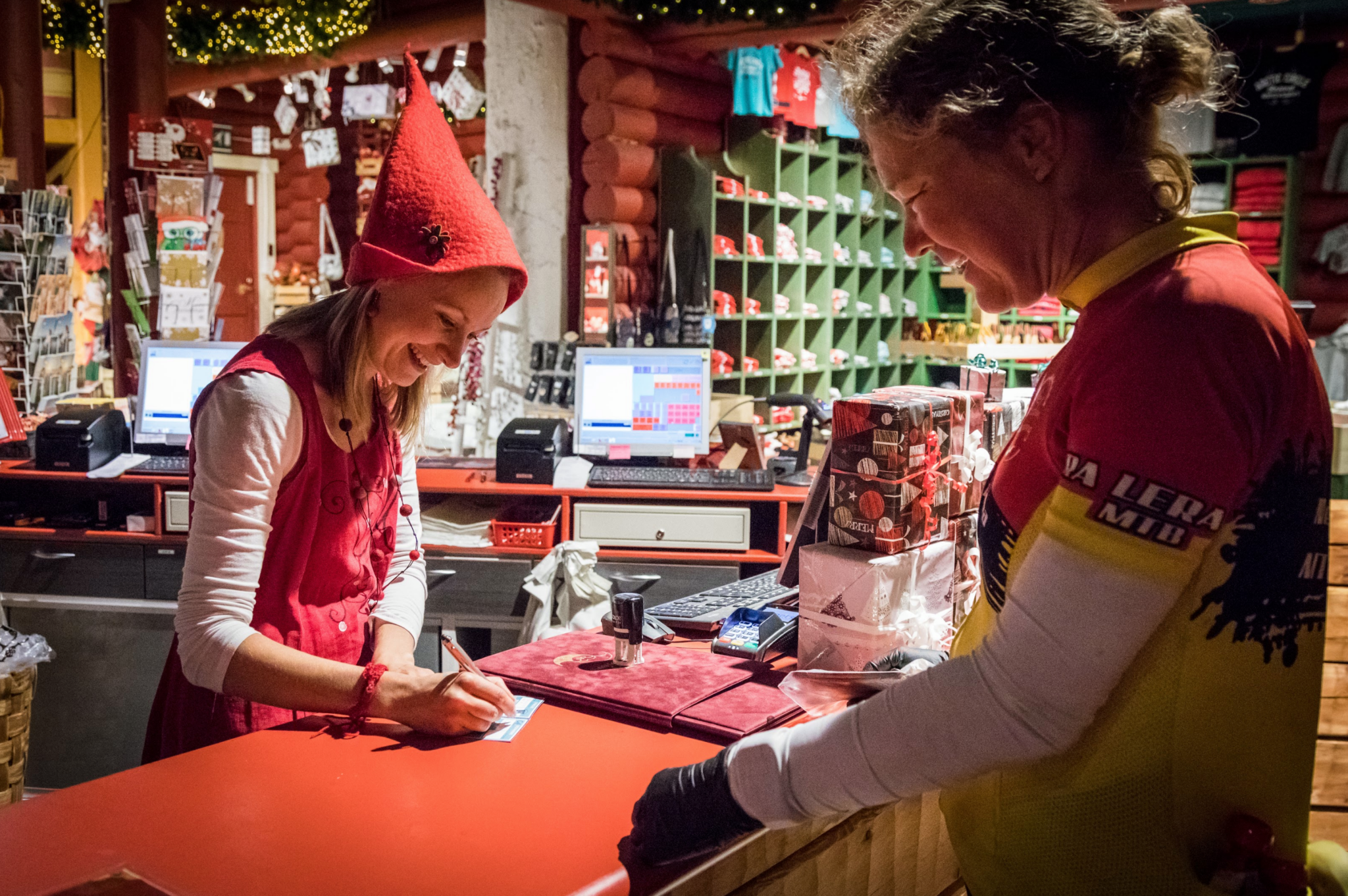 Santa´s Elf giving approval for NorthCape4000 on the Arctic Circle in Santa Claus Village.
NorthCape4000 is a tailored adventure
A conquest of the Arctic Circle while riding a bicycle, is open to various approaches – The athletes can ride for 300km a day to compete or to cycle in dreamlike scenarios with fellow bikers and enjoy a campfire under a sky streaked with a thousand stars.
The cyclists started from Lake Garda and see incredible variety of landscapes on their way to North Cape. A carefully studied track will accompany the athletes through 11 nations and 4000 km, until they reach North Cape. From the lush, warm mediterranean climes, through the heart of Europe, through valleys and mountain passes, through age old towns and cities, through the forests of Lapland to see Santa Claus in Rovaniemi, to North Cape on the northern coast of the island of Magerøya in Northern Norway.
The first arrival to North Cape was Steven Le Hyaric (FR), cap 159 "The Hammer". He cycled 4000km from Lake Garda to the North Cape in 10 days, 9 hours and 25 minutes.
More information
Back to news listing