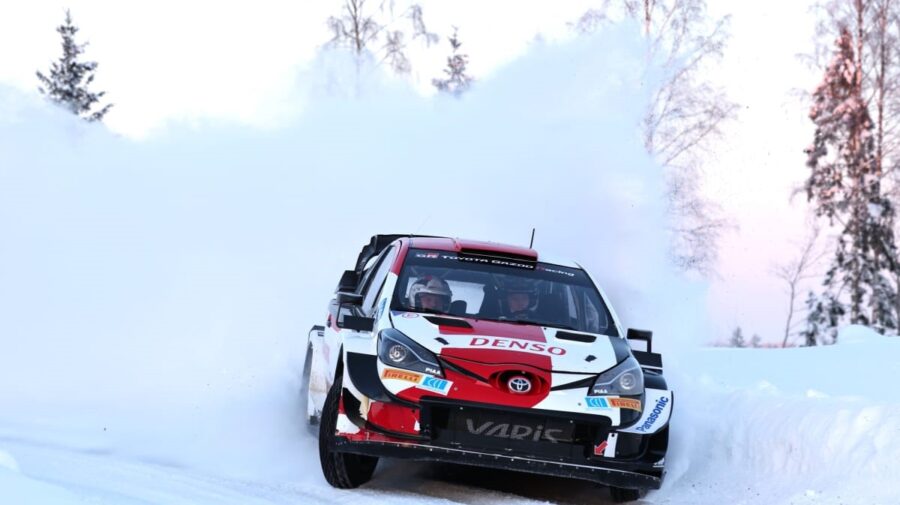 Kalle Rovanperä praises Rovaniemi winter driving conditions
Toyota driver succeeding on the fourth place in Monte Carlo Kalle Rovanperä praises Rovaniemi winter driving conditions. In his interview with Yle Rovanperä states that the race will surely be one of the best ones for these new World Rally Cars. "These roads are the kind of roads where you just enjoy driving, this will surely become a tough race."
Arctic Rally Finland is estimated to be the fastest WRC race of all times
It is now generally estimated that in Lapland Rovaniemi the speed will rise and that the race will end up to become the fastest in WRC history. Rovanperä says that the driver must have a total trust in the car "this race includes many high-speed places, where you can take the lead, but you need to be able to trust the car".
Tomi Tuominen is a Yle rally-reporter and has an experience of 17 Arctic Rally races in Rovaniemi and Kemijärvi, and he estimates that the Arctic Rally Finland has what it takes to become the most aesthetic rally of all times. The timing and the amount of snow is just perfect. Tuominen also believes that the eyes will be on Toyota-driver Kalle Rovanperä. The Toyota-driver debuted in Sweden last season clearing his way to the podium. "Rovanperä is the only one who has driven in the arctic with these new WRC cars. Of course these are all highly professional drivers and no one is above another but Kalle has driven in these conditions before" states Tuominen.
Rovanperä was pleased with the testing the car is mint and winning for the first time of his WRC career is within his reach. Rovanperä is however very realistic about the race. "I know that this is my time to shine and this is the place to drive with great results, but winning the Arctic Rally Finland takes a lot more than just stating victory".
Get in to the Rally heat and watch all stages Live from WRC+
Picture: Touho Häkkinen
Back to news listing