Gordon, Gino and Fred: Desperately Seeking Santa
Visit Finland welcomed Gordon, Gino and Fred to Lapland to film their Christmas special: Desperately Seeking Santa.
Last night's episode of ITV's Gordon, Gino and Fred: Desperately Seeking Santa saw Gordon Ramsay, Gino D'Acampo and Fred Sirieix bring the magic of Finnish winter to TVs across the UK.
On their Christmas adventure, the boys travelled in their RV on an adventure across Finnish Lapland visiting Levi, Luosto and Rovaniemi – the Official Hometown of Santa Claus®.
In addition to sampling traditional Finnish, the boys tried their hands at the best of Finnish winter activities from ice swimming at the Arctic Sauna World to tree hugging at HaliPuu Forest, and reindeer herding at Jaakkola Reindeer Farm. In Rovaniemi they helped the Elves sort through letters to Santa from children across the world and of course meeting Santa himself at the Santa Claus Office.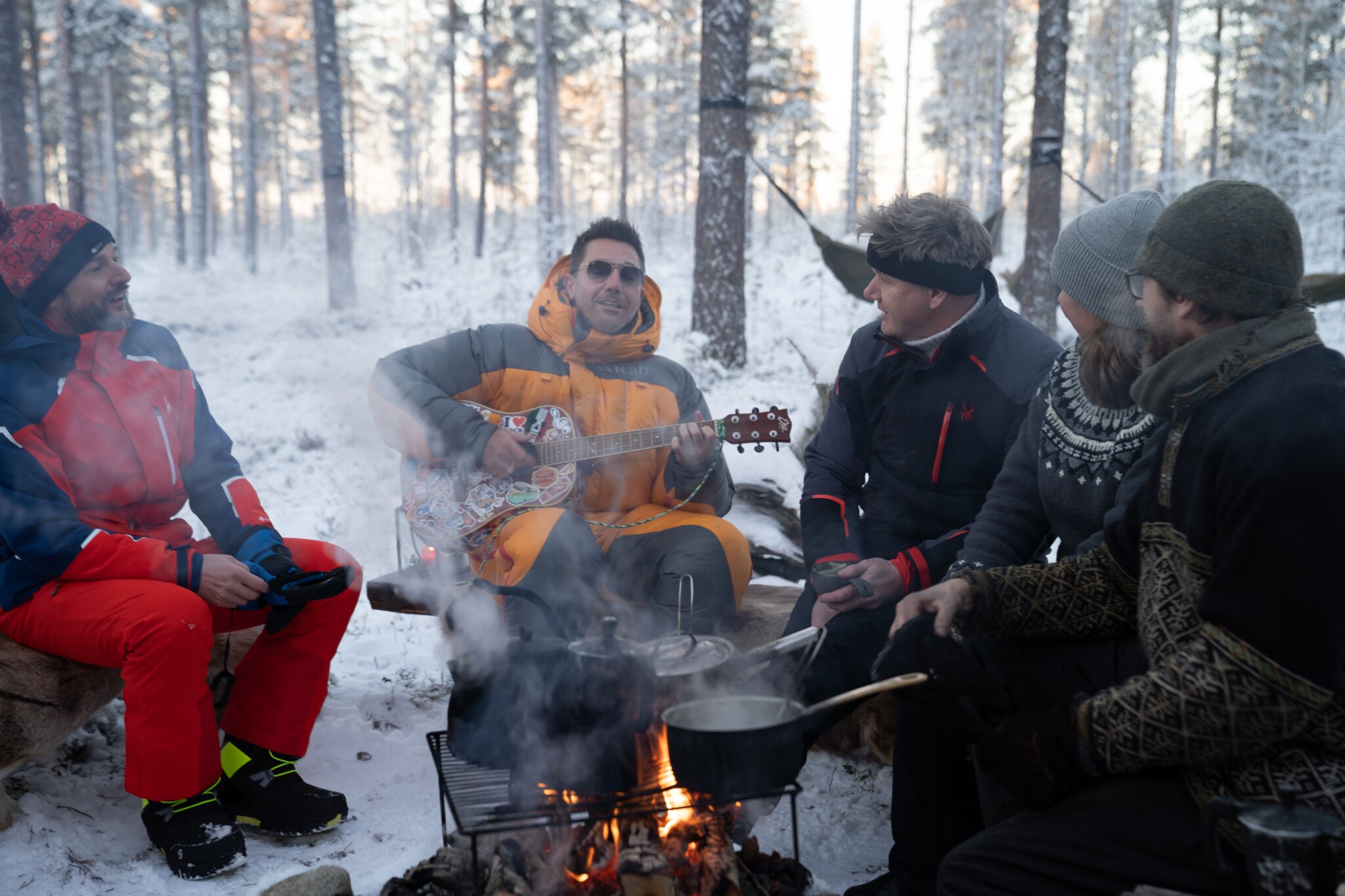 Paavo Virkkunen, Executive Director, Visit Finland, said: "In a year when leisure travel has been restricted we are delighted that Gordon, Gino and Fred have been able to bring a touch festive cheer from Finnish Lapland to UK viewers. We were pleased to see them enjoy delicious locally sourced food, beautiful winter landscapes and of course the Finnish specialty – a sauna!"
"We look forward to welcoming back travelers from the UK in 2021 so they too can visit Santa in his home in Finland."
Visit Finland worked closely with Visit Rovaniemi and Visit Levi to support the Studio Ramsay production.
Back to news listing