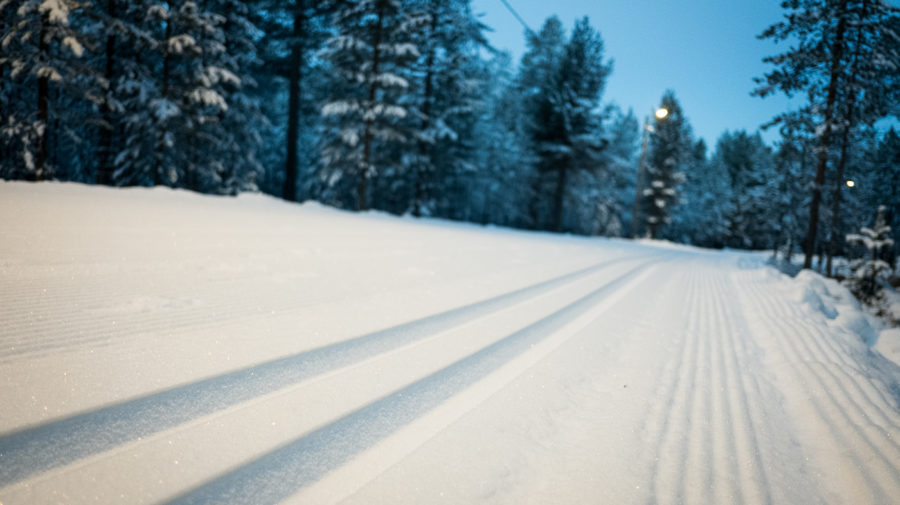 First Snow Skiing Season 2018 Starts Soon in Ounasvaara
First Snow Skiing Season 2018 starts in mid-October!
In the upcoming season, the total length of the skiing trail will be 9 km. In addition, there'll be an own skiing trail for biathlon skiers at Toramo shooting range. The trail preparation will begin in October in week 42 and there'll be a small route ready during the week nr. 42. The whole First Snow Skiing trail will be ready in the end of the October.
Season tickets (for the locals) will be available 6th October. There'll be a red tube scarf as an
indicator of the paid season ticket for each local skier. Day tickets will be available since the first
snow skiing tracks will be opened. Skiers will get a wristband to proof the payment.
Season ticket (for locals) 30 EUR / person / season
Family ticket (for locals) 50 EUR / family (living in the same household) / season
Under 7 year old – no fee
Non-locals can buy day tickets from the Santasport reception. Day tickets are individual and marked
for each day.
Day ticket 10 EUR
2 days 20 EUR
3 days 30 EUR
4 days 35 EUR
5 days 40 EUR
6 days 45 EUR
7 – 14 days 50 EUR
4 weeks 100 EUR
Ticket sale:
Santasport (daily 7 – 22) & Osviitta city information office, located in Shopping Center Rinteenkulma
(Mon-Thu 9.00 -16.30, Fri 9.00-15.30). Season and day tickets are valid from the end of the
October until the nature snow skiing trails are ready. Some of the tickets can be bought also by
mobile payment. More information will be given by the skiing trail and in the Santasport website.
More information:
Santasport Reception 020 798 4202, info@santasport.fi
Santasport Sales 020 798 4222 / sales@santasport.fi
Palvelupiste Osviitta 016 322 6800
Back to news listing