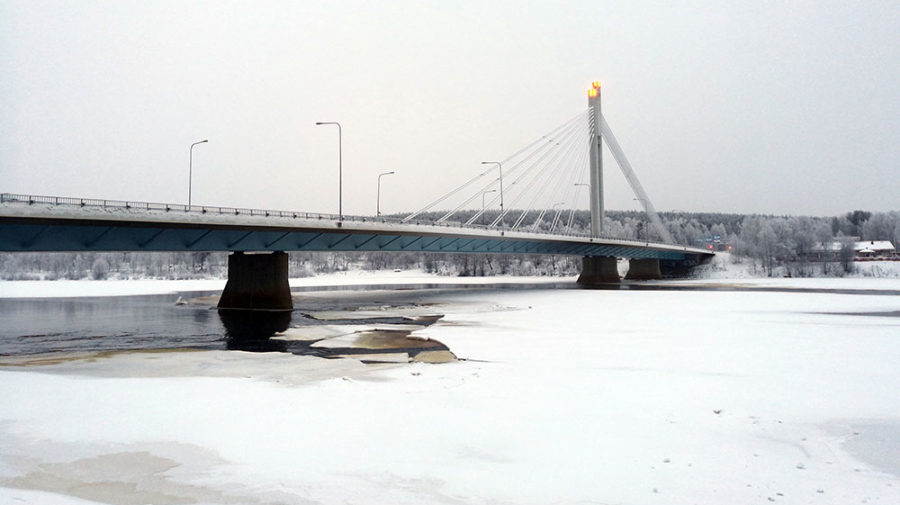 Danger – beware of thin ice!
At the height of the tourist season in Rovaniemi, many have ventured out on the ice next to the city's iconic bridge, the Jätkänkynttilä ("Lumberjack's Candle").
THIS IS EXTREMELY DANGEROUS!!!
The edge of the ice next to open water is very thin and easily gives in. The current is very strong around the bridge and poses a serious danger of drowning.
STAY SAFE – DO NOT WALK ON THE ICE CLOSE TO THE BRIDGE!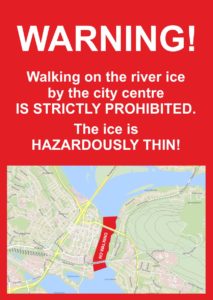 Back to news listing