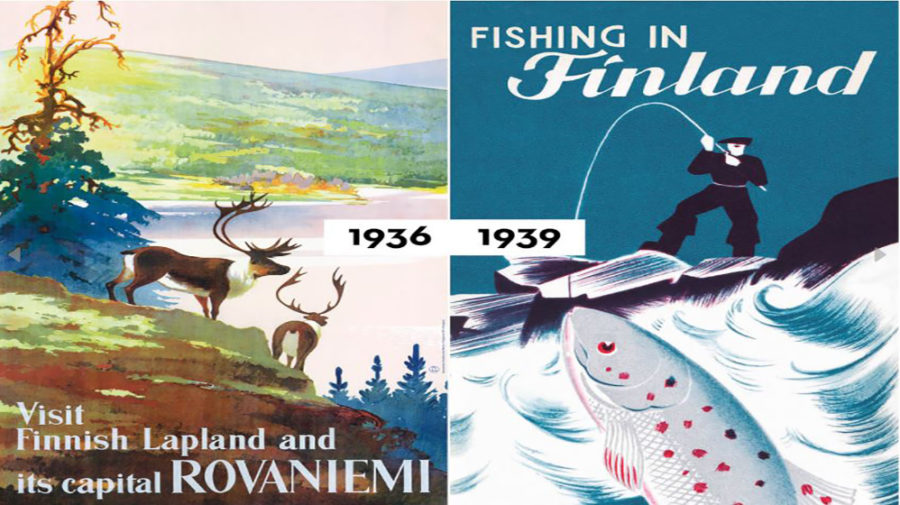 Capture the charm of Finnish Lapland – International poster contest
What would a travel poster for today's Lapland look like? This question we would like to present to all Lapland-loving creative minds everywhere in the world.
Come to Finland, Arktikum, Grafia, Lapland Hotels, SEK and Visit Rovaniemi are collaborating to find a travel poster for the Finnish Lapland and are therefore announcing My Finland Poster contest. The contest is open to illustrators, graphic designers and artists all over the world – everyone who can paint, draw by hand or use a drawing tool on the computer.
The first prize is 2000 euros and a one week holiday for two in the Finnish Lapland. The winner of the 2017 contest was Omar Escalante from Guatemala with his poster "Take some Finland".
This year's contest is all about capturing the Finnish Lapland in a poster in an appealing, stylish and preferably humouristic manner – one that awakens a strong fascination and excitement to rush to the Finnish Lapland to experience the breathtaking scenery and the magical atmosphere.
The style is completely free. Winter or summer, fall or spring, the Northern Lights or the midnight sun, city life or the wildlife, mountains or mosquitos, modern or vintage-inspired, it can basically be anything.
Why a travel poster and why particularly Lapland?
Because that's how it all started. With creative travel posters – in a style which nowadays is called vintage – travellers from both near and far were attracted to Finland. That resulted in stunningly beautiful works of art by Finnish artists, which to this day continue to seduce us.
Lapland is at the very centre of Finnish tourism and is Finland's undisputed main attraction for people from all over the world. Therefore it is only natural that the winner will have a chance to wander off the beaten path or rest in the inspiring surroundings.
The contest ends on January 4th, 2018.
For more information:
Come to Finland is a design company and a cultural project focusing on Finnish travel poster art.
Back to news listing