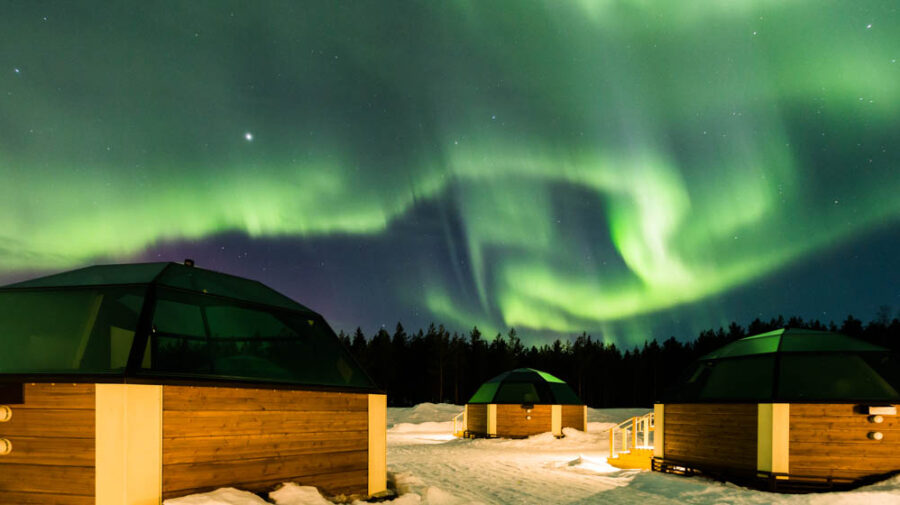 Arctic SnowHotel & Glass Igloo – awarded with Sustainable Travel Finland label by Visit Finland
Arctic SnowHotel & Glass Igloo choose actions and choices to work towards a greener environment locally and globally. They want to make decisions that will preserve nature and encourage their staff to participate developing the practices in day to day life at the hotel. The hotel is located in a small village of Lehtojärvi and plenty of staff members are living close-by so the commute doesn't take too long and cause much pollution. By using local services and products from local companies the company is ensuring the financial stability of whole Rovaniemi area.
For building the SnowHotel and all facilities the company uses local work force. This allows to offer year-round employment regardless of the hotel being open for the season. The Arctic SnowHotel is built entirely out of snow which is made with water from the lake Lehtojärvi or using the snow naturally falling from the sky.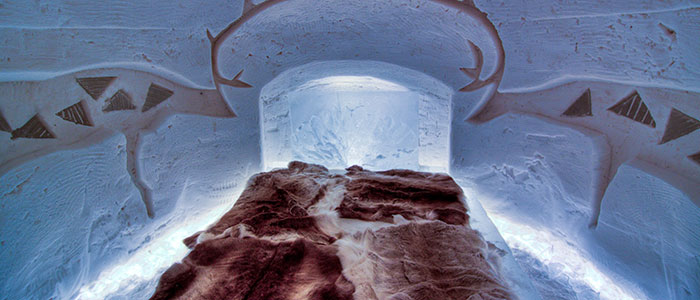 The local companies have been joining forces for Sustainable Travel Finland trademark that offers a concrete toolkit for travel destinations to help Finland's travel destinations to adopt sustainable procedures and to make sustainable choices in their business.
Previously a local sustainable safari company made headlines when – Beyond Arctic – Local Rovaniemi safari house awarded with Sustainable Travel Finland label by Visit Finland. Rovaniemi is a living proof what makes responsibility the new luxury.
Back to news listing