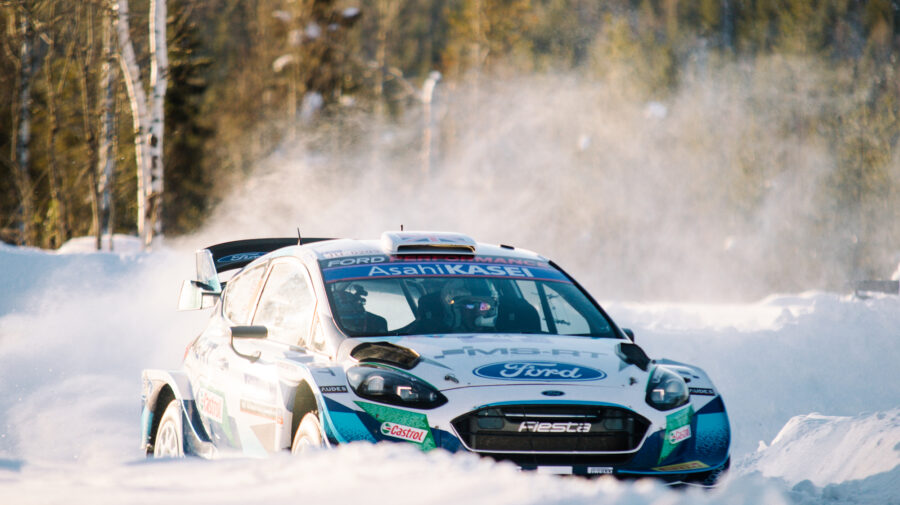 Arctic Rally Finland weekend is here – Arctic Rally veteran Tomi Tuominen "we are experiencing the most aesthetic rally ever"
Undoubtedly the number one event of rallying this year and the first ever Arctic Rally Finland Powered by CapitalBox is raced in Rovaniemi this very weekend. We had a talk with a Finnish Yle Rally-reporter Tomi Tuominen – who has a personal experience of a staggering 17 years of Arctic Rally – to see what is it that makes the Arctic Rally so special.
Tomi Tuominen had his first lessons of rally at a very young age. He was born in November 1971 to a rally family where both parents were active – mom driving and father co-driving – in rally, and his father is still actively racing today. Tuominen got known as the rally freak as kid for racing with his pedal car against other kids in his neighbourhood of Rajatorppa in Vantaa Southern Finland.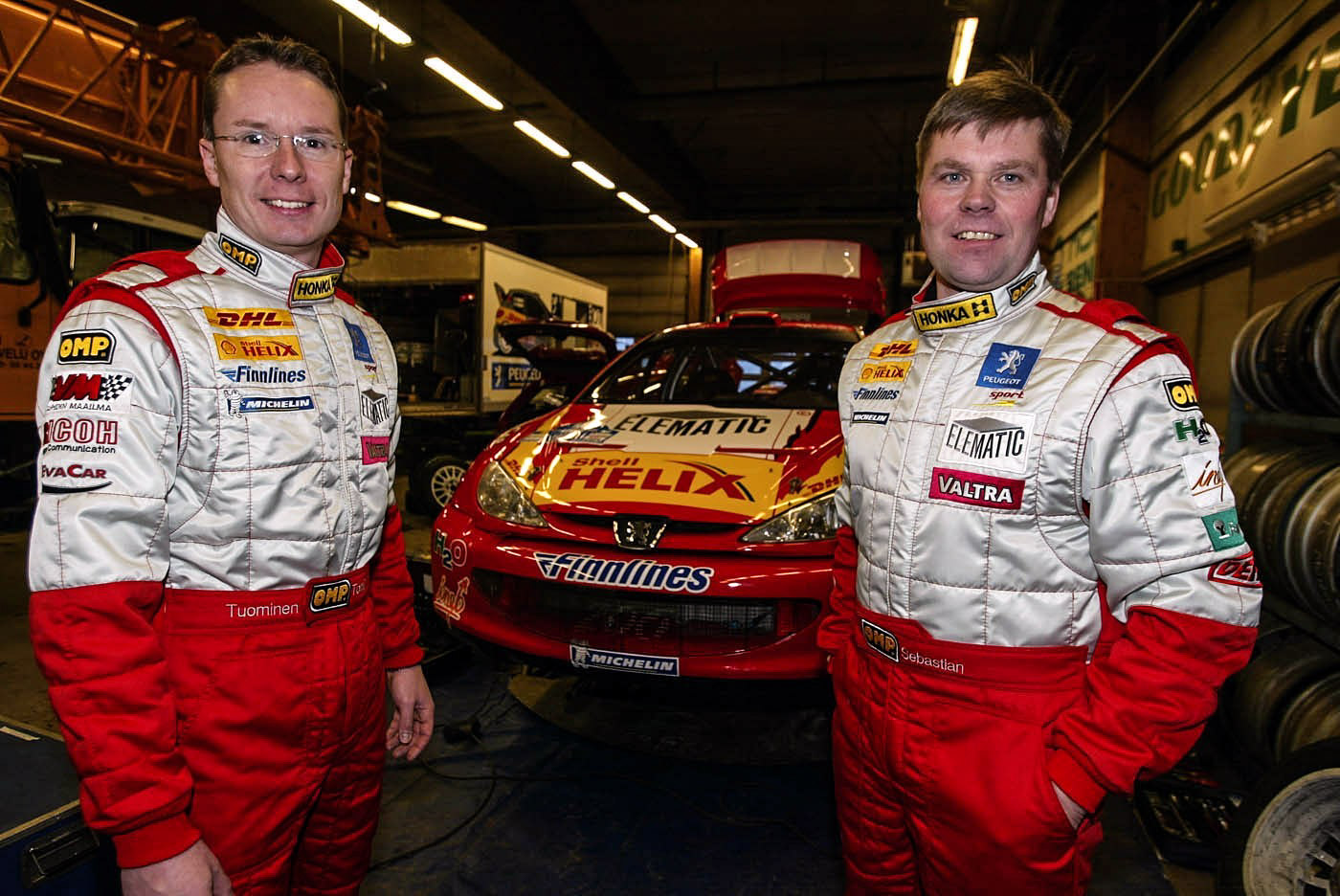 (Tuominen on the left.)
Secretly co-driving a zero car as a little kid
Tuominen had his first and dumbfound experience as a co-driver in the 80s when he secretly sat in the co-drivers seat of a zero car in Vantaa Rally. Tuominen still recalls as the driver Sampsa Junnila lifted his foot off the clutch releasing his Peugeot on a special stage "I believe I didn´t say a word the whole time" Tuominen states and continues how the service were mobilized back in the 80s to enable his stunt.
The dream of racing in the Arctic Rally was born in the childhood as Tuominen marvelled his fathers trophies and the dream was finally realized in 1993. Since then, Tuominen has raced in the Arctic Rally a staggering 16 times, 17 in total and wishes to participate another three times to fill a total 20.
"The Arctic gives a whole different nature to the race, the kind you can´t achieve anywhere else in the world. I have enjoyed each and every time and I´m stoked to be a part of the Arctic Rally Finland Powered by CapitalBox as the rally-reporter" Tuominen rejoices.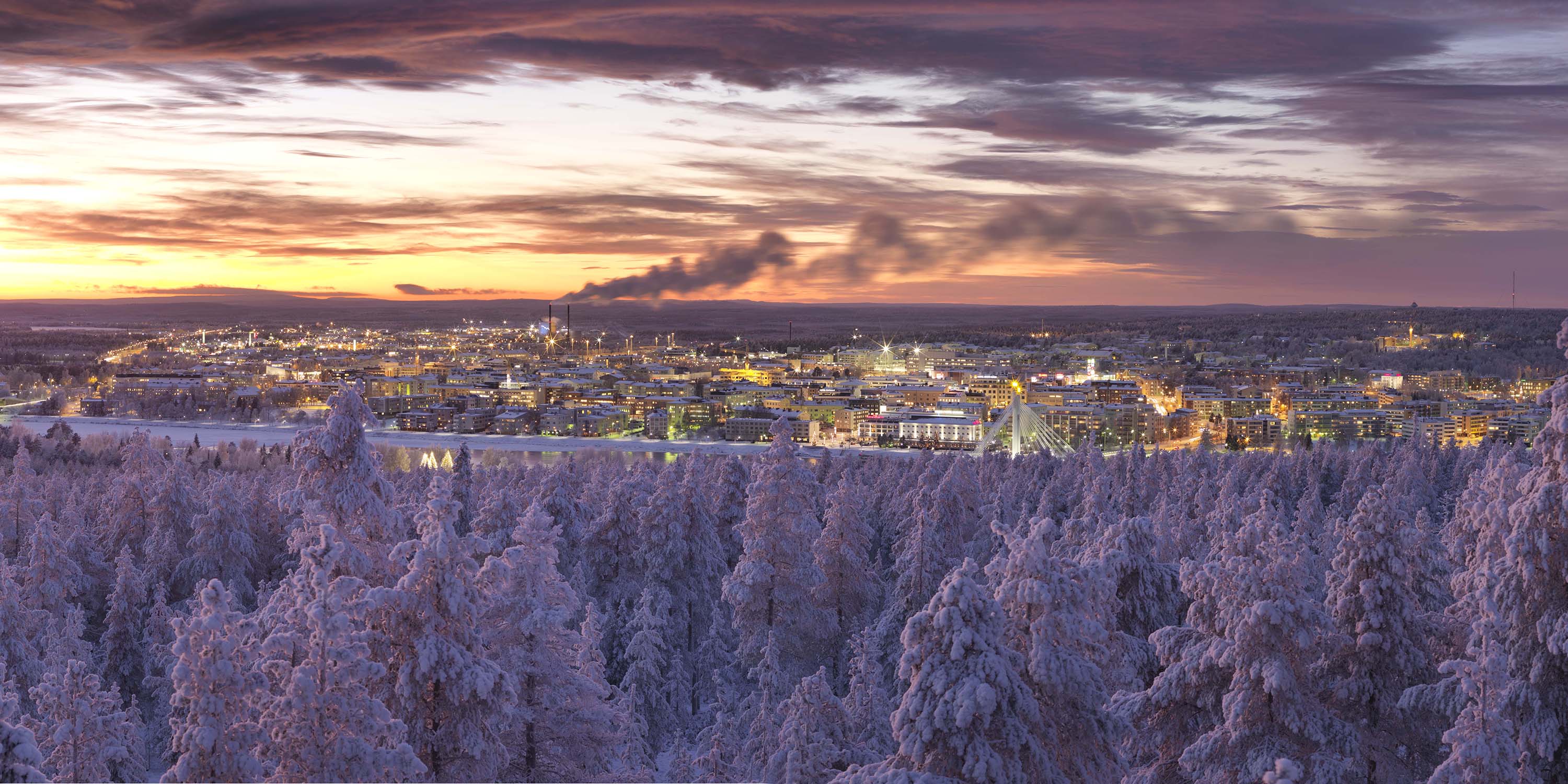 "Rovaniemi is vibrant and international"
Arctic Rally has been the magnet for Tuominen to visit Rovaniemi for more than 20 times and majority of them inside a rally car. These days Tuominen owns a holiday home in Kemijärvi together with his wife, that is where his father also operates as the chairman of Kemijärvi Entrepreneurs. Lapland means more and more to Tuominen these days and every time here they also visit Rovaniemi, and according to Tuominen considering the compact size of the city Rovaniemi offering is vibrant and international.
"Lapland has a special charm the friendliness of people makes this a pleasant place to be" Tuominen says. "I must mention one place we always visit in Rovaniemi The Kissakahvila (cat café) we have two cats of our own and to have a coffee there just brings a smile to our faces every time" Tuominen reveals.

Rally became a profession
Rally has kept Tuominen busy professionally in many ways, racing as a professional co-driver as well as working in rally media. We are hearing Tuominen as the rally-reporter for Yle in Arctic Rally Finland as we speak.
"I was blown away by the news of Rovaniemi hosting the Arctic Rally Finland in February, simply because of joy and not being able to believe that a wish of many years is finally coming true. But it is true and really happening. The atmosphere is beyond anything anyone has experienced" Tuominen praises.
Tuominen has stated repeatedly that we are about to experience the most aesthetic rally ever and it is no wonder. The race has the rally world buzzing like never before. Tuominen believes that the investments made by the city of Rovaniemi will produce a plural gain. "I have commentated multiple motor sports events during my career and never has the international interest been this intense" Tuominen finalizes.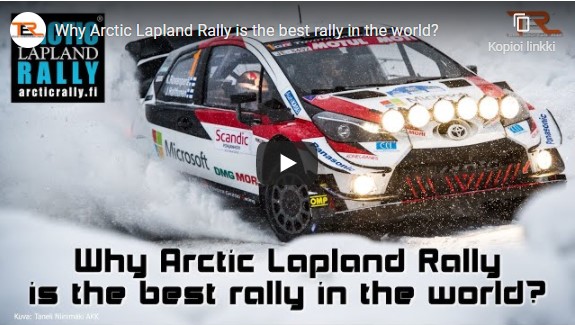 >> Have a look why Arctic Lapland Rally is the best rally in the wolrd!
Arctic Rally Finland – Facts and expectations
Aerodynamics and the powerful engines are but to the test here. Tuominen states that Rovaniemi is the stage of a race between the best of the rally world. Special stages are extremely fast as we have seen and these roads are giving a thrill to these drivers and their thoroughbred world rally cars.
Snow and freezing temperatures are the kind of elements a driver gets to enjoy only once a year and lately due to poor weather conditions in Sweden not even annually. But now the weather and the amount of snow it is just dreamy for an Arctic Rally. The snowy side banks offer a perfect opportunity to lean for the car so we can see a fast race.
Long special stages add their own spice to the race says Tuominen and continues that the Sarriojärvi driven in darkness on Friday evening was a proper challenge.
Winner candidates – We asked Tuominen to give us a name and he answered "I believe that a triple Finnish victory could be possible. Kalle Rovanperä and Teemu Suninen both have a good chance at winning and equally we could have a Finnish driver on the podium in WRC2 and WRC3 series, but there are few stages left to drive first".

>> 50 years of Arctic Rally!

Arctic Rally Finland tune in:
#StayHome #TheRallyComesToYou
Back to news listing