Apukka Resort on the edge of the wilderness – New chapter opens
Apukka Resort offers everything for a longer stay
Apukka takes care of you – and nature fulfills the rest. Located just 16 km north from Rovaniemi City Centre and 9 km north from Rovaniemi Airport, Apukka Resort is in the embrace of remote lakes and forests, is combining unique, innovative experiences with traditions and true, unspoiled nature. The location between two lakes, makes the venue the best place to experience nature all year round.
The existing Apukka Resort accommodation selection of 160 beds in private rooms and apartments will expand as a new chapter opens in the tale of Apukka. The story and roots of Apukka are deep in the history of the area when the nomadic reindeer herders roamed the plains of Lapland. On the historical shores of Olkkajärvi lake, Apukka resort welcomes guests as old friends, and sustainably promises to love Lapland as it is.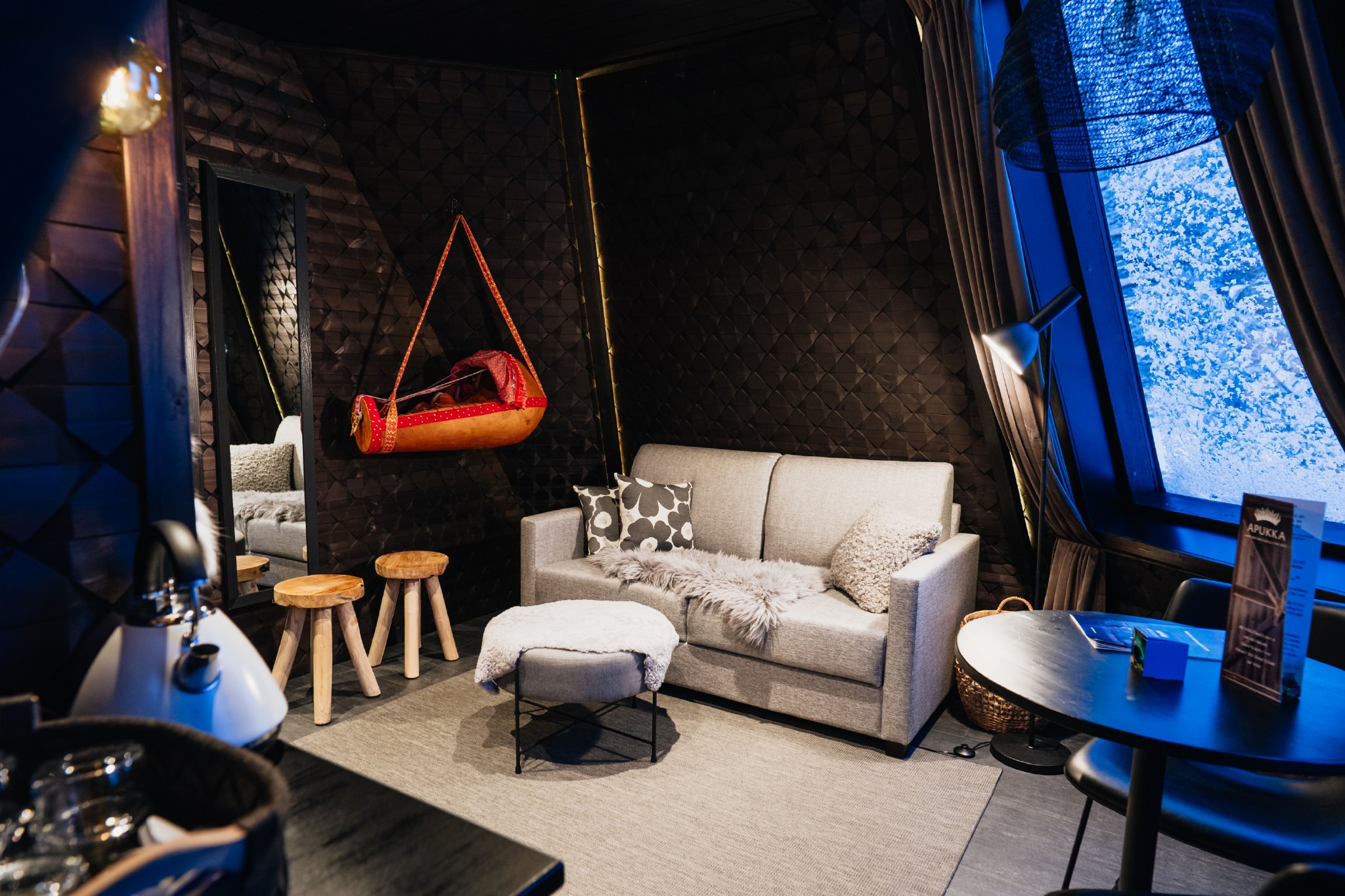 The existing Apukka Resort accommodation Komsio Suites
The magical accommodations of Apukka Resort are built for a full nature experience in all seasons
Aurora Cabins of Apukka have offered a great chance to experience nature all year round.  The Komsio Suites are Apukka Resort's very own design – cozy, but luxurious accommodations that originate from the ancient culture of Lapland. Komsio Suites are equipped with a double bed upstairs and two extra beds downstairs.
The cozy Apukka apartments are great for families or small groups up to seven people. Apartment sizes are up to 75 m², some of them providing the most marvellous view to Lake Olkka. The Apukka Holiday Homes are terraced houses with private entrances. The Villa Apukka built in 1948, is ideal for group of friends or families with children. Apukka resort even has Apukka Aurora Wagons, that can be transported to unique and serene places of the peaceful wilderness around Apukka.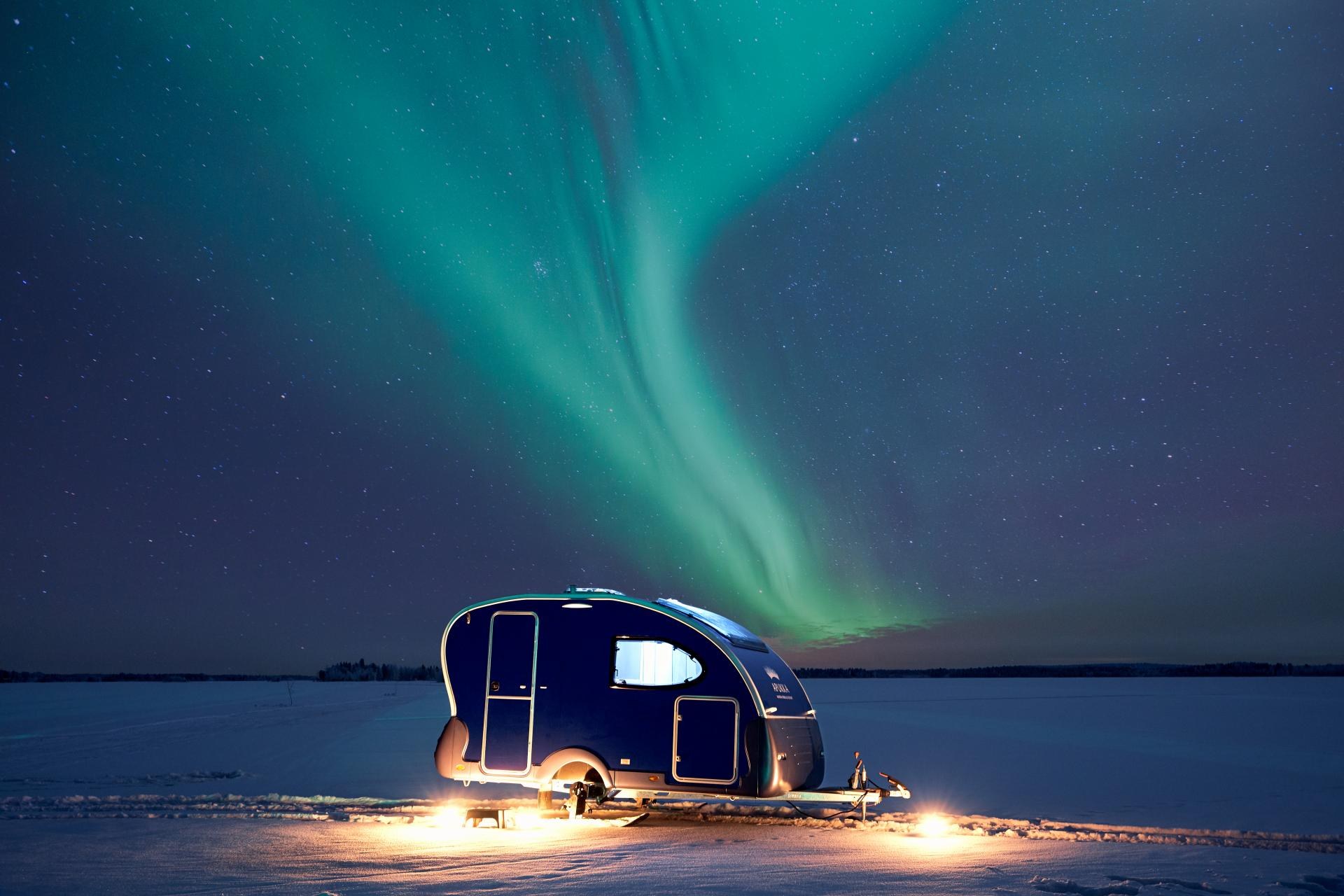 Apukka Aurora Wagons, that can be transported to unique and serene places
Due to the Apukka Resort investment news the accommodation selection will expand to offer Lappish Kammi suites by the lake. The investment will also include more restaurant and sauna services. The Lappish Kammi Suites equipped with kitchen areas are designed for longer stays and will comfortably accommodate 2-4 persons. Lappish Kammi Family Suites are ideal for 4-6 persons.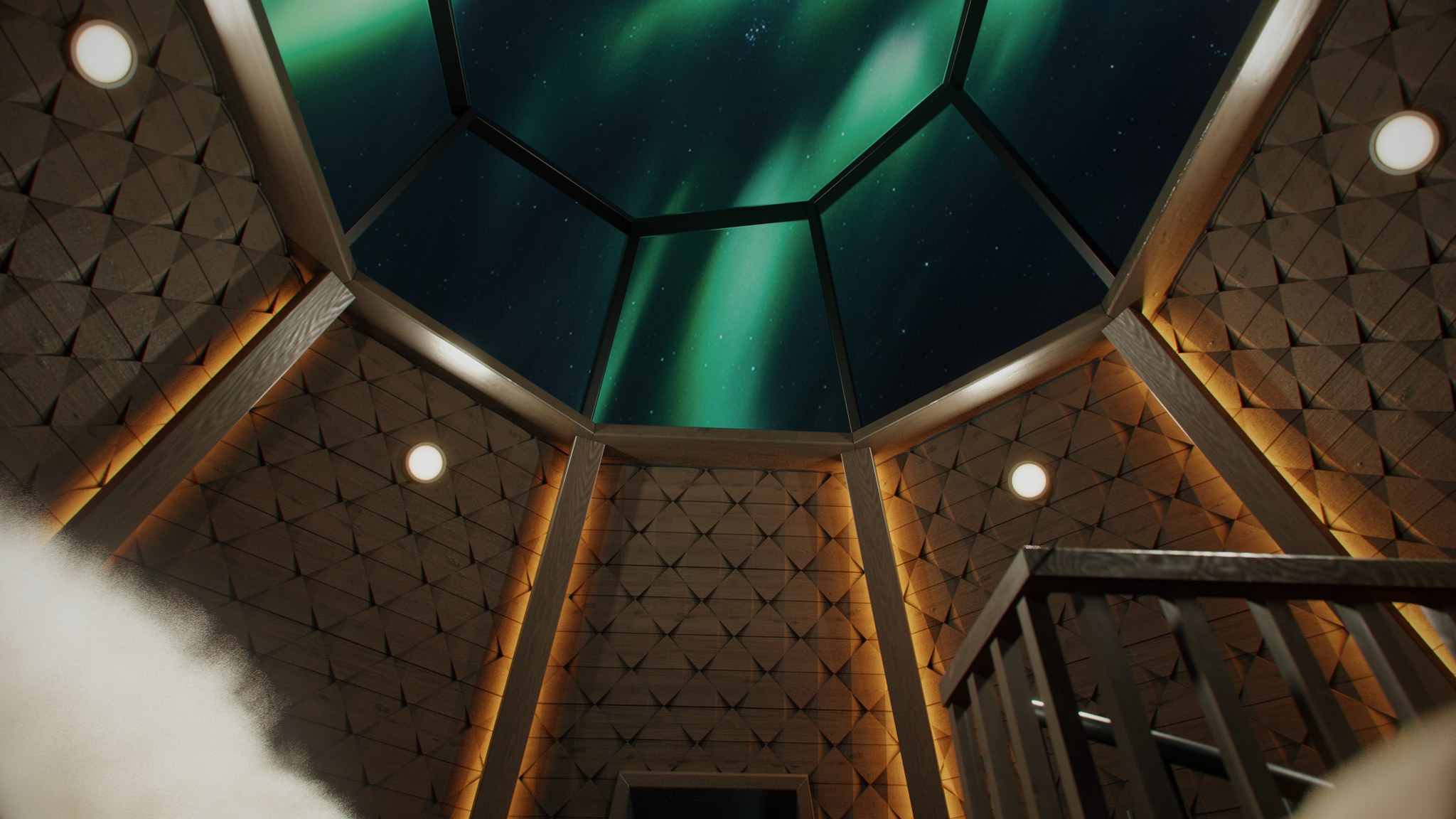 Kammi Suites offer a unique nature experience
The Apukka authentic local experiences
On top of the selection of reindeer, husky and snowmobile safaris, in Apukka you can also embark on Snowtrain programs, where you have a chance to enjoy the nature in a new, exciting way. Also, the special Apukka Sauna Experience is something very unique where you experience the most traditional sauna bathing, but also, you get to try the amazing Ice Sauna!
The warm spirited restaurant Aitta serves daily lunch and dinner, in the style of Nordic cuisine with a modern twist. The grand fireplace of Aitta restaurant and the magnificent scenery from the large scenic windows to the Olkkajärvi lake, offer a warm and unique atmosphere.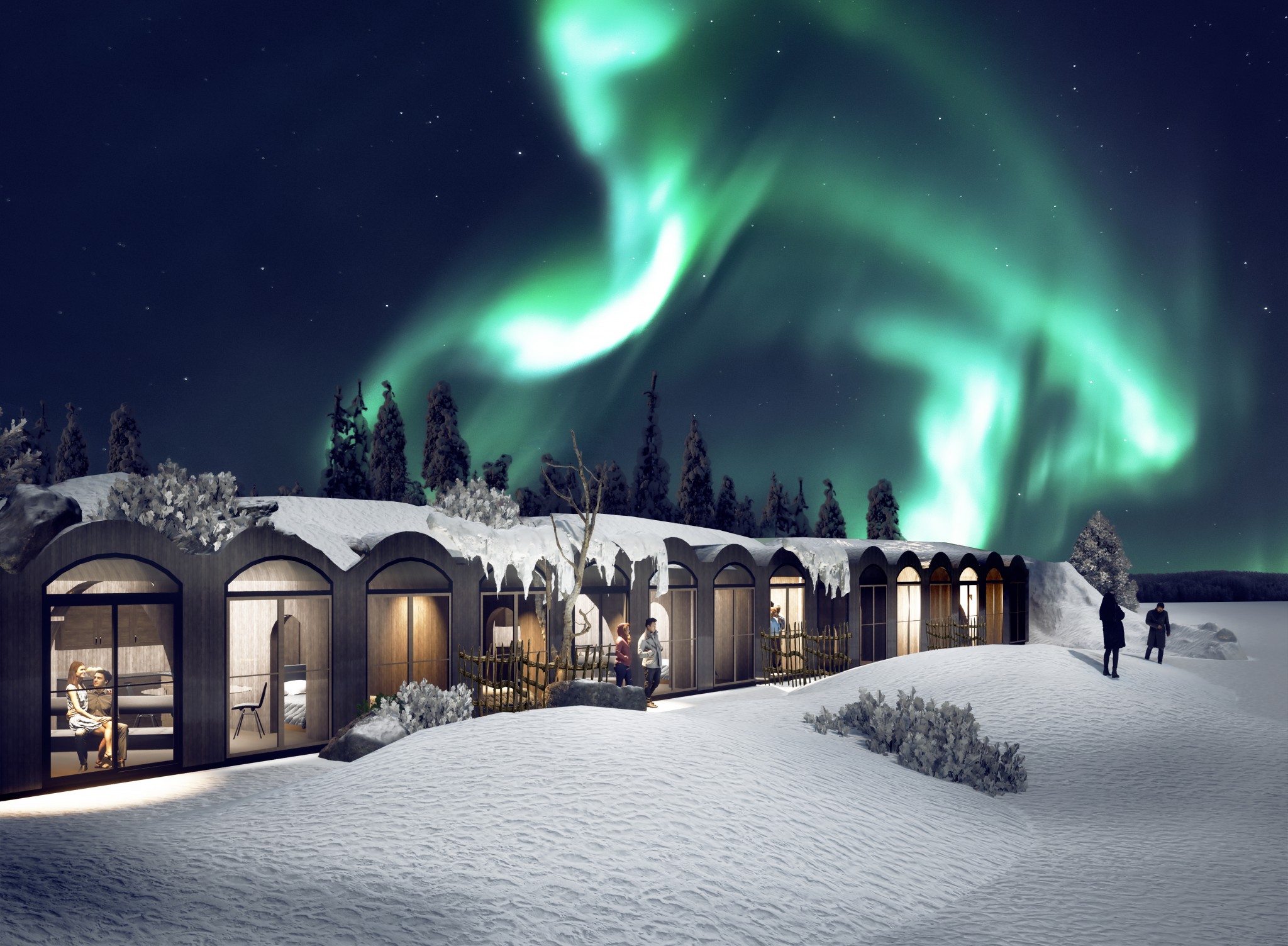 Lappish Kammi Family Suites by the lake
Contact and more information
Outi Huovinen, Head of Sales
Apukka Resort
outi.huovinen(at)apukkaresort.fi
+358 44 9803571
Back to news listing