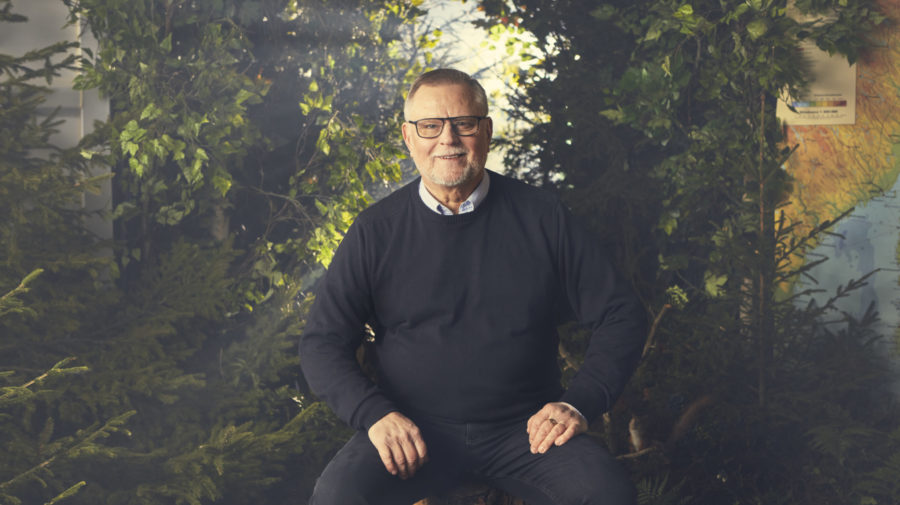 Apply Now and Live Like A Finn – Rovaniemi's Mayor Is A Happiness Guide in Summer 2019
Visit Finland is inviting people from around the world to experience how the Finns live in true harmony with nature through their new initiative, Rent a Finn. This summer, Finnish citizens will work as happiness guides and welcome visitors into their homes, showing them how to connect with nature and understand the Finnish art of relaxation. One of the happiness guides is Esko Lotvonen, Mayor of Rovaniemi, the Official Hometown of Santa Claus, located next to the Arctic Circle in Lapland. Esko spends most of his summers with his family in their summer cottage. It is probably the most traditional way for the Finns to enjoy summer days.
"I'm happiest spending time in nature with my family.
Water in all its forms and fishing are also important to me."
Esko, mayor of Rovaniemi
The application period for guests is open until 14 April 2019.
Studies show that nature can balance our minds and alleviate stress. Even a short walk in nature lowers your blood pressure and pulse while boosting endorphin levels. In 2018 the UN ranked Finland as the happiest country in the world*, thanks to its special connection with nature.
Heli Jimenez, Senior Director, International Marketing, Business Finland said: "Many travellers choose to visit Finland because of our uniquely peaceful nature and tranquility. The Rent a Finn campaign is in response to the global travel trend of living like a local, which is all about sharing genuine experiences with ordinary people.
"Pure nature is a part of life in Finland. We go outdoors in any weather, let our babies nap outside and spend a great deal of time in nature in general. Our happiness guides all share a certain awareness, a great love of nature and an appreciation for slow living."
The Rent a Finn initiative has initially enlisted eight ordinary Finns to work as happiness guides for travellers. The guides, who were chosen from among hundreds of applicants, will welcome visitors for a few days and show them their own ways of relieving stress in nature.
The visits will take place during summer 2019 and will be free of charge for travellers.
The Rent a Finn initiative is being assisted by Hintsa Performance, a Finnish high-performance coaching company, who believes sustainable performance is created through a balanced lifestyle. Their methods of boosting human performance have been tested in organisations around the world, and their clients range from Fortune 500 leaders to Formula One World Champions.
The Rent a Finn website includes a test based on Hintsa's methods. It helps you to see how balanced your life really is and offers advice for reducing stress and maintaining your mental wellbeing.
Annastiina Hintsa, Chief Operating Officer from Hintsa Performance said, "Our modern life is full of stimuli, and unwinding can be a challenge. Spending time in nature helps you reset and recover. Seeing where you stand is the first step towards reducing stress and creating long-term performance".
You can apply for a visit with a Finnish happiness guide now at rentafinn.com.
Global inquiries:
Hetta Huittinen, Head of International Media & PR, Business Finland, hetta.huittinen@businessfinland.fi, +358 40,033 9597
Rent a Finn
Rent a Finn is an experiment by Visit Finland, part of Business Finland, where ordinary Finns work as happiness guides for travellers visiting Finland during summer 2019
The application period for travellers is 18 March – 14 April 2019
Learn more and apply at www.rentafinn.com
*UN World Happiness Report 2018 https://worldhappiness.report/ed/2018/
The Good Country Index 2019 https://goodcountryindex.org
Watch Esko's video:
Back to news listing