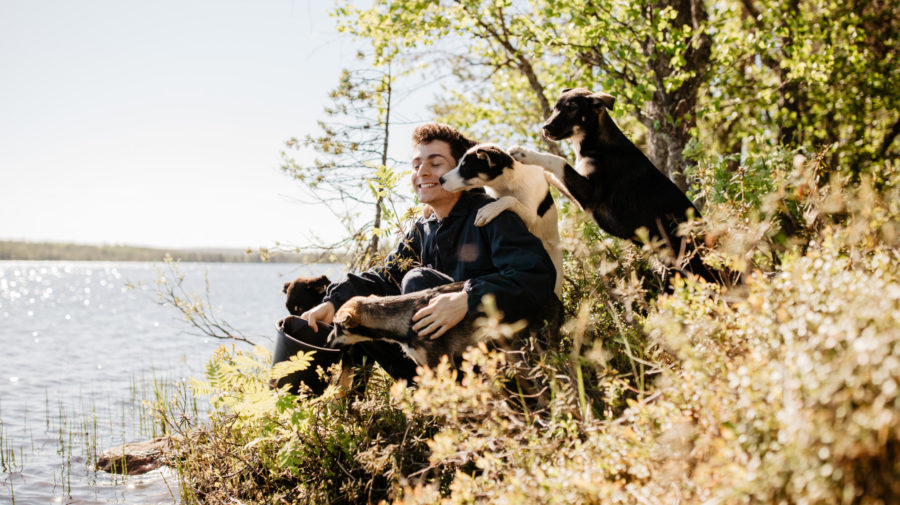 Ambassadors to Reach More than 100 million Audience – Rovaniemi's Unique Summer Got Tremendous Boost
Held second time in summer 2019, Rovaniemi Summer Ambassador –campaign reached approximately 105 million audience around the world. Youtube and Instagram star Amro Maskoun brought the greatest single audience by his 42 630 000 reach.
The title "city that never sleeps" should never have gone to New York. Rovaniemi in Finnish Lapland has a much stronger case, at least in summer, writes journalist Declan Harte after visiting Rovaniemi for three days in June. Harte was one of Rovaniemi Summer Ambassadors in summer 2019. Altogether 16 influencers and medias visited Rovaniemi during the season of the Midnight Sun in June and July bringing Rovaniemi multi-million audience for example in Turkey, China, France and India. To all ambassadors, the Midnight Sun was the most impressive experience.
"The campaign was organized together with local companies. We're pleased with the results. In addition to Rovaniemi Summer Ambassador –campaign, we also got good signals for Rovaniemi summer from digital marketing campaign that was targeted to Spain and Italy for audiences interested in Lapland", says Sanna Kärkkäinen, CEO of Visit Rovaniemi.
According to Kärkkäinen, influencer marketing is numerically the most cost-effective way to make destination marketing. It boosts image of Rovaniemi and gets people to give recommendations.
Lyon-based Instagram-star Amro Maskoun (@amr_maskoun) was the most impressive influencer in numbers. The sum of all his viewed Instagram stories, posts and vlog numbers to 42 million. On average, each of his Instagram story were viewed 270 000 times. Other remarkable success' came from Instagram-influencer Arian Zamani (6 million reach), from Turkish Özlem Tuncan and her tv-show (circulation 20 million), and from Indian actress and vlogger Barkha Singh with her 2 million reach. The other ambassadors were for example Chinese Weibo-star Bobo Fok, Canadian freelance-journalist Barbara Woolsey and Russian photographer Alex Mazurov. The campaign was cost-effective: CPM (cost per mille) was only 0,1€.
"Beyond Arctic's boys took visitors to photograph the best landscapes in Rovaniemi, they went floating into a wilderness lake with Safartica and learned the lives of Alaskan huskies in Bearhill Husky kennel", explains Salla Tauriainen, media host and PR host of Visit Rovaniemi.
Rovaniemi summer has plenty to offer for Rovaniemi Summer Ambassadors and the campaign will continue next year, says Tauriainen. The number of invited influencers will be less but they will stay longer so that they have enough time to experience the Lappish easy-going lifestyle to the fullest extent.
"Part of the local companies have taken the development of Rovaniemi summer seriously. Last summer the visitors fell in love especially with genuine guides who showed them the local lifestyle", Tauriainen continues.
In 2019, Rovaniemi Summer Ambassadors were charmed by the Midnight Sun, Lapland's clear nature and friendly people.
Back to news listing