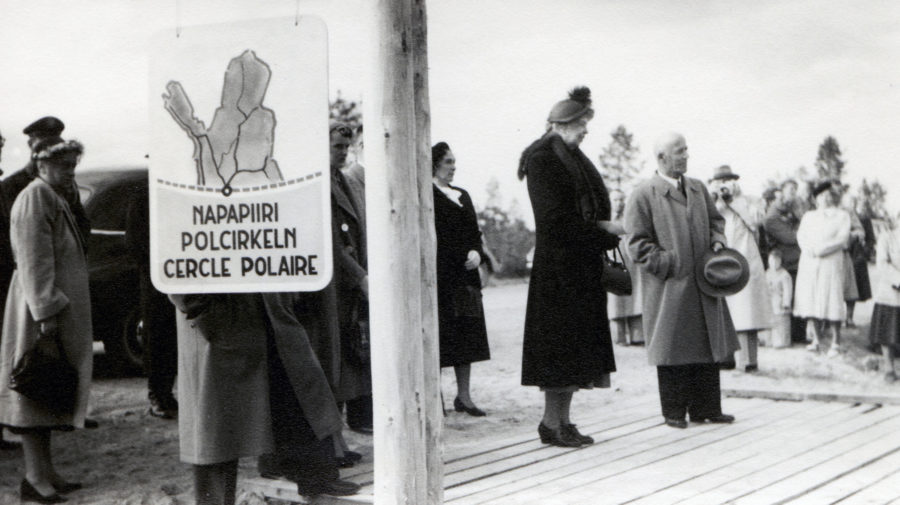 70th anniversary of Roosevelt Cottage, the very first building of Santa Claus Village in Rovaniemi, Lapland, Finland
Santa Claus Village, located on the Arctic Circle in Rovaniemi, Finnish Lapland, is today one of the main travel destinations of Finland and northern Europe. At the center of the bustling village is a tiny, unique cabin housing an exhibition on the history of tourism on the Arctic Circle. But have you ever heard the incredible history of the cottage itself, which will celebrate its 70th anniversary on 11.6.2020? 
In 1950, Mrs. Eleanor Roosevelt, the widow of the former President of the United States, famous for her humanitarianism, paid a surprise visit to Rovaniemi to see Lapland and the post-war reconstruction of the city. The cabin was built (only within 2 weeks) for her welcoming ceremony at the Arctic Circle.
The Roosevelt cabin marked the first effort to attract a growing number of visitors to stop at the Arctic Circle, enjoy a cup of coffee, buy souvenirs and send a postcard home bearing the special Arctic Circle postmark. The cabin, open only in the summer in its early days, collected thousands of names in its visitors' books every year. In 1985 also Santa Claus opened his own office at the Arctic Circle.
In summer 2020 the travelers can visit the Roosevelt cottage starting June 10th. The cottage is open daily 10:00-17:00. FREE ENTRANCE.
Back to news listing