Virtual tours
Visit Rovaniemi from the comfort of your couch and take part in special travel experiences on a virtual tour.
Book activities now
Meeting Santa Claus Virtual Experience in Rovaniemi
Provided by NORDIC UNIQUE TRAVELS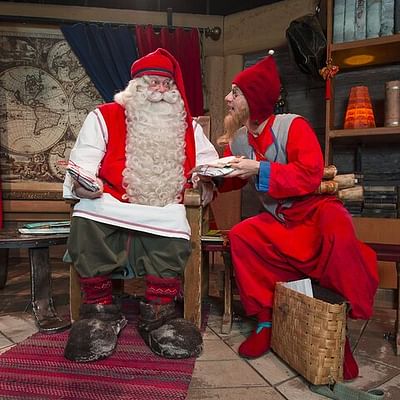 Meeting Santa Claus Virtual Experience in Rovaniemi
Experience unique opportunity to meet up with Santa Claus without going out from your home!
This activity is also provided by
Nordic Unique Travels
Safari houses
Nordic Unique Travels
Nordic Unique Travels is a new tourism company located in the threshold of the Arctic: Rovaniemi. Each of our safaris have been handcrafted to maximize positive customer experiences and our catalog consists of over 65 daily tours.
Parpalandia
Safari houses
Parpalandia
A paradise for lovers of the outdoors and wilderness, Parpalandia is located approximately 50 kilometres from Rovaniemi downtown in the heart of Lapland nature. At Parpalandia you can take a multiple different safaris and enjoy the nature.
Back to top
Get the best of Rovaniemi in your inbox!
Sign up here to receive email from Rovaniemi for travel information, tips and offers. Please, complete your details below and click "subscribe".