features
Do It Like The Kardashians – What to Do in Rovaniemi, Lapland
The Kardashians visited Rovaniemi in Lapland, Finland, in last April and the Rovaniemi episode of Keeping Up with The Kardashians premiere is on Sunday 6th of October in USA. Good news for you if you love the Kardashians – we can help you to live like the Kardashians in Rovaniemi, Lapland. Located just in the Arctic Circle, Rovaniemi is the Official Hometown of Santa Claus and a truly magical travel destination in the north of Finland.

Accommodate like a star
The Kardashians stayed in luxurious and award-winning Arctic TreeHouse Hotel. Local Lappish traditions, luxury comfort and modern Scandinavian design combine in the hotel. The nest-like rooms provide panoramic view to Arctic nature and if you're lucky, to the Northern Lights. Being the capital of Lapland region, Rovaniemi provides a wide selection of above-ordinary accommodation. Stay in one of our glass igloos or in award winning exclusive Arctic Light Hotel in the middle of the city. For ultimate private luxury, you can book the most exclusive lodge in Lapland: Octola.
Relax thoroughly
Hot jacuzzi in the middle of winter and ice swimming. That's what Kourtney Kardashian had in Rovaniemi. There are many places to bathe in nature and try Finnish sauna and learn the very Finnish sauna traditions (Finns love their saunas!). For example Sirmakko Reindeer farm is a high-quality and inclusive destination in the midst of the most beautiful parts of Finnish nature, providing a Finnish sauna experience, hot tube and a restaurant in wilderness. Happy Fox provides a cozy log sauna by the river Ounasjoki. In the winter, the bravest visitors will have a chance to undergo a real Lappish baptism: go and dip themselves in a hole in the ice of the frozen river Ounasjoki (the Kardashians tried that!). For more exotic taste there's a snow sauna in Arctic SnowHotel & Glass Igloos – despite the name, the sauna won't leave you cold! Check out Rovaniemi's selection of different kinds of sauna here.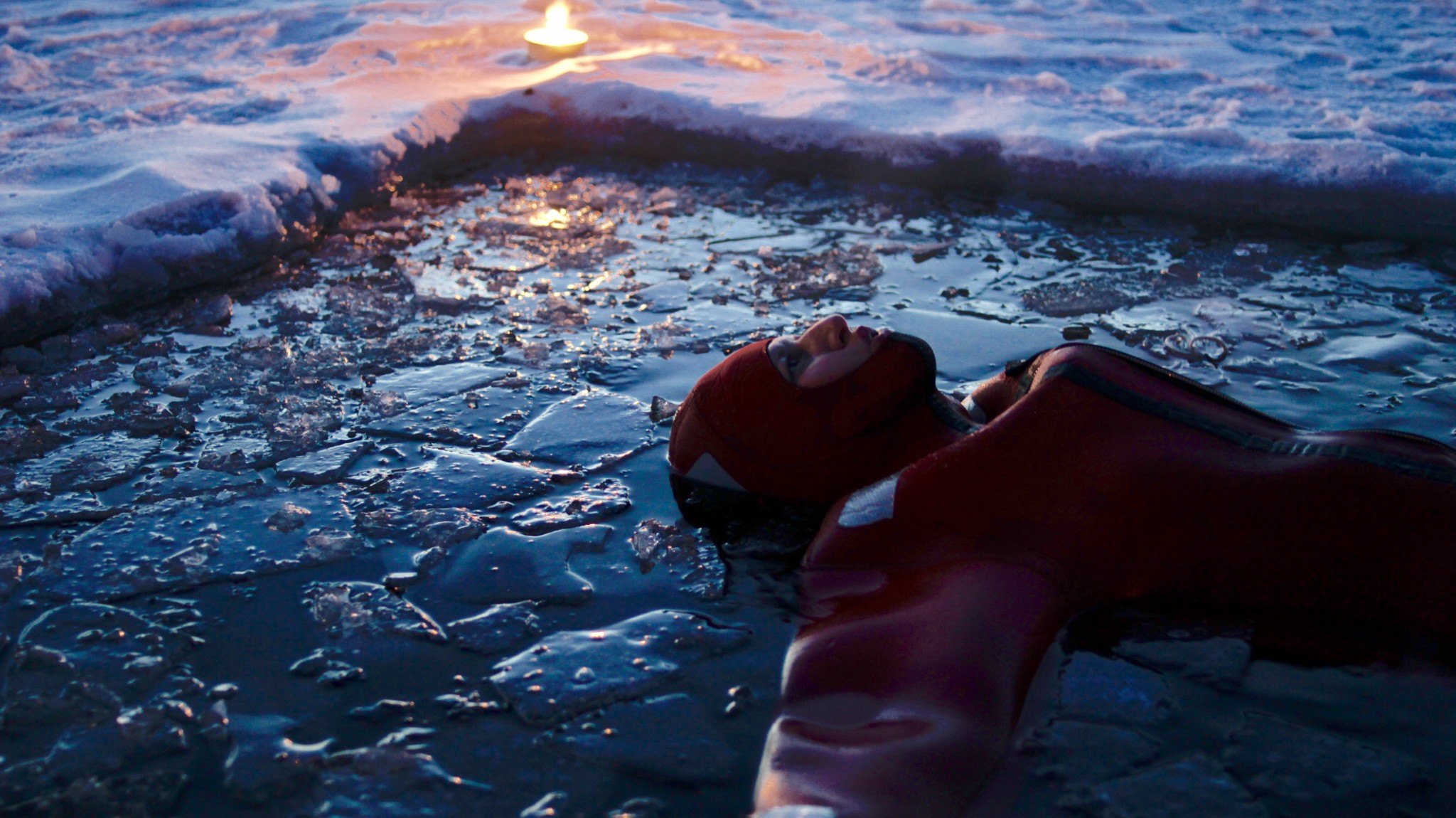 Go floating on a wilderness lake
Floating sounds more awkward that it is. You'll be wearing a floating suit that keeps you warm in all conditions. The activity – or rather passivity – takes place in a remote wilderness lake in the middle of nowhere. The experience is thoroughly relaxing. First of all, it reveals all tension you have in your body and gives you a chance to let it go. Stress is gone when you climb out from the water. Check out your floating options from here.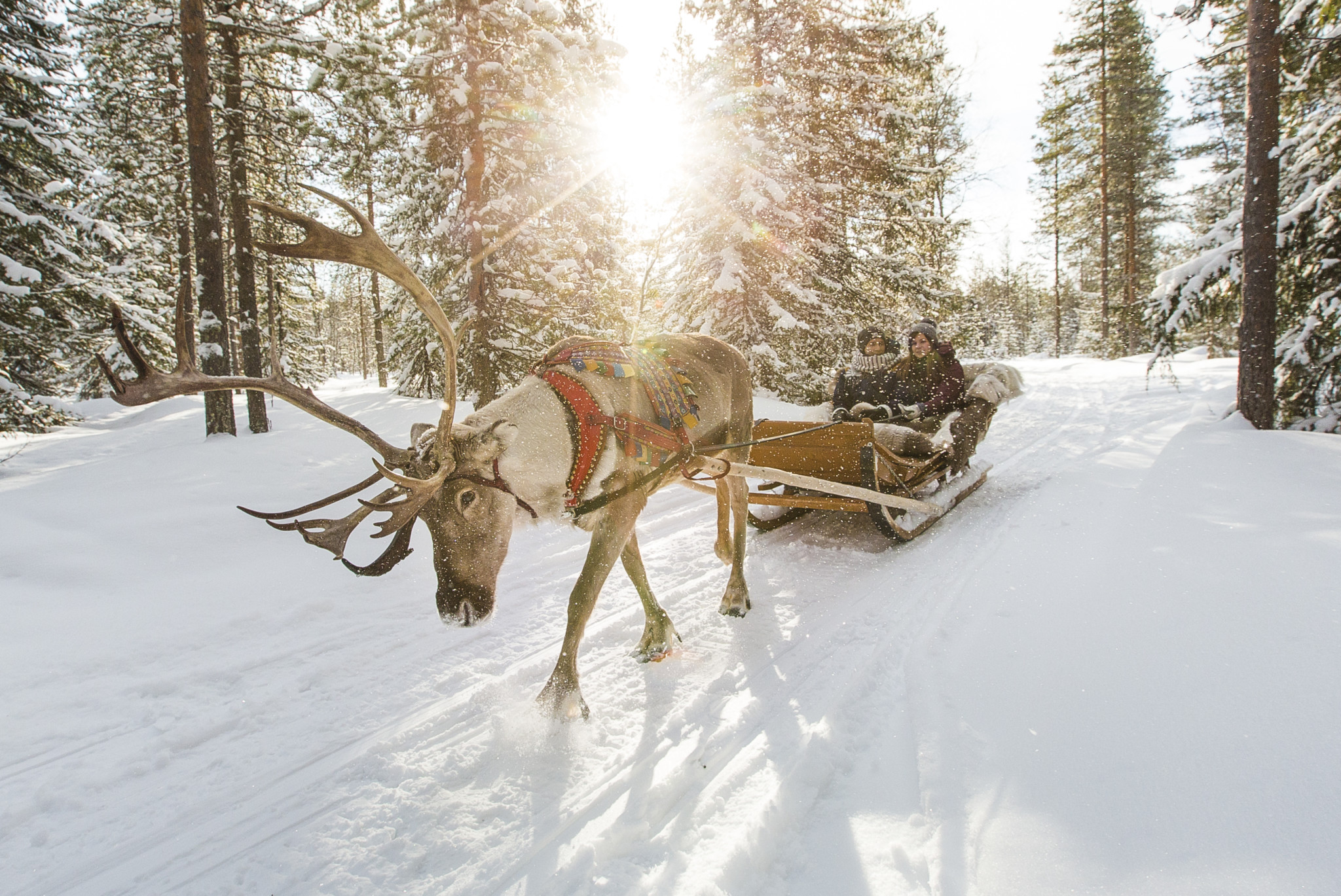 Visit a reindeer farm
Yes, kids love them, but so do the adults! By visiting a reindeer farm you'll get to know about reindeer and reindeer herder's traditional lifestyle – and go on a reindeer sleigh ride of course. Reindeer are unquestionably the symbol of Lapland, and around the world, Lapland reindeer are also known as Santa Claus's most important helpers. Did you know that in Lapland, Finland, there are more reindeer than people?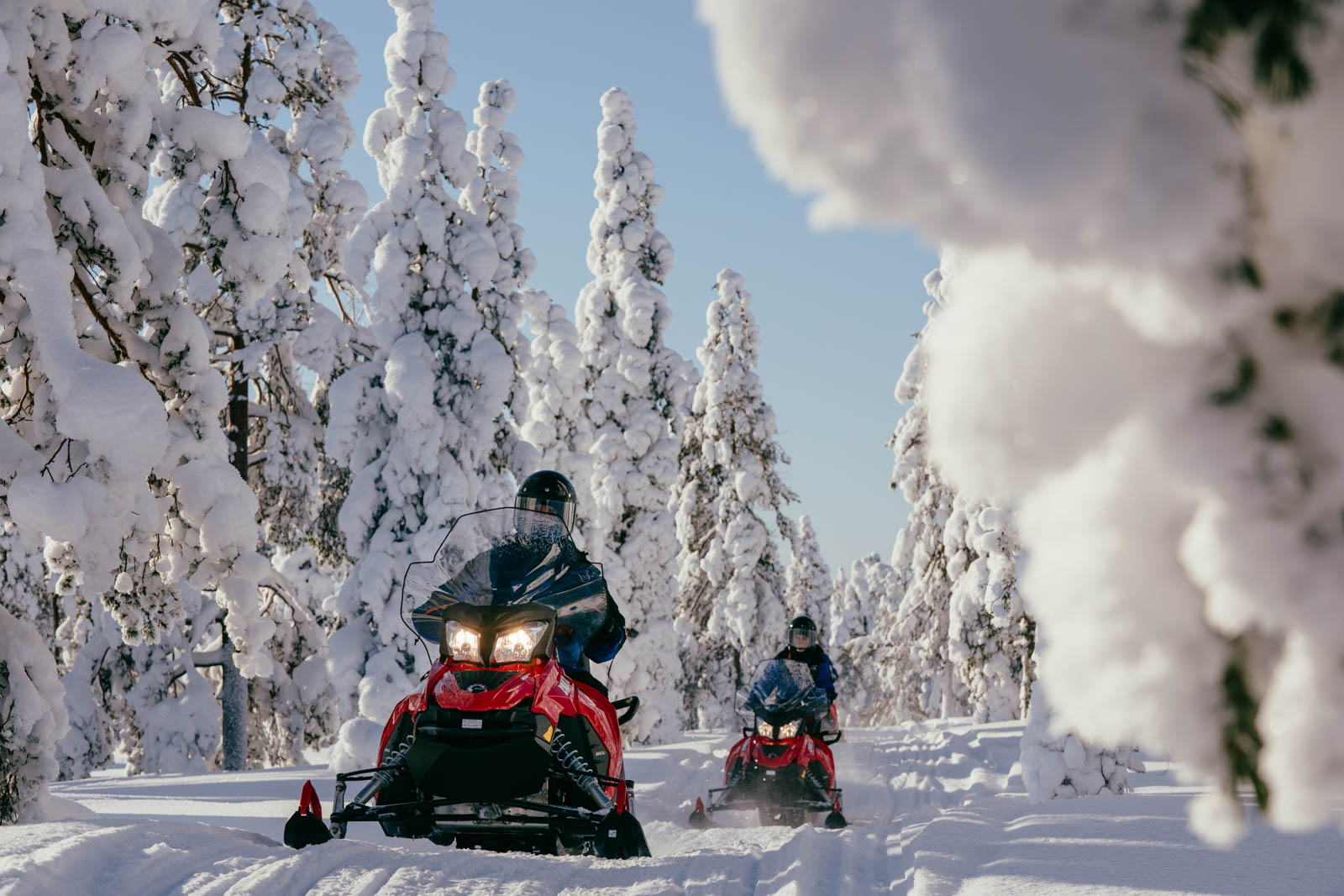 Discover nature on a snowmobile
Local prefer snowmobiles as a means of transport in the winter and also use them for herding the reindeer. However, snowmobiling is also a popular activity and you can even go on the hunt for the Northern Lights with them. Snowmobiling in Rovaniemi in Finnish Lapland is a safe and unforgettable way to experience the beauty of Lappish nature.

Enjoy food like never before
If you think Finnish food is bland, you're wrong. Compared to the size of our city, Rovaniemi has a wide selection of high quality restaurants that serve even the pickiest ones. Rakas Restaurant is located next to the Arctic TreeHouse Hotel and if you've decided to stay where the Kardashians did, that's your dinner place. The family tried Lappish fine dining in Restaurant Nili and in more bistro-like Roka Kitchen and Wine Bar.
Nature – the place to be in Rovaniemi (Sofia Richie's been there too)
According to news, Rovaniemi is one of the best places in the world to see the Northern Lights. The magical phenomenon takes place in the northern skies and in good nights you can witness the dancing Aurora Borealis in Rovaniemi city center in the Arctic Garden. Nature is something everybody loves in Rovaniemi and in here it really starts from your doorstep. Join a Northern Lights hunting tour, explore them with huskies or reindeer, or comfortably through your accommodations window.
For your Instagram, don't forget to visit a kota (wilderness hut) or a laavu (a lean-to). They provide photogenic surroundings for enjoying food and beverages by open fire, and there are many of them around Rovaniemi area. By joining a winter nature trip you'll get to explore nature with a guide.