Arctic Rally Finland
Undoubtedly the number one event of rallying this year and the first ever Arctic Rally Finland Powered by CapitalBox was raced in Rovaniemi February 26-28. Snowy and arctic landscapes of Rovaniemi were now the stage for high-speed action on snow and ice of the FIA World Rally Championship. Due to appropriate safety measures, spectators were not allowed, so the best way to get into Rally mood was trough WRC+ All Live and from YLE and Yle ralli radio. Get ready for snowy commotion because WRC fell for the Arctic!
Rovaniemi hosted a Race with a Heart full of Hope <3
Thank you drivers, AKK Sports, CapitalBox, thank you teams, thank you all the hundreds of volunteers for making a safe and amazing race, and thank you our film crew on sight the whole weekend! And above all thank you all for tuning in, Rovaniemi is the kind of Arctic that stays with you, with a Heart full of Hope <3
Have a moment of snowy speed and tune in for the After Movie>>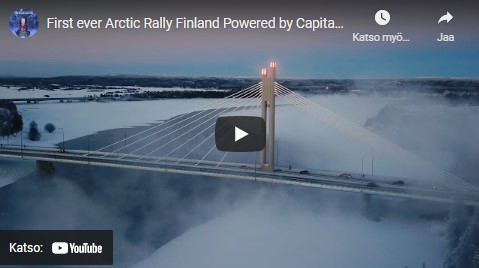 WRC briefly
The WRC is widely regarded as the most challenging motorsport championship in the world: The FIA World Rally Championship (WRC) pits drivers and production-based cars against some of the toughest and most varied conditions on the planet.
Established in 1973
Each rally features a number (typically between 15 and 25) of timed sections – known as stages – run on closed roads.
Drivers battle one at a time to complete these stages as quickly as possible. Along the way, a co-driver reads detailed pace notes that explain what is coming up ahead.
Competitors drive to and from each stage on public roads, observing normal traffic regulations.
Three manufacturers compete for drivers', co-drivers' and manufacturers' world titles across all championship rounds. All rallies count towards the final standings.
Most rallies follow the same basic itinerary:
This starts with two days of 'reconnaissance' where driver and co-driver practise the route, at limited speed, to make pace notes.
It is followed by 'shakedown' – a full speed test of their rally car
with the competition proper running for three days from Friday to Sunday.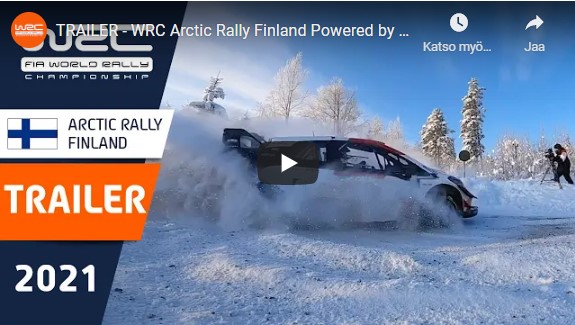 WRC is the Championship's headline category and the spectacular new-era World Rally Cars are driven by superstars such as Thierry Neuville and Ott Tänak.
6-litre, fuel injection, turbocharged, four cylinder engines fitted with a 36mm air intake restrictor
Power output restricted to 380bhp
Permanent four-wheel drive, six-speed sequential gearbox with paddle-shift on steering
Weight: 1190kg minimum
0-100kph in less than 4sec
Top speed exceeds 200kph
Same Rally hosts three other categories WRC 2, WRC 3 and Junior WRC.
WRC 2 is the championship's primary support category and the principal feeder for ambitious competitors targeting the final step to a WRC drive. The category is for manufacturer-backed teams and independent teams approved by the FIA.
The championship is open to R5-specification four-wheel drive cars from the Rally 2 class of technical regulations. They are less modified than World Rally Cars and power and performance are balanced through turbocharger air restrictors, minimum weight stipulations and price caps.
WRC 3 is aimed at independent drivers only. Cars comply with exactly the same technical regulations as WRC2. There are titles for drivers and co-drivers and competitors count their best six scores from any seven rounds.
Junior WRC works sa a springboard for rising talents.
Penalties and Points
Time penalties are applied if visits to the service park exceed the allotted time.
Penalties are also given to competitors who arrive late at stage starts, or any other check-points throughout the event.
The crew that completes all the stages in the shortest time is the winner.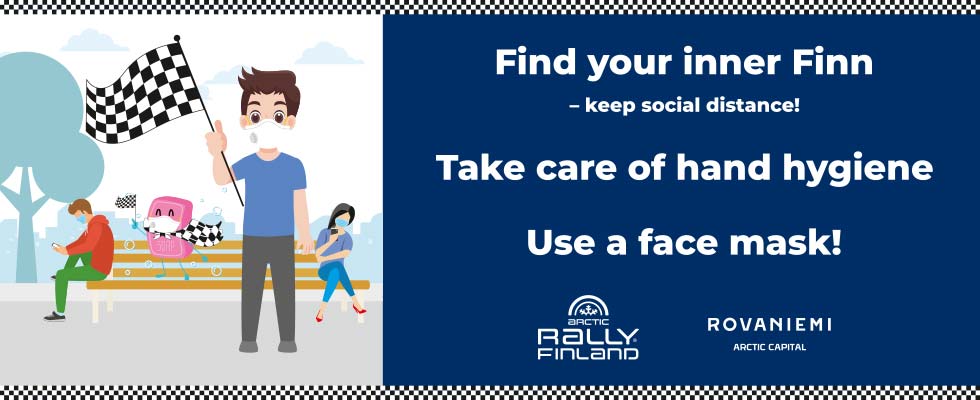 A star-studded line-up featuring some of the world's best rally drivers will assemble for the inaugural Arctic Rally Finland Powered by CapitalBox later this month. World champions and current WRC leaders Ogier/Ingrassia top the entry list. Finns set to fly in Lapland as 21 home-grown talents register. Strong interest in WRC2 and WRC3 with a combined 32 entries. Extreme E contenders Ekström and Kristoffersson provide added intrigue.
Arctic Rally Finland Powered by CapitalBox in Numbers
251.08: Competitive distance in kilometres
10: Service park and event HQ are located 10 kilometres south of Rovaniemi Airport
31.05: Sarriojärvi is the longest stage of the rally at 31.05 kilometres in length
19.91: In contrast the 19.91-kilometre Kaihuavaara stage is the shortest
-20: The ambient temperate could drop below as -20 degrees centigrade during the rally
Arctic Rally Finland Powered by CapitalBox – Entry list in numbers
13: A total of 13 World Rally Cars are entered
10: The WRC2 category has attracted 10 registrations
22: Twenty-two crews will challenge for WRC3 success
24: Among the 56-strong entry, 24 countries are represented
21: Škoda is the most dominant brand with 21 Fabias set to take part
The first Arctic Rally Finland Powered by CapitalBox is gearing up to bring high-speed action on snow and ice to the FIA World Rally Championship from February 26-28 following the completion of the event route and itinerary.
Rovaniemi-based event to cover 251.08 timed kilometres over 10 stages
Victory battle begins with double pass of monster Sarriojärvi stage live on TV
Night-time action will provide thrilling spectacle on Lapland's 'white gold
>> See Santa Claus race against Ford Fiesta WRC – Tour European Rally in the Arctic Circle
This year, the best rally drivers in the world will be competing against each other in the middle of the Arctic scenery of Rovaniemi in the Finnish Lapland at the end of February.
Of the various different options, Rovaniemi with its solid culture in organising winter rallies, good reputation as an international event city and large number of enthusiastic and experienced rally-makers stood out.
Environment
Arctic Rally Finland is committed to the "Action for Environment" programme of the International Automobile Federation FIA
The event partners are committed to working together in developing an even more responsible WRC event
In addition to the Arctic Rally Finland organisation, the special stage staff, volunteers, media representatives, event guests and other stakeholders are encouraged to commit to building an even more environmentally responsible event.
Safety and social responsibility
The Arctic Rally Finland organisation works all year round to ensure public safety, and this entails continuous cooperation with the authorities – e.g. the Police, the Emergency Services Academy Finland (i.e. "Pelastusopisto") and the Finnish Safety and Chemicals Agency TUKES.
The governing body for world motorsport, the FIA, sets a framework of rules for the safety matters and instructs the organiser on the various safety arrangements to be put in place in all WRC events.
Rovaniemi is a snowy city on the Arctic Circle
Home to many award-winning luxury hotels, holiday villages and resorts, Rovaniemi is also home to more glass igloos and glass wall accommodations than any other destination in Lapland. Rovaniemi offers plenty of entertainment, including several international events around the year: for example Arctic Lapland Rally, Arctic Design Week and the Grand Christmas Opening and of course on 23rd of December when Santa Claus sets on his annual mission.
"We are proud to be involved in bringing the Arctic Rally Finland to Rovaniemi. The Arctic elements, the snow and ice, create unique conditions for the WRC event. Our city is supporting the organisation in every way possible by building a high-quality setting for this one-of-a-kind sports event", says the pleased Chair of the Rovaniemi City Board Liisa Ansala.
"The Arctic Rally Finland is a high-level event, and it is a pleasure for us to be a part of it and to make it happen together with all the skilled and dedicated professionals. People will remember this WRC event for a long time to come – and together we will make it an amazing experience for the entire rallying world to marvel at and enjoy!" enthuses the CapitalBox CEO Scott Donnelly.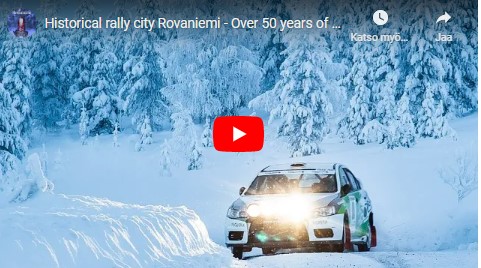 >> Watch over 50 years of Arctic Rally in Rovaniemi, Finland



Drivers' skills will be put to the test in Rovaniemi arctic conditions
The plans are for the Rovaniemi round to be driven as a three-day event: the action starts on Friday 26 February with a shakedown in the morning, and the first special stages of the rally proper will be driven on Friday evening. The competition continues on Saturday 27 February with three stages that will all be driven twice in and around the Rovaniemi area.
The Arctic Rally Finland Powered by CapitalBox ends on Sunday 28 February with the rally-closing Power Stage taking place in the afternoon. To sum up, the Rovaniemi WRC round driven at the end of February will feature ten special stages and the total distance of approximately 260 special stage kilometres.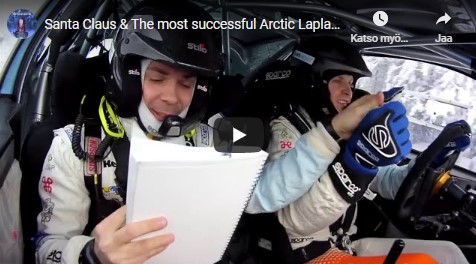 >> Watch the most successful Arctic Lapland Rally driver ever Juha Salo race against The Power of Reindeer!
For media representatives: please co

ntact media@visitrovaniemi.fi for full access to Visit Rovaniemi mediabank.
Further information: 
AKK Sports / CEO Riku Bitter
riku.bitter@autourheilu.fi, +358 400 564 255
City of Rovaniemi / Head of Communications Johanna Tikkanen
johanna.tikkanen@rovaniemi.fi
CapitalBox GmbH  / Communications Director Outi Päivinen
outi.paivinen@capitalbox.com
Media liaisons / Arctic Rally Finland Powered by CapitalBox, Linda Hirvonen
+358 45 329 9696 lindahirvonen@fastmail.fm
Header photo: Hannu Rainamo