features
A fun family summer at the Arctic Circle
The snow has mostly melted, there's water flowing again in the river, and we've had our first days of double-digit temperatures above zero Celsius. That can only mean one thing: summer is round the corner in Rovaniemi! It's been a long winter, but the birds are singing the joys of spring, so it's time to look at all the fun things you can do with 24 hours of daylight – scroll down for details.
Places with guaranteed action for kids
Ounasvaara summer bobsled
The snow might be gone, but you can still get a taste of winter fun on Ounasvaara's summer toboggan ride.
Angry Birds Activity Park
Rovaniemi's largest outdoor kids activity park is right near the town centre. There's also an exercise course for older kids, and in July the Children's Outdoor Theatre offers daily shows.
Huima Adventure Park / Santasport
For older children, Huima's tree-top adventure park is sure to provide an exciting challenge. The swimming pool and spa of Santasport are right next door for some warm-water fun afterwards.
Hop-Lop / Rollohalli
If the Lapland weather takes a turn for the chilly, the indoor adventure parks Hop-Lop and Roll Hall will keep kids of all ages busy for hours.
Ranua Wildlife Park
This outdoor wildlife park, about 80 kilometres from Rovaniemi, specializes in animals from the Arctic north. You'll find wolves, bears, owls, hawks, reindeer, and moose. This year, you can check out the latest addition to the family – a new polar bear cub.
SantaPark / Santa Claus Village
At Santa's home, Christmas is a year-round activity. You'll find elves and bundles of seasonal spirit at Santa Claus Village, and lots more Christmassy activities in the caves of SantaPark.
Huskies and Reindeer
While rides through the snowy forest are unlikely during summer, you can still visit the husky dogs and reindeer at several of the safari companies in town.
Boating on the River
Why not hire an easy to pilot boat and take a cruise up the river; you can even grill sausages on board, and there's nothing more Finnish than that! Alternatively, rent the sauna boat and relax all through the endless night. Lapland Safaris also offer group trips in traditional long river boats.
Amethyst Mine
Explore the old amethyst mine at Luosto and send the young ones off on a search for crystals.
Cultural things that work for kids and adults
As Lapland's capital city, Rovaniemi is a fantastic hub for the arts, science, and culture. If you want to learn about what it's like to live in the true North, check out these activities:
Arktikum
Learn about life in Lapland, the history of the Sámi, the natural environment, and the cycle of the seasons. There's lots to see and do, so give yourself a few hours to take it all in.
Science Centre Pilke
At Pilke, you'll see the forest for the trees. This science centre, located right next to Arktikum, focuses on forestry – one of the major industries of Lapland. Get behind the wheel of a giant forestry machine, or sing karaoke on an ant hill. The choice is yours!
Korundi
Lapland has a vibrant art scene, and Korundi houses the inspiring Rovaniemi Art Museum and world-class Lapland Chamber Orchestra.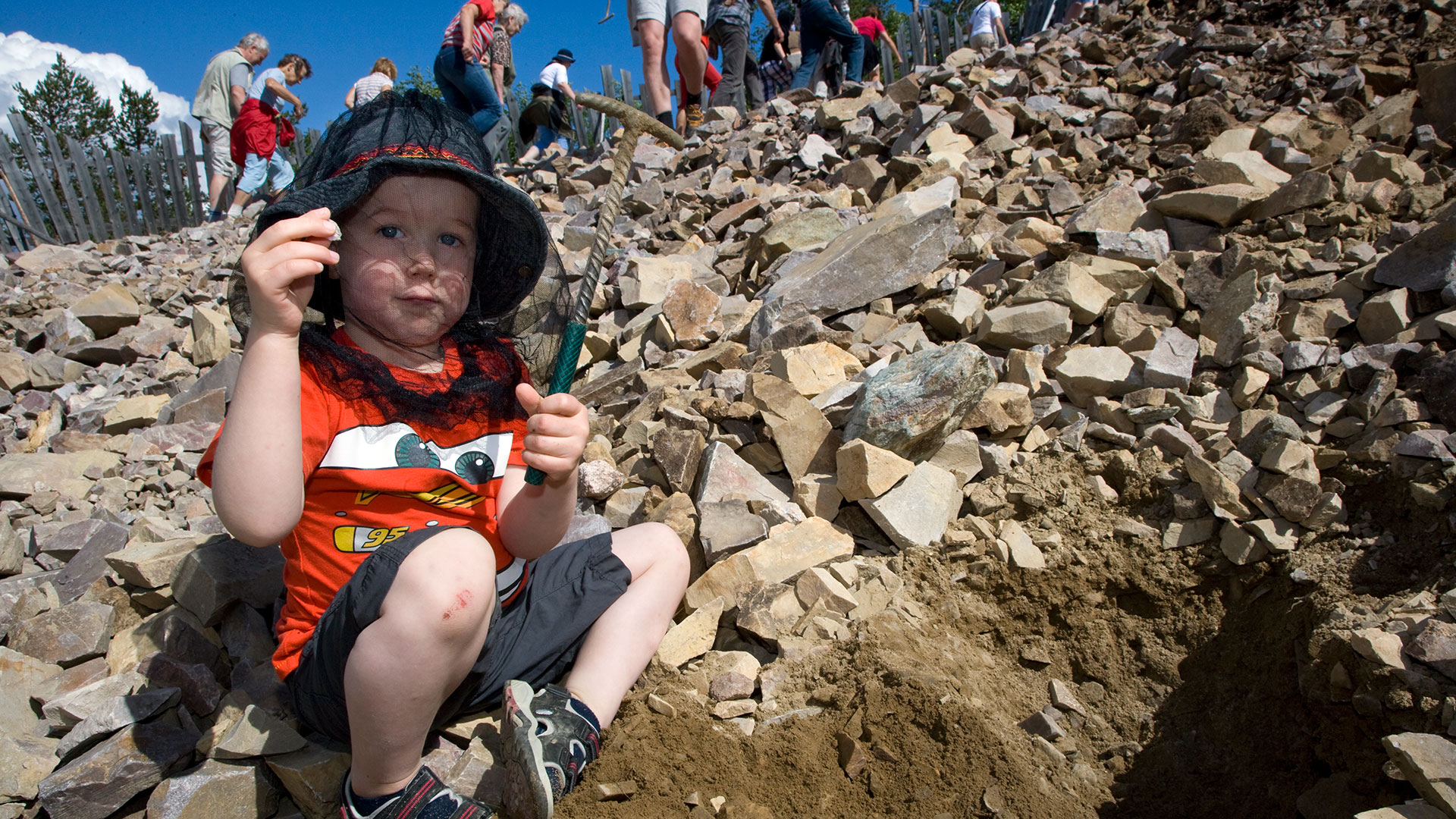 Rovaniemi is surrounded by nature, and Lapland has some of the cleanest, freshest air in Europe. Many trails are easy to access, and you'll often find a laavu (lean-to) with a supply of wood for the fire pit.
Ounasvaara nature trail
Starting just over the Jätkänkynttilä (Lumberjack's Candle) Bridge, this five-kilometre trail takes you through the forests of Ounasvaara, around picturesque bogs, and over the rocky shores of an ancient lake.
Koivusaari nature trail
This trail can be accessed by foot from the E75 bridge heading north. It's a short walk around a grassy island where you'll see lots of birds, and if you're really lucky, some grazing sheep.
Arctic Circle Hiking Area
A little further out of town, about 20 kilometres north along the E75, the Arctic Circle Hiking Area features a network of beautiful walks of varying lengths over raging rapids, along winding island paths, through a vast mire, and up to the top of a hill for spectacular views.
Beaches
If the weather turns really warm, you'll find the many small beaches around Rovaniemi packed with people. The nearest one is right opposite the city centre near Jätkänkynttilä Bridge, but there are others near Arktikum, and a very kid-friendly one by Ounaspaviljonki (Ounas Pavilion).
Mark Roberts is an English writer and photographer who has lived in Rovaniemi since 2001. He runs the popular Lapland hiking blog Backpacking North, and regularly exhibits his video-based artworks all around the world.